Dylan Sing – Graduate Student – Forward – Western Michigan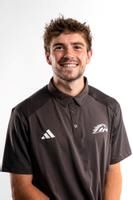 Sing has now scored a goal in six straight contests to brake the Western Michigan record for consecutive games with a goal scored previously held by standout Brandon Bye. This week Sing came up big for the Broncos scoring the game-winning goal in the Broncos 1-0 win over Wright State with an assist from Jonathan Robinson and the game-winning goal in their subsequent 1-0 win over UIC in Chicago with Tanner Hobson contributing the helper. Sing is an impact player who has scored seven goals on the season and contributed two assists and has 24 career goals and 16 assists.
The Broncos are now unbeaten in nine straight games to improve to 7-1-2 on the season with a perfect 2-0-0 mark in their first season as a member of the Missouri Valley Conference.
---

Picture from Western Michigan Athletics