Sunshine Fontes – Senior – Forward – UCLA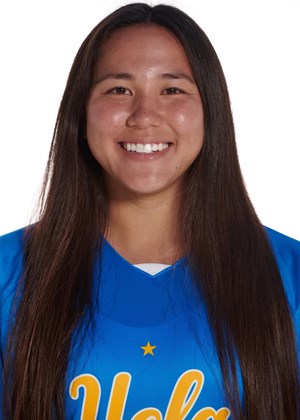 Fontes was unstoppable with a dazzling three goal performance to propel the Bruins past CSUN 6-0. She drilled a shot from outside the box into the upper left corner of the net, utilized her left foot to drive a rebound into the back of the frame from outside the box, and skillfully sent a bending ball into he upper left corner out of a free kick from 25 yards out.
Fontes followed that effort by driving a shot into the lower left corner of the goal from long range to give UCLA the big play they needed on the offensive side of the ball to defeat Santa Clara 1-0.
UCLA is 3-0-0. The Bruins under first year head coach Margueritte Aozasa will face a tough challenge when they travel to the east coast to face Duke on Thursday and North Carolina on Sunday in marquee college soccer contests.
---
Picture from UCLA Athletics