Ousmane Sylla – Junior – Midfielder – Clemson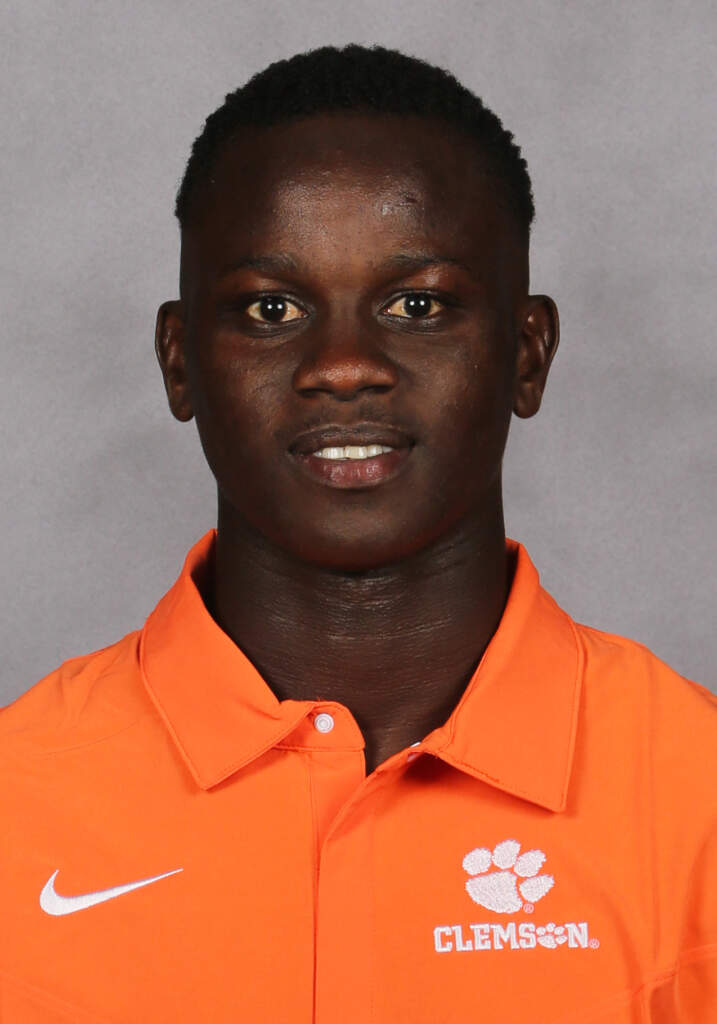 The 2022 college soccer season got off to a great start with a marquee matchup between Clemson and Indiana in a nationally televised match between Clemson and Indiana before a standing room only crowd at Historic Riggs Field.
Sylla was a dangerous player to contain any time he touched the ball. He was a difference maker and playmaker whose touch on the ball and quickness gave Clemson the edge they needed to prevail 3-2 in an attack oriented contest.
Sylla drove a shot into the back of the net from the top of the box after receiving a pass from teammate Mohamed Seye to tie the contest at 1-1. His big play ability was on full display when he made a picture perfect move within the box with eight minutes remaining in the contest to create the slim angle he needed to score the game-winning goal for the Tigers.
Clemson returns to the field of play when they host USC Upstate on Monday followed by a game on the road with South Carolina on Friday.
---
Picture from Clemson Athletics