Levonte Johnson – Senior – Forward – Syracuse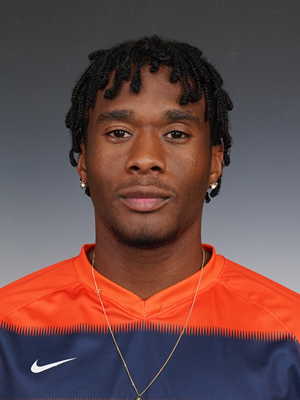 Tenacious play on the defensive ball has been Syracuse's calling card so far this year but in order to win games someone also has to come up with the big play needed on the offensive side of the ball. Johnson did just that twice during the week for the Orange.
He sent a volley into the back of the net that was set up by a nice cross from sophomore forward Nathan Opoku to give Orange the edge they needed to top Niagara 1-0. Johnson also contributed an assist on the goal scored by sophomore midfielder Jeorgio Kocevski and provided the game-winning goal in Syracuse's subsequent 2-1 come from behind win on the road over number one ranked Clemson.
Syracuse is off and running with a 6-0-1 record that includes resume building wins over Penn State, Notre Dame in addition to Clemson. The Orange will seek to continue their stellar play on both sides of the ball when they travel to face Colgate on Tuesday followed by a match at home against ACC foe Virginia on Saturday.
---
Picture from Syracuse Athletics