Maggie Wadsworth – Freshman – Forward – Mississippi State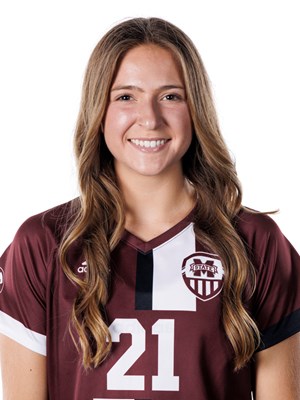 The freshman forward from Flowery Branch, Georgia powered the Mississippi State attack in a big 2-0 win over Arkansas. She was a difference maker on the offensive side of the ball. She opened the scoring for the Dawgs with an assist from Alivia Buxton and followed that up with another goal that was set up by a nice play from Jojo Ngongo. The win over the Razorbacks was Mississippi State's first over a top fifteen team under third year head coach James Armstrong and the first time the Dawgs have topped Arkansas since 2015.
Mississippi State is off to a solid 7-0-2 start which they will seek to build on with challenging SEC contests coming up against Texas A and M in College Station on Thursday and LSU at home on Sunday.
---
Picture from Mississippi State Athletics