Emily Gaebe – Junior – Forward – Saint Louis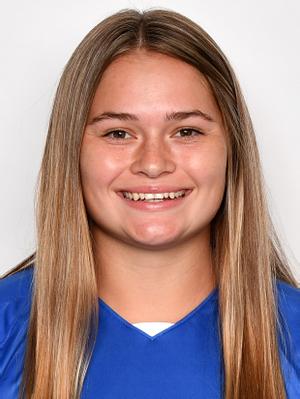 Gaebe is a finisher. This week she had a two goal and two assist evening to lead Saint Louis in a 6-0 win over Massachusetts. She also scored the Billikens first goal in a 5-0 win over Rhode Island. Gaebe has nine goals and six assists on the season.
The Billikens extend their unbeaten streak to eleven games including five consecutive wins to improve to 12-2-2 with a 7-0-1 mark against Atlantic 10 Conference opponents.
Saint Louis will close out regular season play with A-10 contests at home against Duquesne on Thursday and Saint Joseph's in Philadelphia on Sunday. .
---
Picture from Saint Louis Athletics