Jack Lynn – Junior – Forward – Notre Dame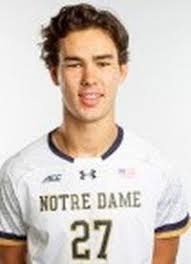 Hat tricks have been few and far between during the fall season. Lynn proved to be the exception when he found the back of the net three times to help propel Notre Dame past Louisville 4-1.
Lynn has scored a total of six goals to date in the fall season.
His hat trick against Louisville was the first for the Irish since Jon Gallagher accomplished that feat in 2017.
Notre Dame is now 3-3-0 and will face North Carolina in the quarterfinals of the ACC Tournament on Sunday, November 15 in Chapel Hill.