Shakur Mohammed – Sophomore – Midfielder – Duke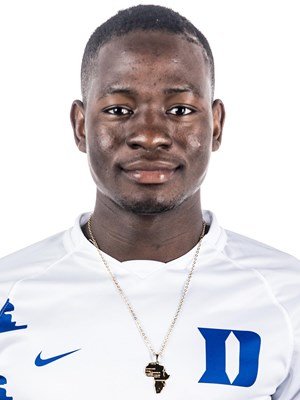 Mohammed is a playmaker who has helped fill the gap on the offensive side of the ball that existed at Duke heading into the 2022 season due to the departure of 2021 All-American forward Thorleifur Ulfarsson (15g, 1a). who was the go-to guy in Duke's attack in 2021. This week Mohammed drove a header into the back of the net with an assist from Amir Daley and scored after receiving a cross from Luke Thomas to give Duke the offensive firepower they needed to top Notre Dame 2-0 in ACC play.
The Duke attacking center midfielder has seven goals and two assists on the season for a Duke team that is 9-0-3 overall with a 4-0-2 mark in ACC play.
Duke hosts George Washington on Tuesday and Pittsburgh on Friday before closing out regular season play the following Friday with a match against Virginia Tech in Blacksburg.
---
Picture from Duke Athletics