The transfer portal and the additional year of eligibility granted By The NCAA due to COVID have resulted in an increase in the use of transfers to fill gaps with an experienced player.
---
Grace Collins – Forward – Houston, Texas – Collins departs TCU and returns to her hometown of Houston to earn a Master's Degree and play for Rice.
Collings was a major contributor at TCU for three seasons. During her rookie season with the Horned Frogs, Collins was named to the 2019 Big 12 All-Freshman Team contributing three goals and eight assists. In 2020 Collins was named the Big 12 Offensive Player of the Year with an eight goal and two assist season and was named a United Soccer Coaches and College Soccer News All-American. In 2021 she had another banner season during which she contributed eight goals and thirteen assists. During three very productive seasons at TCU Collins scored a total of 19 goals and contributed 23 helpers.
Collins will add another dimension to a Rice attack that will also feature Delaney Schultz (9g, 7a) who was the 2021 CUSA Player and Midfielder of the Year.
---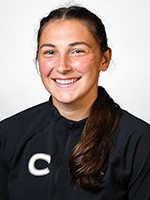 Ruby Diodati – Defender – Mendon, Massachusetts – Diodati is a graduate student transfer from Colgate out of the Patriot League to Michigan State out of the Big Ten Conference.
She was a key contributor and three-year starter and team captain at Colgate. Diodati was an All-Patriot League First Team member in 2021 with a three goal and six assist season, a Second-Team selection in 2020 (spring 2021) and a Second Team selection in 2019. Diodati is a competitor with a great work ethic who will strengthen what already looks to be a solid Michigan State defense.
She joins a Michigan State team that seeks to build on a 10-5-3 overall record in 2021 and 5-4-1 mark and fourth place finish in Big Ten Conference play.
---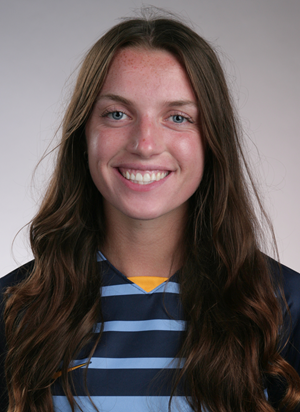 Ellie Pool – Forward – Toledo, Ohio – Pool moves from one MAC program to another transferring from Toledo to Bowling Green.
She played in and started 27 contests during two seasons at Toledo and was a key ingredient in the Rockets attack in 2021 with a 7 goal and 3 assist season. Pool was named to the MAC Freshman Team during the 2020 season (spring 2021) and was an All-MAC Second Team selection in 2021.
Bowling Green head coach Jimmy Walker stated, "Ellie will be a great addition to our attacking unit at BGSU."
Pool moves from a Toledo team that was 10-6-4 overall with a 5-4-2 mark in conference play to a Bowling Green team that was 11-7-3 overall and claimed the MAC regular season and tournament titles to secure the program's fourth consecutive berth in the NCAA Tournament.
---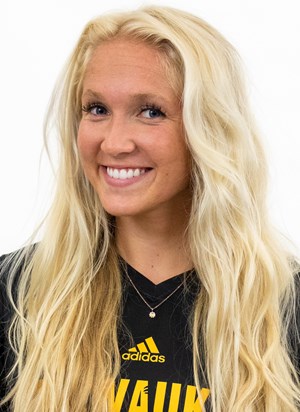 Maggy Henschler – Defender – Janesville, Wisconsin – Henschler transfers from Milwaukee out of the Horizon League to Kentucky out of the the Southeastern Conference.
Henschler was a starter for three-seasons and a stalwart part of a tenacious Panther defense that had a nations best 0.374 goals against average in 2021. She also contributed on the offensive side of the ball with six goals and three assist during her tenure at Milwaukee.
Troy Fabiano who was the head coach at Milwaukee for seven seasons with an impressive 101-16-13 record was named the new head coach at Kentucky in 2022. Fabiano stated, "She (Henschler) was an anchor of Milwaukee's defense and shines when the lights are brightest, playing her best when it matters the most.
Henschler will have the opportunity to strengthen a Kentucky squad that was 7-10-2 overall in 2021 with a 1-9-0 mark in SEC play.
---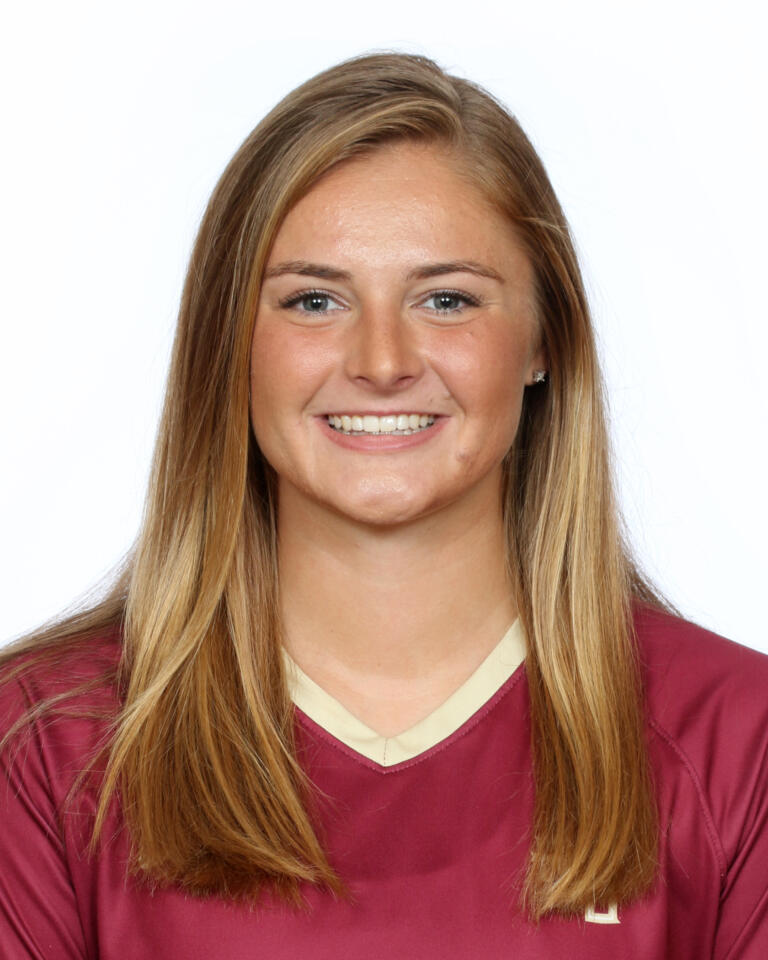 Kristina Lynch – Forward – Granger, Indiana – Lynch, the 2017 United Soccer Coaches High School Player of the Year out of Penn High School, returns to her home state to play for Notre Dame after four very productive seasons at Florida State.
During her tenure in Tallahassee the Seminoles won the national championship in 2018 and 2021. She had 12 career goals and played in 77 games with 51 starts for Florida State.
Lynch summed things up well when she stated, "I am so excited to play for Notre Dame this fall and finish out my college soccer career back here in front of family and friends." Notre Dame head coach Nate Norman stated, "I have always thought Kristina to be one of the most talented players in the country. She is going to be a huge addition to an already talented attacking team."
Lynch is a playmaker who will help fill the void that exists at Notre Dame due to the departure of Sammi Fisher who led the Irish attack in 2021 with 13 goals. She adds another ingredient to what looks to be a multi-dimensional Irish attack that will include sophomore midfielder Korbin Albert (12g, 4a) who was a Third Team All-ACC Team and All-Freshman Team selection in 2021.
The Irish were 14-6-2 in 2021 and advanced to the Sweet Sixteen.
---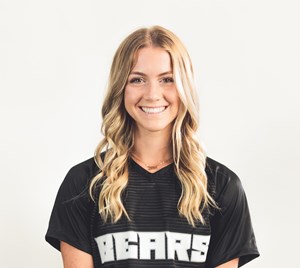 Emma Hawkins – Forward – Forney, Texas – Hawkins is a goal scorer who takes her game from Central Arkansas in the ASUN Conference to Oklahoma in the Big 12.
Hawkins was a three-year starter at Central Arkansas with 59 career starts, 34 career goals and 14 career assists. She led Central Arkansas' attack in 2021 with 15 goals and 7 assists which established a new UCA record for points in a single season and tied the single season record for goals scored. She was an All-Southland Conference selection in 2019 and 2020. In 2021 she was a 2021 ASUN All-Conference First Team selection and United Soccer Coaches All-South Region Second Team member.
Oklahoma head coach Mark Carr who enters his third season as the Sooner head coach in 2022 stated, "Emma is quick and explosive, and she scores goals in a variety of ways. We think she can be a great addition on our front line and believe once she settles in and adjusts to our style of play, she will be lethal."
Hawkins joins an Oklahoma side that will enter the 2022 season eager to build on an 8-11-1overall record in 2021 and 2-7-0 mark in Big 12 play during which the Sooners scored a total of 30 goals but allowed 44.
---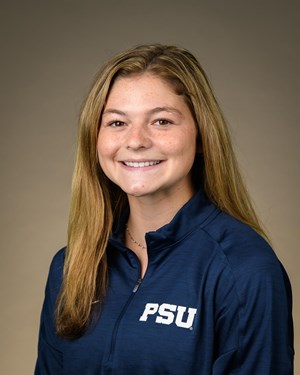 Jilly Shimkin – Midfielder – Rockville Centre, New York – Shimkin is a sophomore who moves from Penn State to Texas. She joined the Longhorn program in January.
Shimkin played in 19 contests for the Nittany Lions in 2021 with 15 starts. She contributed three assists as a member of a Penn State program that completed the season with a 12-8-1 record and advanced to the Sweet Sixteen in the NCAA Tournament.
Shimkin was a highly regarded recruit who played for the New York Soccer Club and the Albertson Fury. She was a three-time United Soccer Coaches All-American and a multi-year member of the U.S. Women's Youth National Team. Shimkin was recently named an alternate for the U.S. U-20 Women's National Team.
Texas head coach Angela Kelly stated, "Jilly is an incredibly dynamic player coming out of the midfield, possesses great vision and has a nose for the goal. Most importantly she is a competitor."
Shimkin joins a Texas team that will be without the services of two-time All-American midfielder Julia Grosso but returns a solid contingent of talented players. She adds another dimension to a Longhorn sophomore class that includes midfielder Lexi Missiom (9g, 14a), the 2021 Big 12 Conference Freshman of the Year and All-Big 12 First Team member, forward Trinity Byers (12g, 10a), an All-Big 12 First Team selection, and defender EMJ Cox (2g, 1a) who was a 2021 All-Big 12 Second Team selection.
---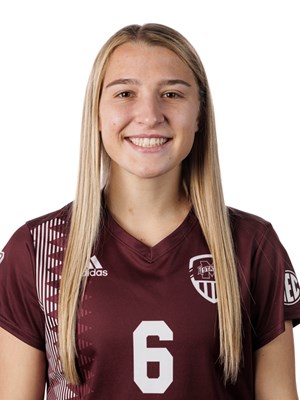 Haley McWhirter – Midfielder – Magnolia, Texas – McWhirter is a sophomore transfer from East Carolina to Mississippi State.
She was named the 2021 American Athletic Conference Rookie of the Year and was an All-MAAC Second Team selection with a six goal and one assist season at ECU. Three of her goals were game-winners. Mississippi State head coach James Armstrong stated, "Haley had an exceptional inaugural collegiate season, and we are excited to add her goal-scoring prowess and creativity to our midfield group.
McWhirter is a playmaker with the potential to add a little punch to a Mississippi State attack that only managed a total of 15 goals in 2021 while allowing 19 in route to a 5-8-3 overall record and 3-6-1 mark in Southern Conference play.
---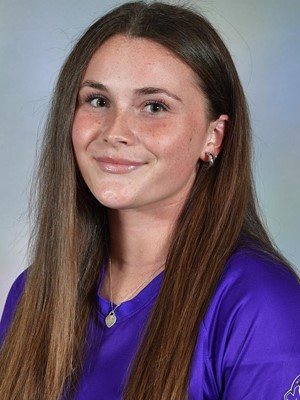 Florence Vaillancourt – Forward – Quebec City, Quebec – Vaillancourt is a senior transfer from Niagara in the MAAC to Syracuse in the ACC.
Vaillancourt was named the 2021 MAAC Offensive Player of the Year with a 13 goal and 10 assist season for a Niagara squad that was 13-4-1 overall with a 7-3-0 mark in conference play. Five of her 13 goals were game-winners. Three of Vaillancourt's 13 goals came in a Niagara's 4-2 win over Syracuse.
Syracuse head coach Nicky Thrasher-Adams stated, "I am so thrilled to add Florence to Orange Family! She has proven to be a high-quality goal scorer in her time at Niagara and we are so excited she will now be scoring her goals for Syracuse."
Vaillancourt has the opportunity to be a difference maker for a Syracuse team that only scored 13 goals in 2021 while allowing 45 and completed the season with a 4-12-1 record that included a 0-10-0 mark in ACC play.
---