a red hot vanderbilt team eliminated #2 seed tennessee and #3 seed Texas a and M. Can they top #1 seed arkansas or will the clock strike twelve for the commodores when they tangle with #1 seed arkansas on sunday in the sec championship contest in orange beach, alabama.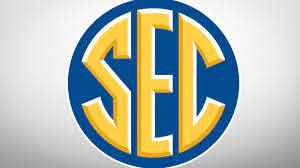 The Teams

A Comparison

Arkansas

Vanderbilt
Overall Record
9-1-0
7-4-0
Regular Season Finish
1st SEC West
4th SEC East
Number Of Overtime Contests
Record In Overtime Contests
1
1-0-0
4
1-3-0
Coach
Years At The Helm
Colby Hale
9th
Darren Ambrose
6th
United Soccer Coaches Rank
6
Not Ranked
Average Shots Per Game
15.8
12.8
Shots On Goal %
.592
.484
Total Goals Scored
23
22
Average Goals Per Game
2.30
2.00
Most Goals Scored In A Game
4
4
Total Goals Allowed
12
13
Most Goals Allowed In A Game
3
2
Corner Kicks Taken
64
66
Corner Kicks Allowed
57
34
Total Shutouts
1
3
Unbeaten Streak
5
3
Last Loss
South Carolina
1-2
10/16/2020
Ole Miss
1-2 (OT)
11/7/2020
Strength
Balance
Multi-Dimensional Attack
Momentum
Senior Powered
How They Beat You
Consistency
Stability
Resilience
Determination
Where The Have The Edge
Up-Top
Backline
Top Goal Scorer
Kayla McKeon
(5g, 2a)
Anna Podogil
(4g, 7a)
Haley Hopkins
(5g, 0a)
Number Players With 3 Or More Goals
4
Kayla McKeon (5)
Anna Podojil (4)
Parker Goins (4)
Ava Tankersley (3)
2
Haley Hopkins (5)
Raegan Kelley (3)
Key Distributor
Anna Podojil
(4g, 7a)
Taylor Malham
(2g, 4a)

Leila Azari
(2g, 4a)
Key Defender
Haley VanFossen
Ella Shamburger
Goalkeeper
Taylor Beltz
(1.23 GAA)
Sarah Fuller
(0.96 GAA)

Don't Underestimate
Ellie Podojil
Midfield
Myra Konte
Defender
Freshman To Watch
Ava Tankersley
Forward
Abi Brighton
Midfielder
Wild Card – The X Factor
Parker Goins
Forward
Maddie Elwell
Midfielder

A Key Element
Kayla McKeon
Midfield
Raegan Kelley
Midfield
The Glue
Haley VanFossen
Leila Azari
Yellow Cards
Red Cards
12
0
14
0
Road Traveled
Auburn 4-3
South Carolina 2-1

Mississippi State 4-0
Tennessee 4-2
Texas A & M 3-1
Summary – Vanderbilt will seek to record a trifecta in terms of knocking off the top three seeds when they face number one seed Arkansas on Sunday in the SEC Title match.
The Commodores defeated number two seed Tennessee in the quarterfinals and three seed Texas A & M in the semifinals. A Vanderbilt attack that came into the SEC Tournament having produced a total of eleven goals in eight contests has found the back of the net a total of eleven times during their three tournament wins while allowing a total of only three goals.
A Vanderbilt – Arkansas matchup in the championship didn't appear likely based on the body of work of both teams during regular season play.
Arkansas has played well all season doing a very good job of finding a way to win. The only blemish on their record is a 2-1 loss to South Carolina back on October 16. However, they avenged that loss by defeating the Gamecocks 2-1 in the semifinals of the SEC Tournament.
While they have prevailed the Razorbacks have at times allowed opponents to get back into contests in the second half after building a lead. Whether that was due to a loss of focus, tired legs, or something else it is something that might be a factor in the championship game particularly if the contest remains close. On the other hand, the fact that the championship match will be Vanderbilt's fourth game in an eight day span may have an adverse impact on their stamina as the contest progresses particularly if they fall behind and have to chase the game.
The bottom line is that putting together two complete halves of play in the championship game without a letdown is a critical success factor for both Arkansas and Vanderbilt.
Vanderbilt has had a roller coaster season but they are currently playing their best soccer of the year. After going 4-4-0 during regular season play everything seems to have fallen into place for the Commodores. Vanderbilt's 4-4-0 record during regular season play is a little misleading due to the fact that three of their four losses were in overtime. The Commodores were a big play away from a win in each of their losses.
The championship contest is intriguing because the potential exists for either team to come out strong and take a commanding lead in the early going but the potential also exists for a close back and forth contests with ebbs and flows. The uncertainty is among the reasons why this shapes up to be a fitting championship contest for what has been an unprecedented fall season. It should be a dandy.
The contest will televised at 2 p.m. on the SEC Network. Arkansas remains the favorite but it would be foolish to discount a Vanderbilt team that has been outstanding in their three tournament wins and has clearly peaked at the right time.

Photo Arkansas Athletics