Diera Walton – Graduate Student – Goalkeeper – Utah State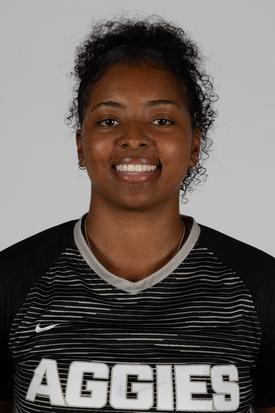 Walton had a six save evening in goal anchoring a solid Utah State defense that shutout highly regarded BYU 1-0 before an electric record setting crowd at Chuck and Gloria Bell Field in Logan. Walton and her Aggie teammates held the nation's third highest scoring offense without a goal to earn just the second win over a number one ranked opponent for any team in school history. Walton is the program's all-time shutout winner with 23 career shutouts. Freshman midfielder Sumer Diamond contributed the game-winning goal for the Aggies.
Utah State is now 3-5-1 and will begin Mountain West play with a game on the road against Air Force on Thursday followed by a contest on Sunday against Colorado College in Colorado Springs.
---
Picture from Utah State Athletics