Conditions permitting the 2021 Women's Spring season is slated to be played from February through April followed by a 48 Team NCAA Tournament consisting of 31 automatic berths and 17 at-large berths. Rosters may change somewhat between now and the start of the spring season but based on what we know now the following teams are among those That Are coming off of Successful Seasons That they hope to build on.
Stanford – Let's begin with the staggering statistic that the Cardinal found the back of the net a total of 102 times in 2019 while holding opponents to a total of only 12 goals. Stanford was 24-1-0 with a 11-0-0 mark in Pac-12 play in 2019 in route to winning the programs' fifth consecutive Pac-12 championship and third national championship.
The Cardinal will be without the services of forward Carly Malatskey (10g, 4a) and center back and team captain Sam Hiatt (0g, 5a) due to graduation and forward Sophia Smith (17g, 9a) who elected to take her game to the professional level after her sophomore season. The gaps must be filled and it remains a possibility that the virus will play havoc with all or a part of the spring schedule, but with eight starters including four All-Americans slated to return Stanford appears to be well positioned to face whatever comes their way.
All-American senior forwards Catarina Macario (32g, 23a) and Madison Haley (11g, 14a) return to power the attack. Senior Belle Briede (1g, 4a) and sophomore Maya Doms (4g, 6a) are among returning midfielders. All-Americans senior Kiki Picket (2g, 9a) and junior Naomi Girma (2g, 1a), redshirt sophomore Sierra Enge (1g, 2a) and sophomore Kennedy Wesley return in the back. Redshirt sophomore Katie Meyer who had 0.26 goals against average in 2019 provides and experienced and very capable presence in goal.
There is a lot to like about Stanford heading into the 2021 spring season. The Cardinal look to be a talented, deep and versatile team capable of winning it all again.
---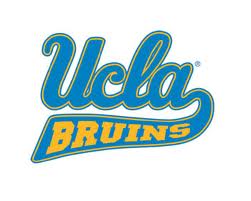 UCLA – The Bruins are coming off a 18-5-1 2019 season during which they advanced to the College Cup for the second time in the past three years. Head coach Amanda Cromwell does a great job of annually infusing the UCLA roster with talent.
Sophomore forward Mia Fishel (14g, 3a) returns to power the offense along with senior midfielder Viviana Villacorta (3g, 8a). Senior starters Lucy Parker (4g, 1a), Karina Rodriguez (1g, 1a) and Delanie Sheehan return in the back and redshirt junior goalkeeper Lauren Brzykcy who played in six contests with four starts in 2019 looks to be ready to take over the starting job between the pipes.
UCLA has is very capable of another run to the College Cup but you don't replace players like All-American midfielder and team captain Jessie Fleming (3g, 4a) who was a rare four-time All-Pac 12 First Team selection, forward Asley Sanchez (7g, 15a), the all-time UCLA assists leader with 42, who elected to enter the professional ranks after her junior season, forward Chloe Castaneda (6g, 4a), defender Kaiya McCullough who had 92 career starts during her tenure in Westwood, and goalkeeper Teagan Micah who was a four-year starter, without some trepidation.
There are voids to fill but the bottom line is that the Bruins will have plenty of talent returning on both sides of the ball supplemented by a dynamic fourteen-member recruiting class that includes several players with resumes that include U.S. National Team experience. The newcomers should help fill needs across the lineup. A lot hinges on the ability of the coaching staff to sort out and blend it all together into a unified team.
---
Washington State – The Cougars historic 2019 run to the College Cup was nothing short of miraculous. Washington State showed a lot of grit by topping Memphis at home followed by wins on the road over number one seeded Virginia, West Virginia, and number two seeded South Carolina to secure the program's first ever spot in the College Cup.
Eight starters are slated to return from the 2019 squad but the challenge is going to be replacing the offensive firepower provided by All-American forward and four-year starter Morgan Weaver (15g, 5a) and midfielder graduate student Averie Collins (6g, 5a) in her lone year at WSU.
Senior forward Elyse Bennett (5g, 5a), sophomore forward Mackenzie Frimpong-Ellertson (4g, 1a) and senior midfielder Makamae Gomera-Stevens (5g, 5a) look to be among returning players that head coach Todd Shulenberger will look to for offensive punch. Trinity Rodman out of the So Cal Blue is among the newcomers with the potential to add an additional dimension to the offense.
Seniors Brianna Alger (0g, 10a), Aagila McLyn (0g, 1a) and Hanna Goff (2g, 2a), junior Mykiaa Minniss (1g, 2a) and sophomore Bridget Rieken (0g, 2a) are among a solid contingent of returning backs. Transfer Marissa Zucchetto from Texas Tech could be just what the doctor ordered in regard to filling the vacancy that exists in goal due to the departure of Ella Dederick who was a 2019 All-Pac 12 Third Team selection and four-year starter.
Washington State has a ton of momentum under Shulenberger. No reason to believe that it will not continue. With eight starters returning the chances are pretty good that the Cougars will again be very competitive when play resumes. Their ceiling will be impacted by the extent to which they are able to fill the void that exists on the offensive side of the ball.
---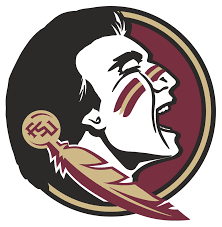 Florida State – FSU has a deep roster of talented and experienced team-oriented playmakers. The Seminoles are coming off an outstanding 2020 fall season during which they capped off their season with a win over North Carolina in the ACC Tournament final to finish the fall season as the number one ranked team in the country with a perfect 11-0-0 record.
FSU combined an explosive and balanced attack that averaged 3.09 goals per game with a stout defense that held a very competitive slate of opponents to a total of only six goals.
Sophomores Leilanni Nesbeth (5g, 3a) and Jenna Nighswonger (4g, 5a), junior Kristina Lynch (3g, 0a), redshirt senior Kristen McFarland (0g, 3a) and freshman Judy Brown (5g, 1a) are among the options up top.
Redshirt senior Clara Robbins (5g, 4a), Junior holding midfielder Jaelin Howell (4g, 2a) who was the ACC Midfielder of the Year, junior Yujie Zhao (3g, 3a) who was a three-time All-ACC First Team selection, junior Kirsten Paulisko, and freshman Leilanni Nesbeth (5g, 3a) combine to give the Noles a midfield that is among the best in the country.
Redshirt senior Malia Berkely (0g, 1a), the ACC Defender of the Year, senior Gabby Carle, and redshirt junior Emily Madril (2g, 0a) are among a rock-solid contingent of defenders. Freshman goalkeeper Cristina Rogue who exceeded expectations with a 0.55 goals against average and eight shutouts will return to anchor what will again be a very tenacious Florida State defense.
The bottom line is that Florida State head coach Mark Krikorian has plenty of talent to work with. If FSU stays focused, creative, and hungry, they will be difficult to beat. The sky is the limit for this group.
---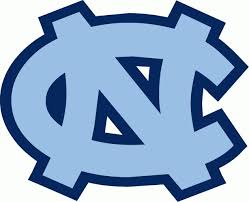 North Carolina – The names may change but the expectations in Chapel Hill remain the same. The Tar Heels finished the fall 2020 season with a 11-1-0 overall mark during which they averaged 2.08 goals per game and held opponents to a total of only six goals. The only blemish on an otherwise outstanding season was their 3-2 loss to Florida State in the ACC Tournament final.
UNC is likely eager to have another go at the Seminoles which could occur downstream in the 2021 NCAA Tournament.
All-ACC First Team selections junior forward Rachel Jones (5g, 4a) and junior midfielder Brianna Pinto (6g, 2a) return to add punch to the offense. The backline will be anchored by All-ACC First Team selections senior Emily Fox and sophomore Maycee Bell. Sophomore Julia Dorsey (0g, 1a) and freshman Abby Allen round out a backline that will again be among the best in the country. All-ACC First Team selection Claudia Dickey returns to anchor the defense.
If everything falls into place, a Tar Heel run to the College Cup in 2021 under the direction of veteran head coach Anson Dorrance is a definite possibility.
---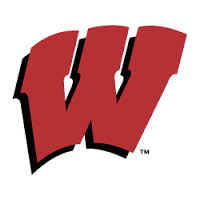 Wisconsin – The Badgers are coming off a 16-4-2 overall record with a perfect 10-0-1 mark in Big Ten play. They won the regular season Big Ten title, secured a berth in the NCAA Tournament for the fourth year in a row, and advanced to the Sweet Sixteen for the second consecutive season.
The Badgers will be without a senior class that was the first since the 1996 season that qualified for the NCAA Tourney during each of their four seasons in Madison. Departures include All-American Dani Rhodes (13g, 4a) who was the 2019 Big Ten Forward of the Year and All-American back Camryn Biegalski (0g, 3a) who was the 2019 Big Ten Defender of the Year and midfielder and team captain Payton Wesley (1g, 1a) who was a three-year starter.
Despite the personnel losses there is reason for optimism with eight starters slated to return. Senior forwards Cameron Murtha (6g, 4a) and Lauren Rice (2g, 5a) and sophomore Emma Jaskanie (2g, 1a) are among those who head coach Paula Wilkins will likely look to for offensive productivity. Senior Maia Cella, a 2019 All-Big Ten First Team selection and starter for the past two seasons, returns to set the pace in the midfield.
A solid contingent including redshirt seniors Grace Douglas (0g, 1da) and Claire Shea (1g, 2a) and sophomore Macy Monticello (0g, 1a) return in the back along with redshirt senior All-American netminder Jordan Bloomer who will anchor a Badger defense that only allowed a total of twelve goals while posting twelve shutouts in 2019.
---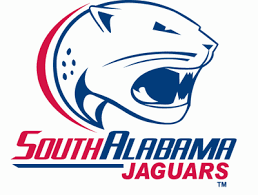 South Alabama – There is a lot to like about a South Alabama team that was 10-3-1 overall in the fall of 2020 including a 8-2-0 mark in Sun Belt Conference play. The Jags have won seven of the last eight Sun Belt Conference championships including the recently completed fall 2020 tourney.
The South Alabama lineup included a healthy mixture of productive upper and underclassmen which bodes well for the ongoing success of the program. Head coach Richard Moodie's squad features a very balanced and multi-dimensional offense powered by All-Sun Belt First Team midfielders junior Brenna McPartlan (8g, 5a) and sophomore Gracie Wilson and All-Sun Belt Second Team members senior forward Ana Helmert (5g, 1a) and midfielders junior Morgan Cross (5g, 5a) and graduate student Athanasi Moraitou (1g,4a).
The Jags also boast a stout defense anchored by backs Tilly Wilkes, an All-Sun Belt First Team selection, senior Deanna Green (0g, 3a), junior Gabrielle Gayle (0g, 1a) and sophomore Leandra Flury. Freshmen Anita Gudmundsdottir and Allison Luckhardt return in goal.
South Florida is 1-6-0 all-time in the NCAA Tournament with all six losses coming on the road, including four at Florida State. A break through win or two in the NCAA Tourney looks to be the next step for the Jags but it is not going to be easy.
---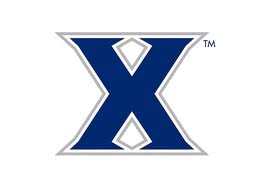 Xavier – The trend line is up for the Musketeers under head coach Nate Lie. Xavier had eight wins in 2017, ten in 2018, and a break through program best seventeen wins in 2019 during which they won both the Big East regular season and tournament titles and earned the right to join the NCAA Tournament field for the first time since 2000. The Musketeers also secured the programs first ever win in NCAA Tournament play.
Everything seemed to come together last year for a team-oriented Xavier squad that settled into a rhythm on both sides of the ball while gaining the type of experience, confidence, and momentum that provides a great building block upon which to grow. Eight starters return from the 2019 team that found the back of the net 43 times while allowing only 17 goals and recording a school-record 13 shutouts.
The biggest challenge is filling the void that exists on the offensive side of the ball due to the graduation of All-American forward Samantha Dewey (13g, 4a) who scored a total of 40 goals during a very productive four-year tenure at Xavier. The Musketeers will also be without the stability and playmaking ability that defender Grace Bahr (2g, 9a) provided.
It is likely to be offense by committee when Xavier returns to the pitch. Juniors forwards Brooke Sroka (6g, 2a) and Sydney Schembri (2g, 2a), junior midfielder Molly McLaughlin (4g, 1a) and redshirt senior midfielder Carrie Lewis (2g, 8a) are among the likely candidates to fill the gap on the offensive side of the ball.
Junior backs Hayley Jakovich (2g, 3a), a two-year starter, and Grace Brauer (1g, 1a) and sophomore Maddie Thiss (1g, 0a), a 2019 All-Big East Freshman Team selection, and junior goalkeeper Olivia Jenkins who had eleven starts in 2019 with 0.79 goals against average return to provide a solid nucleus on the defensive side of the ball.
It will be interesting to see what Xavier will do for an encore now that they are the hunted rather than the hunter and no one will look past them.
---
Arkansas – Going by any metric except their performance in the SEC tournament championship match, Arkansas is a formidable opponent. The fact that the Razorbacks have advanced to the SEC tournament championship for the past five years is a real accomplishment. The fact that they have yet to win it, including the 2020 fall season during which they were topped 3-1 by Vanderbilt, is disappointing. Regardless, this is a very good Arkansas team under head coach Colby Hale that is very capable of making a deep run in the 2021 NCAA Tournament.
Sophomore Anna Podojil (4g, 8a), seniors Parker Goins (4g, 1a) and Taylor Malham (2g, 4a) and freshman Ava Tankersley (3g, 2a) combine to give the Razorbacks a very dangerous offense.
Redshirt senior midfielder Kayla McKeon (6g, 2a). a three-year starter adds yet another element to the offense and sets the pace in the middle of the park.
Senior Haley VanFossen, an All-SEC First Team selection and four-year starter, anchors the defense along with redshirt senior goalkeeper Taylor Beitz.
---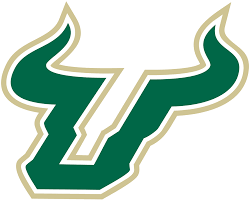 South Florida – The Bulls are coming off a program best 16-win season during which they won the American Athletic Conference tournament, earned a spot in the NCAA Tournament field for the fifth time in the past six years, and advanced to the Sweet Sixteen for the first time in program history.
South Florida returns seven starters from the 2019 team but they will be without their top three goal scorers who accounted for 34 of the 44 goals they scored. It is hard to overstate how important the duo of three-time All-American forward Evelyne Veins who finished her tenure at USF with 73 goals and two-time AAC Midfielder of the Year and four-year starter Anrea Hauksdottir have had on the success that the Bulls have had over the past four seasons.
A deep run by South Florida in the NCAA Tourney in 2021 is probably a stretch but with the culture that is in place under head coach Denise Schilte-Brown this is a program that has momentum and is very capable of taking another step forward when they resume play.
The defense looks to be a team strength with veteran defenders senior Fanny Pelletier-Laroche, Chyanne Dennis and Sabrina Wagner slated to return along with sophomore Lucy Roberts who was named to the 2019 All-Conference Rookie team. Junior goalkeeper Sydney Martinez who has been the starter for the past two seasons returns in goal.
Junior forward Sydny Nasello (2g, 10a), a 2019 All-AAC Second Team selection, is among returning players who have the ability to add punch to the offense.
---