It is time to start looking ahead to the spring 2021 season. Some Uncertainties exist regarding conference participation and the composition of rosters but That will be sorted out down the road. Based on what we do know at this point the following men's college teams have strengths that bode well for their success when play resumes.
Up Top
Stanford – The ingredients exist for a very productive Cardinal offense. Redshirt junior Zach Ryan (6g, 2a) and super sophomores Ousseni Bouda (5g, 5a) and Gabe Segal (6g, 0a) return up top along with senior Charlie Wehan (3g, 2a). It goes without saying that the Cardinal under Jeremy Gunn will have a roster packed with players who have been winners for a number of years.
---
Clemson – The Tigers under the direction of head coach Mike Noonan are coming off a fall season during which they won the ACC Tournament and were ranked as the number one team in the country. Senior Kimani Smith (8g, 3a), junior Grayson Barber (2g, 7a) and sophomores James Brighton (4g, 0a) and Mohamed Seye (3g, 1a) combine to give Clemson a multi-dimensional and very dangerous attack.
---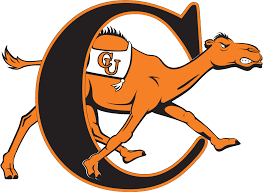 Campbell – The two-time defending Big South men's soccer champions return nine starters from the 2019 squad that was 17-3-2 with a perfect 8-0-0 mark in conference play. There is a lot to like about the Fighting Camels heading into the 2021 spring campaign. Campbell should again be strong up top with a solid core of goal scorers returning from the 2019 team that found the back of the net 59 times and ranked third in the nation in goals scored. All-American junior Thibault Jacquel (18g, 5a), crafty junior Matt Lock (6g, 7a) and redshirt sophomore Jalen James (3g, 2a) are among returning forwards who will be difficult to contain. Add in newcomers like junior Daniel Hernandez who transfers in from Central Methodist University where he was a First Team NAIA All-American and you have the makings of another highly creative Campbell offensive.
---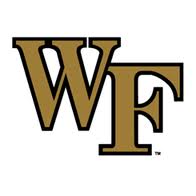 Wake Forest – The Demon Deacons are among the most successful programs in the country with a 96-18-12 record over the past six seasons. They will be without the services of redshirt senior defender Michael DeShields who recently signed a professional contract with the New England Revolution of the United Soccer League. However, the prognosis for continued success in Winston-Salem is favorable on the offensive side of the ball with an impressive group slated to return up top. Junior Kyle Holcomb (5g, 1a), senior Machop Chol (3g, 2a) and sophomores Calvin Harris (4g, 2a) and David Wrona (3g, 0a) are all very capable finishers. Holcomb, Chol, Harris and Wrona accounted for 15 of the 18 goals that the Demon Deacons scored in the fall 2020 season.
---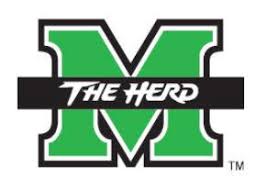 Marshall – The Herd entered the national rankings in 2019 for the first time since 2001. They were 16-3-3 and earned the program's first ever berth in the NCAA Tournament. Marshall will enter 2021 with some gaps to plug on the defensive side of the ball. However, a solid foundation exists upon which to build in the midfield and up top. Marshall will have the formidable trio up top of All-American redshirt sophomore Milo Yosef (12g, 3a) who was the 2019 CUSA Offensive MVP, senior Jamil Roberts (8g, 10a) who was a 2019 All-CUSA Second Team selection and junior Vitor Diaz (3g, 3a).
---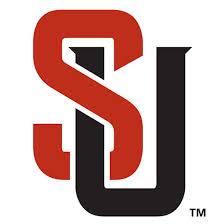 Seattle – The Redhawks under head coach Pete Fewing have the ingredients to build on the 2019 season during which they were 15-3-3 overall with a 10-0-1 mark in WAC play. Junior DeClan McGlynn (10g, 8a), a 2019 All-WAC First Team selection, redshirt senior Noe Meza (9g, 2a), a 2019 All-WAC Second Team member, and sophomore James Morris (8g, 2a), the WAC Freshman of the Year, return up top to give Seattle an explosive multi-dimensional offense. Seattle ended the 2019 season on a 16-game unbeaten streak when Stanford advanced past them in the second round of the NCAA Tournament in a contest that was decided by penalty kicks.
---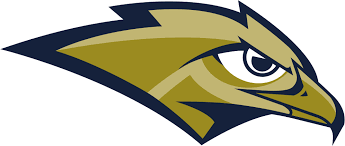 Oral Roberts – The Golden Eagles are coming off a program record 13-win 2019 season during which they shared the regular season Summit League title with Western Illinois. Oral Roberts will enter the spring 2021 season without the playmaking skills of midfielder Tanguy Guerineau (3g, 12a) who was the Summit League Offensive Player of the Year. Regardless, with seven 2019 All-Summit League members slated to return including the dynamic forward duo of sophomore Reed Berry (11g, 5a) and senior Dante Brigida (11g, 2a) the Golden Eagles will have plenty of offensive firepower up-top.
---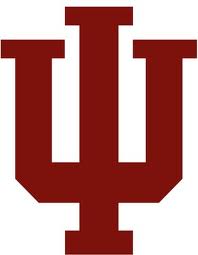 Indiana – The Hoosiers will be without back Jack Meyer (4g, 2a), the 2019 Big Ten Defensive Player of the Year, midfielder Aidan Morris (2g, 8a), the 2019 Big Ten Freshman of the Year and forward Joshua Penn (6g, 2a) who opted to take their game to the professional level. They also have a few gaps to plug due to graduation. Not to worry as the Hoosiers will be deep and multi-dimensional up top with veterans like redshirt senior A.J. Palazzolo (3g, 4a) and senior Thomas Warr (2g, 2a) slated to return to Bloomington along with super sophomore forwards Victor Bezerra (8g, 3a), Herbert Endeley (2g, 3a) and Maouloune Goumballe (2g, 3a) who now have the advantage of a year of experience under their belts. Indiana looked to be in reloading mode heading into the 2019 season but exceeded expectations with a 15-3-4 overall record and a 7-1-0 mark in Big Ten play. No need to temper expectations at IU in 2021.
---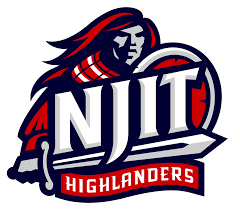 NJIT – The Highlanders made the most of their final season in the ASUN Conference winning the 2019 regular season and tournament titles and earning the programs first berth in the NCAA Tournament at the Division 1 level. NJIT will begin play in the America East Conference in the spring of 2021 with a high octane and deep contingent up top powered by redshirt senior All-American Rene White (17g, 2a) who was the 2019 ASUN Player of the Year. Sophomore Alejandro Rabell (6g, 7a) who was the 2019 ASUN Rookie of the Year and seniors Gerald Cubero (5g, 2a) and ASUN Tournament MVP Regsan Watkins (6g, 4a) add yet another dimension to what should again be a productive NJIT offense.
---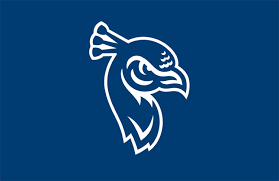 St. Peter's University – The Peacocks won the 2019 MAAC regular season title for the first time since 2010 with a program best 9-1-0 mark in conference play. They finished the season with a 13-6-0 overall record after being edged by Iona 3-2 in overtime in the MAAC Tournament Championship match. It was an unexpected season for a team that was picked to finish in the number seven spot in the 2019 MAAC preseason coaches' poll. No one will likely look past the Peacocks in 2021 with the explosive senior duo of Dominic Laws (12g, 7a) who was the MAAC Offensive Player of the Year and Jordan Jowers who was a unanimous All-MAAC First Team selection scheduled to return to power the offense.
---
Midfield
SMU – SMU is coming off a 2019 season in which they were 18-2-1, scored a total of 63 goals, and advanced to the Elite Eight. The Mustangs almost always have a deep and quick group of midfielders on board who can run and gun with the best. Chances are pretty good that will be the case when they resume play in 2021. The Ponies will be without midfielder Nicky Hernandez who elected to enter the professional ranks but they return a group of linkmen that includes All-American junior Gabriel Costa (9g, 11a) who was the 2019 Co-AAC Midfielder of the Year, senior Noah Hilt (2g, 2a) and juniors Knut Alexander (7g, 13a) and Lane Warrington (0g, 3a). Junior transfer Skage Simonsen who was an All-Big East Second Team selection is another big plus.
---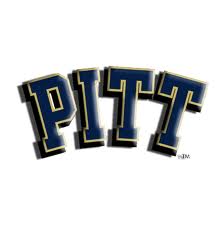 Pittsburgh – You have to look long and hard coast to coast to find a group of midfielders that can match the firepower that sophomores Valentin Noel (8g, 2a) and Veljko Petkovic (5g, 3a), junior Jackson Walti (1g, 1a), freshman Filip Mirkovic (1g, 1a) and senior Matt Bailey (0g, 1a) bring to the pitch. The trend line is up at Pitt where the Panthers were 7-1-0 overall with a 4-0-0 mark in ACC play during the fall 2010 season.
---
UCF – The Knights are coming off the best season to date in the history of the program during which they were 15-3-2 overall and advanced to the Sweet Sixteen in the NCAA Tournament for the first time. UCF will enter the 2021 spring season without the services of All-American forward Cal Jennings but with a midfield that is as experienced and talented a group as any in the country. Senior Yoni Sorokin (5g, 5a), the American Athletic Conference 2019 Midfielder of the Year, senior Louis Perez (4g, 11a), a three-year starter and All-AAC Second Team selection, junior co-captain Mauricio Villalobos (1g, 3a), sophomore Gino Vivi (5g, 8a), the AAC Rookie of the Year, and redshirt sophomore Gianluca Arcangeli (4g, 0a) return from the 2019 squad that was 15-3-2 overall with a 6-0-1 mark in conference play.
---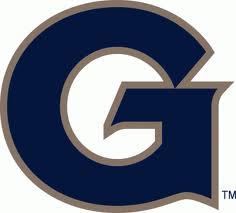 Georgetown – The defending National Champions should continue to thrive when they resume play. The Hoyas midfield will be talented and experienced. Senior Jacob Montes (11g, 5a) the 2019 Big East Midfielder of the Year, junior Sean Zawadski (3g, 1a), seniors Paul Rothrock (4g, 7a), Jack Beer (3g, 4a) and Chris Le, and sophomores Dante Polvara (4g, 2a), Will Sands (1g, 1a) and Aidan Rocha (0g, 1a) are among a very deep group of returning players who Brian Wiese can utilize in the center of the park. The 2019 Big East regular season and tournament champions had a program record 20-win season in route to earning their first ever national championship.
---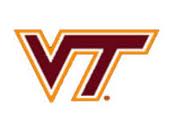 Virginia Tech – The Hokies completed the 2020 fall season with a very productive 3-2-2 overall that included impressive wins over Notre Dame and Virginia on the road. Seniors Kristo Strickler (3g, 1a) and Camron Lennon, juniors Kyle McDowell (0g, 2a) and Chris Little (0g, 1a), sophomores Daniel Pereira (1g, 1a) and Mayola Kinyua and freshman Landon Ameres (0g, 1a) give Virginia Tech the nucleus for a deep and talented possession-oriented midfield.
---
Backline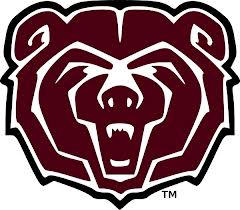 Missouri State – The Bears have some reloading to do up top and in the midfield but the backline looks to be among the strongest in the country with redshirt senior All-American Kyle Hebert, the MVC Defender of the Year and a three-year starter slated to return along with veteran senior defenders Connor Langan and Greg Stratton. Redshirt senior Michael Creek, a three-year starter and the 2019 MVC Goalkeeper of the Year, returns between the pipes. Missouri State held opponents to a total of 13 goals in 2019 while recording 18 wins and earning a spot in the NCAA Tournament for the first time since 2009.
---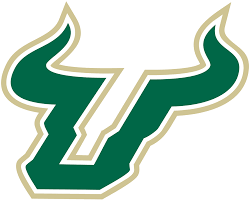 South Florida – The Bulls have a little work to do to catch up with SMU and UCF in AAC play. A deep backline consisting of 2019 All-ACC First Team selections senior Avionne Flanagan (1g, 7a) who has been a starter for the past three seasons and redshirt sophomore Javain Brown (3g, 1a) along with senior Freddy Gill (0g, 6a), juniors Marcus Murphy and Henrique Gallina (1g, 2a) and sophomores Salvatore Mazzalero and Sergio Pineros-Mayora could give South Florida the edge they need to make a serious run at the top of the AAC when play resumes in the spring.
---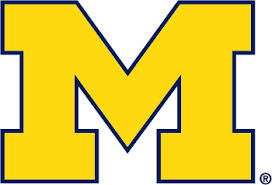 Michigan – Replacing the firepower that forwards Jack Hallahan (5g, 6a) and Nebojsa Popovic (10g, 4a) provided in 2019 will not be easy. However, the Wolverine backline looks to be rock solid led by senior center back Jackson Ragan who has been a starter for three seasons and seniors Joel Harrison (1g, 0a) and Austin Swiech (0g, 1a) who have been starters for the past two years. Sophomore Carter Payne, junior Declan Gaffney and newcomer Jens Hoff also figure to be in the mix in the back for a Michigan team that had a program best 0.79 goals against average in 2019.
---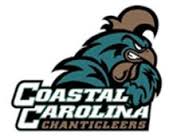 Coastal Carolina – Offensive productivity is normally the strong suit of the Chanticleers. Regardless, a solid contingent of defenders led by junior Marcelo Lage (5g, 0a), senior Nicholas Itopoulos, sophomore Kasper Skraep (1g, 0a) and freshmen Mael Couteau (1g, 0a) and Esteban Leiva (2g, 1a) and senior goalkeeper Tor Saunders were a big part of the success that Coastal Carolina enjoyed in the fall 2020 season during which they only allowed a total of only five goals while recording a 7-1-0 record and the Sun Belt Conference title. Look for that group to continue to help the Chanticleers win a lot of games.
---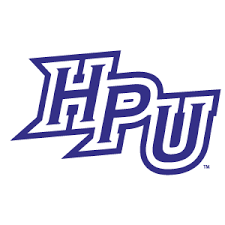 High Point University – The Panthers have several big gaps to fill due to graduation but the good news is that they return a deep and experienced backline that should provide stability. Zach Haines will enter his second season as the head coach at HPU with an experienced and deep backline that looks to be a team strength. Returning defenders include seniors Nick Phipps (0g, 1a) and Daniel Shahim, juniors Alessandro Sobacchi (0g, 1a) and Josh Dubost and sophomores Karson Kendall and Brady Francher (0g, 1a).
---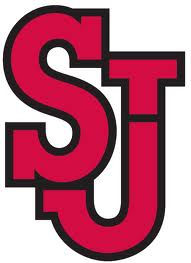 St. John's – The Johnnies are coming off an impressive 2019 season under veteran head coach Dave Masur during which they were 14-5-1 overall and advanced to the Sweet Sixteen. There are a lot of reasons to be excited about St. John's prospects heading into the spring 2021 campaign. One of them is a backline that looks to be very good with junior center backs Matt Chandler (0g, 1a) and Luke Hansen (0g, 1a), senior backs Rafael Bustamante (1g, 1a) and Johan Aquilon and sophomore Jared Juleau (1g, 2a) all slated to return along with goalkeepers Jan Hoffelner and Luka Gavran.
---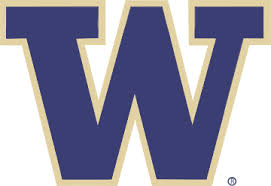 Washington – What's not to like about a Washington defense that will feature a backline that includes All-American junior Ethan Bartlow who was the Pac-12 Defender of the Year, junior Charlie Ostrem and redshirt junior Freddy Kleeman. Sophomore Sam Fowler, who had 0.62 goals against average and was the first freshman to start in goal for Washington since 2012, also returns between the pipes with the advantage of a year of starting experience under his belt. The Huskies are coming off a 17-4-0 season in 2019 during which they advanced to the quarterfinals of the NCAA Tournament.
---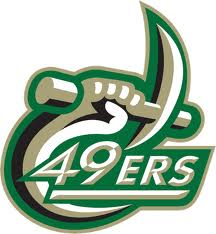 Charlotte – The 49ers will no doubt miss the services of goalkeeper Elliot Panicco who was the starter in goal for four seasons and was the 2019 CUSA Goalkeeper of the Year. The good news is that Panicco's replacement in goal will have the benefit of a very solid and experienced backline that includes seniors Patrick Hogan, a 2019 All-CUSA First Team member, and Luke Johnson, a 2019 All-CUSA Third Team selection. Hogan and Johnson have three-years of starting experience under their belts. Redshirt junior Delasi Batse, a 2019 All-CUSA Second Team selection and two-year starter and sophomore Sean Suber round out what should be a very solid Charlotte backline.
---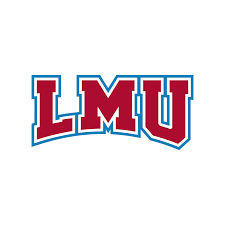 Loyola Marymount – The Lions appear to be well positioned to build on a very successful 2019 season during which they were 11-6-3, finished in the number two spot in the West Coast Conference, and earned an at-large berth in the NCAA Tournament. The Loyola Marymount backline returns intact. Redshirt seniors Nick Dauchot and Christian Wood, senior Gerardo Lopez and juniors Dylan Shockey and Corbin Mercado are all slated to return. Redshirt sophomore Jacob Jackson who posted nine shutouts last year in goal is also slated to return to anchor the defense.
---