Six Teams with momentum Heading into the 2021 Spring Season. A Look aT who is slated to return, the gaps they have to address, and the frontrunners in their conference.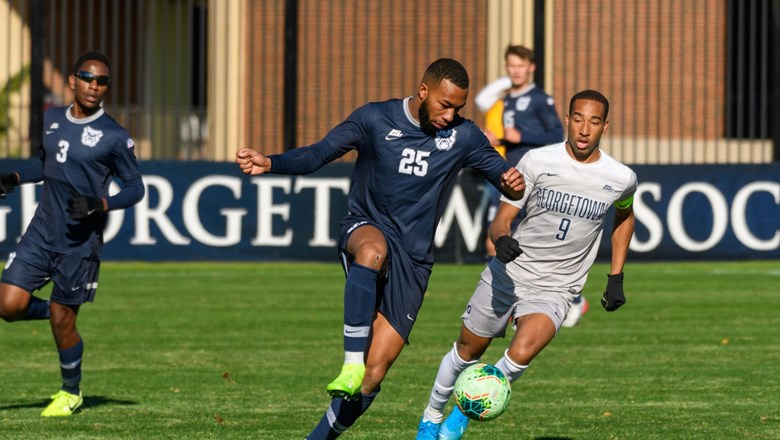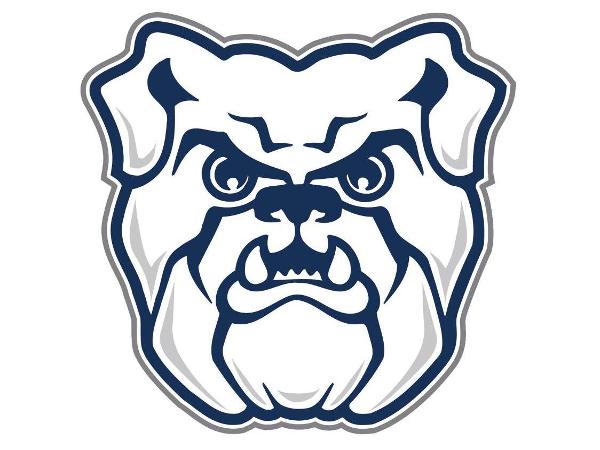 Butler – Seven starters and a solid contingent of players who saw plenty of action return from the 2019 team that was 11-7-2 overall with a 4-3-1 in Big East Conference play and was awarded an at-large berth into the NCAA Tournament.
The biggest shoes to fill look to be those of forward Brandon Guhl (9g, 3a) who had 29 career goals during his three seasons in the Bulldog starting lineup. Other departures due to graduation include veteran midfielders Jared Timmer (1g, 2a) who was a four-year starter and Derek Sutton (1g, 0a) who was a three-year starter and defender Alex Lehtinen (3g, 6a) who was a four-year starter.
Sophomore forward Wilber Cabrera (8g, 3a) who was the 2019 Big East Freshman of the Year and an All-Big East Second Team selection returns to power the attack. Junior Jack Haywood (0g, 9a), a 2019 All-Big East Third Team member, returns to set the pace in the midfield.
The backline looks to be solid with seniors Joel Harvey (2g, 2a) and Rhys Myers (1g, 0a) slated to return along with juniors Griffin DeBolt (2g, 0a) and Louie Bulger (0g, 1a) and sophomore Perrin Barnes. Junior goalkeeper Gabriel Giergil who had 1.27 goals against average last year who has been the starter the past two seasons returns to anchor the defense.
Georgetown and St. John's look to be the frontrunners in the Big East heading into the spring 2021 season but Butler is among the teams in the conference that will also be very competitive.
---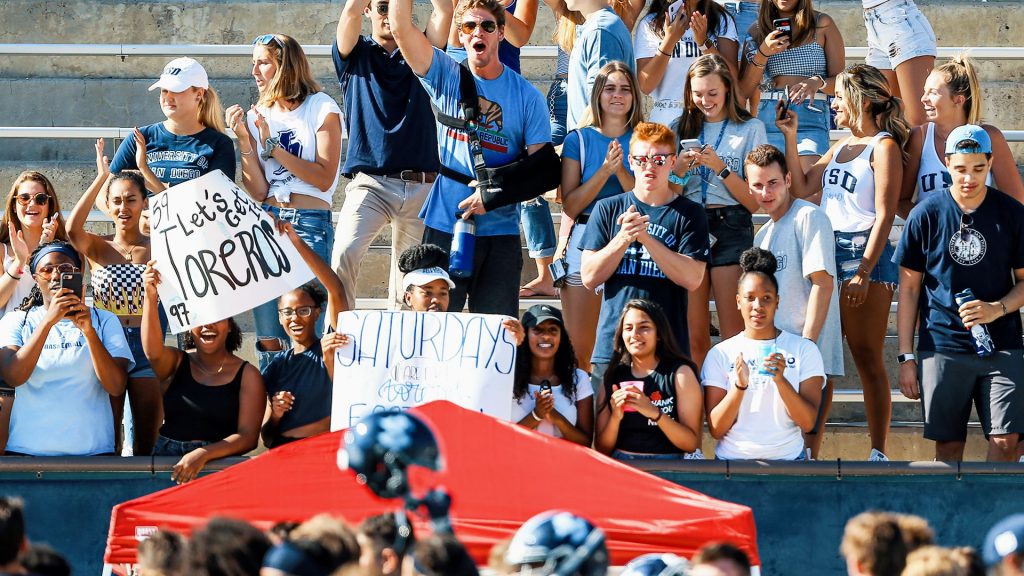 San Diego – The Toreros appeared to be headed toward a berth in the NCAA Tourney in 2019 until consecutive losses to Saint Mary's, Gonzaga, Loyola Marymount and Pacific in WCC play during the latter part of October derailed their chances.
They will enter the spring 2021 season seeking to build on a 12-5-1 overall record that included a 3-4-0 mark in conference play.
Head Coach Brian Quinn will enter his third season at the helm of the program with seven returning starters but with the tall task or replacing the firepower that All-American and WCC Co-Player of the Year forward Miguel Berry (17g, 8a) brought to the pitch during four very productive seasons. Other departures due to graduation include defensive midfielder Freddy Polzer (3g, 4a) who was a three-year starter and center back Henry Lander who was a two-time All-WCC Second Team selection and four-year starter.
Senior forward Alex Grieve who transfers in from Northern Kentucky where he netted 15 goals in 2019 could play a key role in filling the void that Berry's departure creates. Senior Ross Meldrum (2g, 4a) a 2019 All-WCC Second Team member and three-year starter, redshirt senior George West (1g, 2a) a two-year starter and junior Alex Churness (6g, 0a) are among a solid group of returning midfielders.
Seniors Aaron Frey (0g, 1a) and Aidan Marmion (1g, 2a) who are three-year starters and junior Till Stockman (0g, 1a) are among an experienced group of returning defenders. Redshirt senior Matt Wiher who has two-years of staring experience under his belt returns between the pipes.
San Diego, Portland and Pacific finished in the number four spot in the West Coast Conference standings in 2019 with identical 3-4-0 records in conference play. Saint Mary's and Loyola Marymount, the number one and two teams in 2019, will enter the 2021 spring season as the teams to beat in the WCC with San Diego among the teams with the potential, if they can replace the offensive punch that Berry provided, to move upward in the conference hierarchy.
---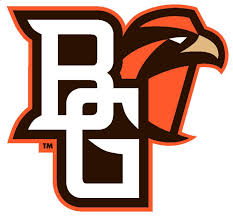 Bowling Green – The Falcons advanced to the final of the Mid-American Conference Tournament where they were edged by West Virginia 1-0. BGSU more than doubled their 2018 win total in 2019 with a 13-7-1 overall record and the program's first double-digit win total since 2014.
Head Coach Eric Nichols will seek to build on the success the program had in 2019 with seven starters slated to return for the spring 2021 season along with a promising recruiting class that includes transfers forward Roberto Fernandez Garrido from Milligan College and defender Jacob Erlandson from Huntington University who were NAIA All-Americans.
Departures on the defensive side of the ball, particularly in goal, can create challenges. The graduation of goalkeeper Anthony Mwembia perhaps the best goalkeeper in Bowling Green history is a perfect example. Mwembia was a multi-year All-MAC First Team selection, four-year starter, team captain, and 2019 United Soccer Coaches All-Region First-Team who leaves some big shoes to fill.
Coach Nichols is also faced with the challenge of filling the gap that exists due to the graduation of All-MAC Second Team members midfielder Charlie Maciejewski (1g, 4a) and forward Chris Brennan (4g, 4a), as well as defender Tom Wrobel who was a three-year starter.
Senior forward Chris Sullivan (7g, 9a), a 2019 All-MAC Second Team selection, who led the Falcons in goals last year returns to power the attack up-top. Senior Zach Buescher (0g, 1a), a 2019 All-MAC Second team selection, senior Vinny Worner (2g, 0a) and juniors Kale Nichols (3g, 3a) and Jensen Lukacsko (0g, 1a) return to provide a solid nucleus in the midfield.
Senior center back Achille Robin (5g, 4a) an All-MAC First Team selection and sophomore Michael Montemurri (2g, 1a) who were starters last year are among returning defenders.
Another winning season and a second straight trip to the MAC tournament title game with a different outcome will not be easy but it is not out of the question.
---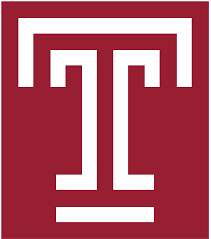 Temple – The Owls finished the 2019 season with an 8-8-2 overall record and a 3-3-2 mark in American Athletic Conference play. Count Temple among the teams that significantly improved as the 2019 season progressed with a five-game unbeaten streak in October that included wins over Memphis 2-1, USF 3-1, Louisville 2-1 and UConn 2-1. The Owls also took a step forward when they advanced to the semifinals of the AAC Tournament for the first time in program history.
Brian Rowland will enter his third season with a program that is still a work in progress but with a solid foundation in place that bodes well for continued improvement.
Losses due to graduation include 2019 All-AAC Second Team members goalkeeper Simon Lefebvre who had 1.16 goals against average and forward Lukas Fernandes (3g, 5a).
Sophomore forward Sean Karani (3g, 3a) is among returning players who Rowland will likely look to for offensive firepower. Junior Andres Charles-Barrera (0g, 1a), redshirt junior Paul Frendach junior Jalen Campbell (1g, 0a) and sophomore Lior Nesher are among returning linkmen.
The backline looks to be solid with seniors Pierre Cayet (3g, 1a) who was an All-AAC Second Team selection, Esteban Surez (2g, 2a), Mickael Borger (2g, 2a) and Brandon Johnson (1g, 0a) all slated to return.
A few tweaks and more seasoning in Rowland's system should result in continued improvement. SMU, UCF, and South Florida remain roadblocks for upward movement in the AAC but as the talent level and culture at Temple continue to improve the potential exists for that to change.
---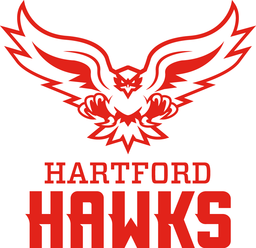 Hartford – The Hawks took a big step forward in 2019 increasing their win total by nine and advancing to the America East Conference championship contest where they were edged 1-0 by New Hampshire.
Hartford was predicted to finish last in the 2019 preseason conference poll following a 1-10-5 overall record and 1-5-1 mark in league play in 2018. Instead under the direction of head coach Tom Poitras they had a breakthrough season with a 12-5-4 overall record and 4-2-1 mark in conference play.
The Hawks will seek to build upon the success they enjoyed in 2019 but will have to do it without the services of goalkeeper Jimmy Slaton, midfielder Gael Kisombe and defender Aitor Elena (4g, 3a) who have graduated. All three were impact players. Slayton and Kisombe were 2019 All-America East Second Team selections and four-year starters. Elena was a three-year starter and key contributor on both sides of the ball.
New Hampshire and Vermont remain the teams to beat in the America East heading into the 2021 spring season but with eight starters returning ample talent remains on board for another banner season at Hartford.
Seniors Rasmus Karlsson (3g, 4a), a 2019 All-America East Second Team member, Jovante Etienne (1g, 3a) and Antoine Nyrik (3g, 2a) return up-top. Juniors Sergi Martinez (3g, 3a), Tomer Drimmer (2g, 4a) and Jordan Koduah (1g, 2a) and sophomore Addrian Knights-Browne who was a 2019 America East All-Freshman Team selection are among what looks to be a deep contingent of midfielders.
Senior Pablo Basarte and junior Nick Benjamin (3g, 2a) provide a solid nucleus upon which to reload the backline.
The Hawks could soar again the spring of 2021.
---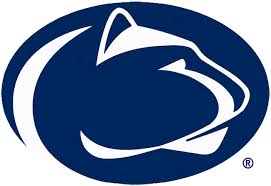 Penn State – There was a period of adjustment at Penn State when Jeff Cook took over the helm of the program but it didn't last long. Everything fell into place in 2019 for the Nittany Lions in Cooks second year at the helm of the program.
When Penn State resumes play Cook will be faced with the challenge of replacing the playmaking ability that 2019 All-American midfielder Aaron Molloy (9g, 6a) and forward Christian Sload (5g, 5a) who contributed three game-winning goals provided and the experience that back Will Campbell added on the defensive side of the ball.
Penn State improved from a 6-4-2 overall record and 3-3-2 mark in Big Ten play in 2018 to a 12-4-3 overall record with an impressive 6-1-1 mark in conference play in 2019. The Nittany Lions returned to the NCAA Tournament field in 2019 for the first time since 2014 and earned a national seed for the first time since 2010.
Penn State's emergence as a force in the Big Ten and on the national scene in 2019 was due in large part to the fact that they increased their productivity on the offensive side of the ball from a total of 18 goals in 2018 to 38 goals in 2019 while still playing solid team defense.
Molloy and Sload will be missed but with All-Big Ten First Team sophomore Liam Butts (9g, 1a) returning to power the attack up-top the offense has the potential to again be dynamic. A lot depends on whether or not another player or two emerges to add an additional dimension to the offense. All things considered; chances are pretty good that will happen.
Redshirt senior Pierre Reedy (0g, 4a), junior Seth Kuhn (1g, 5a) and sophomore Kyle May (2g, 0a) are among returning midfielders.
Redshirt Senior Brandon Hackenberg (1g, 0a), a 2019 All-Big Ten First Team selection, returns to anchor the backline along with redshirt sophomore Adam Laundree (0g, 1a) and sophomore Alex Stevenson (1g, 2a). Sophomore Kris Shakes who started ten contests last year with a 0.61 goals-against-average returns in goal.
The Nittany Lions were a tough, determined and together team in 2019 but they left a few opportunities on the table closing out the season with a 1-0 loss to Michigan in the semifinals of the Big Ten Tournament and 3-2 loss in overtime to Providence and early exit from the NCAA Tournament.
The Big Ten will again be very competitive from top to bottom with Indiana and Michigan among the conference frontrunners but if Penn State remains a hungry and determined team the potential clearly exists for the Nittany Lions to take another step forward and write a different ending to their season when they resume play.
---
Pictures from Temple, Butler and San Diego Athletics.