Ally Zazzara – Redshirt Sophomore – Goalkeeper – Tennessee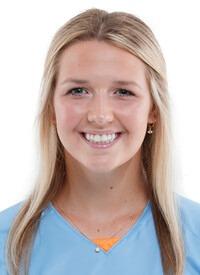 No player had more of an impact on the success that their team had in the first round of the NCAA Tournament than Tennessee netminder Ally Zazzara who had fifteen saves while anchoring a stout bend but don't break Lady Vol defense that shutout Xavier 1-0. Zazzara came through in the clutch making all the big stops that she needed to make to give Tennessee the opportunity to prevail in overtime where graduate student Sizzy Lawton scored the game winning goal for the Lady Vols.
A gusty team oriented effort led by Zazzara enables Tennessee to advance to the second round of the NCAA Tournament to face Nebraska on Friday.
---
Picture from Tennessee Athletics