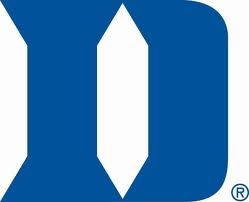 Duke has announed the addition of a four member recruiting class that consists to date of a highly regarded graduate student transfer and three true freshmen with resumes that include very competitve US Soccer Development Academy play.  The newcomers will join a Blue Devil team that returns a ton of talent including ten starters from a very productive 2018 team. As a result, Duke does not require a large recruiting class.  Graduate student transfer Sergi Nus, a two-time All-ACC selection at Virginia will arrive in Durham with the experience and skill needed to make an immediate impact on the defensive side of the ball for the Blue Devils. The three freshmen will add depth in 2019 while gaining the experience needed to fill the voids that will exist due to graduation in 2020.
---
---
Departures and Gaps –  Duke's 2018 roster included three seniors and two graduate students. Outside back Ciaran McKenna, a Third-Team All-ACC selection last year and a team captain, is the lone starter from the 2018 squad not slated to return in 2019. McKenna appeared in sixty-one games with thirty-seven career starts during his tenure in Durham. There will be no shortage of talent or experience nor huge gaps to plug heading into the 2019 season at Duke.
---
Opportunities for Improvement – Duke found the back of the net a total of thirty-three times last year.  However the inability to finish scoring opportunities in the attacking third hampered the Blue Devils at times in 2018 and prevented them from getting into a rhythm at times on the offensive side of the ball. The Blue Devils should enter the season with a top ten ranking but the bottom line is that improvement will be required on both sides of the ball in order for Duke to improve their win total, move upward in the ACC, and make a sustained run in the NCAA Tournament. Duke was outscored fourteen to three in their seven losses last year.  There are unanswered questions. Can Duke build upon the success they have achieved the past two season, will the sophomores get the bump in play that normally comes after a year of experience, and who will provide senior leadership?
---
Summary – Duke will enter the 2019 season with momentum and promise. John Kerr, a former All-American at Duke, is accomplishing what everyone thought he would when he became the Duke head coach. The Blue Devils were 13-4-3 in 2017 and 11-7-2 in 2018 against a very competitive slate of opponents. The Blue Devils are coming off two banner seasons during which they were awarded the number six seed in the NCAA Tournament which speaks well for the state of the program. However you have to go back to 2006 to find a season in which Duke advanced past the Sweet Sixteen in the NCAA Tournament.  An additional year of experience, continued improvement, and a recruiting class that includes a healthy Sergi Nus could change that in 2019.
---
Newcomers – 
Cameron Duke – Midfielder – Overland Park, Kansas – Played with Sporting Kansas City Academy.  Member of the U.S. U-18 National Team. Selected to the US Soccer Development Academy Best XI in 2017. Highly regarded recruit with plenty of top notch competitive experience which will facilitate his transition to collegiate soccer.
Cameron Kerr – Midfielder – Chapel Hill – Chapel Hill HIgh School – Played with NC Fusion Academy where he started five of eight games for the U-18-19 team. Started twenty-five games for the U16-17 NC Fusion Academy.  A playmaker who scored five goals and contributed twenty assists as a sophomore at Chapel Hill HIgh School.
Scotty Taylor – Forward – Millburn, New Jersey – Played for the New York Red Bulls Academy. Also played one season with North Carolina FC U14 team. Invited to the U16 U.S. National Team camp. Selected to the USSDA Eastern Region Bext XI team. A goal scorer. Started six of seven games for the Red Bulls U18-19 team and scored seven goals.  Scored twenty-three goals for the U16-17 Red Bulls team.
Sergi Nus – Defender – Barcelona, Spain – University of Virginia – Played at Virginia for three seasons. Graduate student transfer. Two-time All-ACC selection.  Third-team selection as a sophomore in 2016 and second-team selection as a junior in 2017. Two-time All-South Region selection. Missed 2018 season due to injury.  Scored nine goals at Virginia. Should make an immediate impact.
---
---