There is an inherent transition and learning curve when a new head coach takes over the reins of a program. There's optimism but when the level of competition is tough, a honeymoon period is almost always needed to reload.
---
---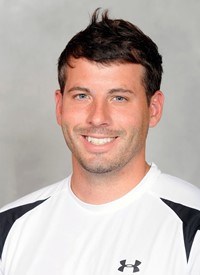 Brian Rowland – Temple – Rowland replaced David McWilliams who had been the head coach at Temple for eighteen seasons. Rowland inherited a team that returned four starters from the 2017 squad that was 9-8-1 with a 4-3-0 mark in American Athletic Conference competition. Temple won ten or more contests seven times under McWilliams but the Owls were never able to secure a berth in the NCAA Tournament.
Rowland's resume includes eight seasons as an assistant coach at Maryland under the direction of Sasho Cirovski. He played college soccer for UMBC where he was a four-year starter in goal and an All-America selection in 2001.
There is a good chance that the experience that Rowland gained in recruiting elite level talent at Maryland will enable him to recruit at a program changing rate at Temple. However, it may take a couple of recruiting cycles to bring on board the talent and depth needed for the Owls to move upward in the American Athletic Conference and to earn a berth in the NCAA Tournament.
Rowland's transition season began with the addition of a large nineteen-member recruitng class and the challenge of integrating the newcomers in with returning players. Forward Lukas Fernandes and defender Nick Sarver are among the returning players who are setting the pace. Goalkeeper Simon Lefebvre, backs Akeem Prawl and Pierre Cayet, forward Elias Hellgren Villegas and midfielder Jalen Campbell are among the newcomers who are making an impact.
Temple is currently 4-8-4 with a 1-3-1 mark in conference play. The Owls have played everyone close as reflected in the fact that seven of their contests have gone into overtime and they have not lost a match to date by more than a singe goal. Inconsistency and the lack of big play ability have impacted the Owls win-loss record this year but the fact that Temple was able to gut out 1-0 wins over very good Old Dominion and UCF teams is a sign that good things are happening.
---
---
Andreas Lindberg – Seton Hall – Lindberg became the head coach at Seton Hall after nine years as the head coach at Division II LIU-Post where he had a .766 winning percentage. Seton Hall hopes that he can transfer the success he had at LIU-Post to the Big East. They wanted a proven builder and that's what they got in Lindberg .
Lindberg replaced Gerson Echeverry who had served as the head coach at Seton Hall for six seasons. Lindberg took over the reins of a program that was 6-10-1 overall last year with a 3-6-0 mark in Big East Conference action.
Lindberg began his tenure at the Hall by bringing on board a supersized recruiting class that consists of twenty newcomers. Eight of the newcomers are transfers including four from LIU-Post. Team chemistry is always a potential concern when so many newcomers are merged in with returning players. The addition of transfers often jump starts a program but if the use of a lot of transfers does not work the rebuilding process can take twice as long.
The Pirates are currently 5-5-2 overall with a 1-4-1 mark in Big East Conference play.
Redshirt junior midfielder Alex Pozesky and graduate student back Nick Najera are among the returning players who have added stability. Carlton McKenzie, a transfer from Tyler Junior College, and true freshman CJ Tibbling who hails from Sweden have added punch to the Pirate attack up-top. Senior midfielder Nico Anderson who is a transfer from LIU Post has provided playmaking ability in the midfield. Sophomore goalkeeper Andreas Nota who is a transfer from Campbellsville University is among the newcomers who have been a key part of the defense.
Defense has been Seton Hall's calling card to date. The Pirates have allowed a total of only ten goals in eleven contests. Only once have they allowed an opponent to score more than a single goal.
Turning a program around quickly in the Big East Conference is not going to be easy. Seton Hall remains in the cellar of the Big East race. However, Lindberg has fielded a competitive side that has not been an easy out for anyone. Offensive productivity is the area for which the greatest opportunity for improvement exists. The Seton Hall faithful who want to see a lot of Pirate goals may have to wait a little while. Look for Lindberg to address that aspect of the game sooner rather than later.
---
Terry Boss – Oregon State – Boss became the boss at Oregon State this year replacing Steve Simmons who was the head coach at Oregon State for nine seasons. Under Simmons, the Beavers had an overall record of 67-82-15 and secured a berth in the NCAA Tournament in 2014.
Boss returns to his home state of Oregon after serving as an assistant coach at Tulsa in 2012, an assistant coach at Oregon State in 2013 under Simmons, and most recently as an assistant coach at the University of Virginia from 2014 through 2017 under George Gelnovatch. Boss played college soccer at Tulsa where he was a highly regarded goalkeeper.
Boss, who is frequently described by those who know him as having a tireless work ethic, has done a good job to date of building a winning culture at Oregon State. He inherited a team that included six starters from the 2017 squad and supplemented it with a talented but huge twenty-one member recruiting class that included players from seven different countries. Boss' transition challenges clearly included successfully merging the newcomers in with returning players.
Boss has exceeded expectatioins so far with an 8-4-3 overall record that includes a 4-2-1 mark in Pac-12 play with signature wins over Washington and Stanford. The eight wins to date exceed Oregon States win total of seven from 2017.
Seniors forward Don Tchilao and midfielder Hasani Dotson are among the returning players who are having a banner season. Freshmen forward Gloire Amanda and goalkeeper Adrian Fernandez are among several newcomers who are making an impact that bodes well for the future.
The margin for error for Oregon State is slim but what Boss and the Beavers have accomplished to date shouldn't be taken lightly. There is a definite sense that Oregon State is headed in the right direction.
---
---
Brian Maisonneuve – Ohio State – Maisonneuve assumed the head coaching job at Ohio State when veteran Buckeye head coach John Bluem retired in April after twenty-one years at the helm of the program. Maisonneuve was an assistant coach at Louiville for two seasons and the associate head coach at his alma mater Indiana for nine seasons.
He inherited a program that returned six starters from the 2017 Buckeye team that was 8-10-1 overall with a 3-5-0 mark in Big Ten play.
Ohio State is 1-12-2 with a 0-5-1 mark in conference play with contests remaining against Indiana in Columbus and Wisconsion in Madison. The Buckeyes have continuted to battle but the fact that they have only scored a total of only seven goals while allowing thirty in their fifteen contests to date pretty much speaks for itself. Maisonneuve, the 1994 Hermann Trophy winner, is a competitor who knows what it takes to win at the highest level. It will be interesting to see what Ohio State will do in year two of the Maisonneuve era.
---
---
Mark Plotkin – DePaul – Plotkin, who played at DePaul from 2006 through 2009, returned as the Blue Demons head coach after serving as an assitant coach at Colgate from 2014 through 2017 and as an assitant coach at DePaul in 2012 and 2013. Plotkin replaced Craig Blazer who had been the head coach for seventeen seasons.
Plotkin inherited a team that was picked to finish in the number ten spot in the ten team Big East Conference in the Coaches Preseason Poll. He began his transition season with the addition of twelve newcomers that included three transfers.
Plotkin is committed to turning things around at DePaul but has a step hill to climb. The experience he gained as an assistant coach under Erik Ronning at Colgate could provide a good roadmap to follow.
DePaul is currently 4-7-3 with a 1-3-2 mark in conference play. The Blue Demons have shown some grit at times by battling back when down a goal as they did in ties with Seton Hall and Northwestern. DePaul has played well on the defensive side of the ball which has enabled them to play just about everyone close but their margin for error or letdowns remains very small.
Look for Plotkin to continue to seek to build a culture that embraces the mental and physical toughness needed to put together a full ninty minutes of play.
---
---
Brian Gill – Pennsylvania – Gill took over the reigns of the progam from Rudy Fuller who was named Senior Associate AD at Penn after serving as the Quaker head coach for twenty seasons. Under Fuller, Penn won three Ivy League titles and appeared in the NCAA Tournament four times.
The transition from Fuller to Gill was about as smooth as they go since Gill served as an assistant coach under Fuller last year. Prior to that Gill served as an assistant coach at Georgetown for seven seasons under Brian Wiese. Gill is considered by many to be among the top recruiters in the country. Time will tell if he can translate the success that he had in that regard at Georgetown to Penn.
Gill began the season with nine returning starters including midfielder Joe Swenson, forward Jake Kohlbrenner, and defender Alex Touche who were 2017 All-Ivy Second Team selections. He also added a ten member recruiting class.
The Quakers are 2-4-6 with a 0-3-1 mark in Ivy League play. During twelve contests they have allowed a total of only eleven goals but have only managed to score a total of six. It is a given that Gill will need to develop Penn's offensive productivity in order for the Quakers to up their win total and move out of the cellar of the Ivy League standings. Look for doing that to be at the top of his recruiting wish list for next year.
For now the Quakers have a razor thin margin for error. Nonetheless, their tenacity on the defensive side of the ball makes them a challenging opponent.
---
---