Kyle Linhares – Senior – Midfielder – Georgetown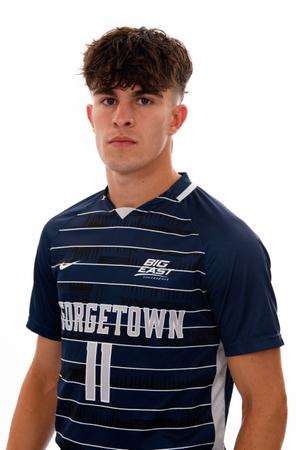 Linhares was the catalyst in Georgetown's 4-1 win over a very good Pittsburgh team. He sent a one-timer into the net to get the Hoyas on the board and made a nice move to create the space he needed to place a shot inside the far post to net their third goal of the evening. He also contributed the assist on junior midfielder Joe Bucks goal. The Hoyas show a lot of grit and determination as they bounce back from a loss on the road to Stanford to improve to 2-1-0.
Georgetown hosts Fordham on Monday at 11 a.m. and travels to College Park to face Maryland on Friday.
---
Picture from Georgetown Athletics