Gloire Amanda – Junior – Forward – Edmonton, Alberta – Oregon State
Amanda has been sensational for the Beavers and is arguably the most dominant individual player in the Pac-12. The Canadian is having a breakout season in 2021. After having scored just two goals in 2019, Amanda has found the back of the net 13 times for the Beavers with one game remaining in Pac-12 regular season play which has helped Oregon State to a current national ranking of 22. Should Oregon State make it into the NCAA Tournament, Amanda will be a big reason why the Beavers have an outside shot at the NCAA trophy.
Season Stats: 13 goals, 7 assists, 33 points, 4 game winners
---
Zach Ryan – Redshirt Junior – Forward – Chatham, New Jersey – Stanford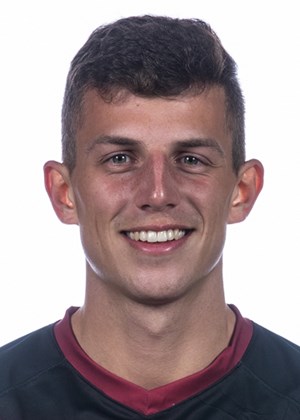 The Cardinal are looking to reclaim the Pac-12 regular season title and at the heart of that title challenge is redshirt junior captain Zach Ryan. The forward from New Jersey is having an All-American campaign in 2021. What hasn't been a surprise is Ryan's impact in the Cardinal offense. Ryan leads the team in goals (9) and overall points (21). He will lead Stanford into the final day of the regular season in a clash for the Pac-12 championship against another potential Player of the Year candidate Dylan Teves and the Washington Huskies.
Season Stats: 9 goals, 3 assists, 21 points, 3 game winners
---
Dylan Teves – Junior – Midfielder – Kailua, Hawaii – Washington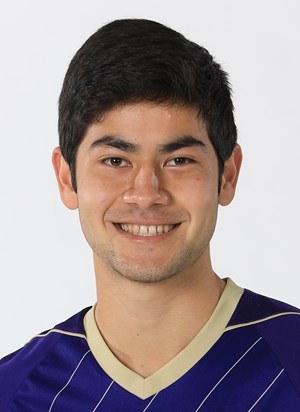 With flair, skill, and a gem of a right foot, the Washington midfielder has been magnificent for Jamie Clarks' side this campaign. The Husky forward has consistently been one of the best players in the Pac-12 over the course of the season and he has the numbers to back it up. Teves' seven goals and five assists have greatly helped Washington in their quest to retain the PAC-12 championship. Teves' contribution to Washington goes beyond his stats. Whether it's defending from the front or linking up the play in the middle of the park, he sets the tempo for the Huskies. Teves will look to cap his incredible 2021 season by leading the Huskies to the Pac-12 title against Stanford on Saturday at 3 PT.
Season Stats: 7 goals, 5 assists, 19 points, 4 game winners
---
Mouhameth Thiam – Sophomore – Midfielder – Dakar, Senegal – Oregon State
A long shot but worthy contender for the prize is Oregon State sophomore midfielder Thiam. The Senegalese international has been marvelous for the Beavers this season. Thiam possesses smooth dribbling ability, strength on the ball, and incredible composure. Thiam has found the net three times during the spring season. On top of this, the Beaver midfielder has notched six assists and is among the most fouled players in the Pac-12 reflecting just how difficult it is for opposing sides to get him off the ball. Thiam plays with a maturity that allows him to pull the strings in the midfield for Coach Terry's Boss's team.
Season Stats: 3 goals, 6 assists, 12 points, 1 game-winner
Player pictures from Oregon State, Stanford, and Washington Athletics
---
Dela Agbotse is a contributing writer for College Soccer News. He can be reached at dela.agbotse11@gmail.com