Onyi Echegini – Senior – Midfielder – Florida State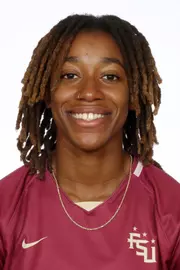 Echegini was a factor in two big ACC wins for the Seminoles. She scored what proved to be the game-wining goal in Florida State's 3-2 come from behind win over nationally ranked Pittsburgh. She also converted a header served in by Beata Olsson and placed a shot into the back of the frame from just beyond the 18-yard box in FSU's subsequent 4-0 win over Duke in Durham.
Echegini's performance during the week and through out the season has exemplified the old adage that big time players make big time plays in big time games. She now has eleven goals and three assists on the season.
Florida State is 13-0-1 overall with an 8-0-1 mark in ACC play. The Seminoles close out regular season play when they host North Carolina State on Thursday.
---
Picture from Florida State Athletics