A look at the former college soccer players on the USMNT Gold Cup Roster under head coach gregg berhalter. By Brian Ludden.
---
Goalkeepers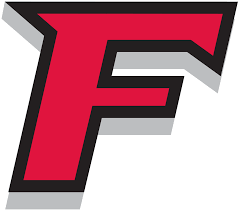 Matt Turner – Fairfield (2012 – 2015) – Not many players have had a quicker rise to prominence than former Fairfield Stags keeper Matt Turner. Turner was a very key part in the New England Revolution's run in the MLS Cup Playoffs in 2020. He has solidified himself as one of the top keepers in MLS, and could possibly see himself make a move across the pond to a European team.
His successful 2020 season got the attention of USMNT manager Gregg Berhalter, as Turner earned his first cap in January of 2021 in a friendly vs. Trinidad & Tobago. Turner heads into the Gold Cup as the assumed number one keeper, thanks to his impressive shot stopping abilities and the ways that he can bail out his defense when they make a mistake. This will be a very important tournament for Turner, as he will look to challenge Zack Steffen and Ethan Horvath ahead of the World Cup qualifiers.
---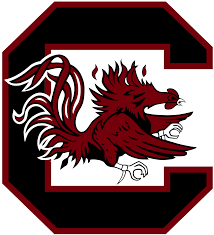 Brad Guzan – South Carolina (2003-2004) – The most capped player on the squad got his start at the University of South Carolina, where he made 38 appearances across two seasons. After playing for Chivas USA, then making 171 appearances for Premier League side Aston Villa, and then short spells with Hull City and Middlesborough, Guzan returned to the states in 2017, when he signed for Atlanta United. Guzan has made 137 appearances for Atlanta, and is one of the most experienced keepers in the league.
Guzan made his senior team debut for the USA on February 18, 2006, in a 4-0 win vs. Guatemala. He has spent much of his career as a backup to Tim Howard, but Guzan has made 64 appearances for the United States, from World Cup qualifying to friendlies to the Confederations Cup. While he may not end up starting the first match vs. Haiti, Guzan could end up making an appearance in the Gold Cup, but if not, he will still be able to help teach younger keeper Matt Turner.
---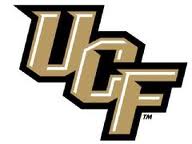 Sean Johnson – UCF (2007-2008) – Former UCF Knights keeper Sean Johnson has made a name for himself in MLS, as he has made 310 MLS appearances in his 12 seasons. After being drafted in the fourth round of the 2010 MLS SuperDraft by the Chicago Fire, he made his professional debut on August 1, 2010.
After being traded to Atlanta United, he was almost immediately traded to New York City FC, where he led them to the MLS Cup playoffs for four straight seasons.
Johnson was eligible to represent either the United States or Jamaica, and despite trying out for multiple Jamaican youth teams, he ended up choosing the USA. After playing for the under-20 and under-23 teams, Johnson made his senior team debut on January22, 2011 in a friendly vs. Chile. In total, he has made nine appearances for the United States. However, it seems unlikely that Johnson will be the first-choice keeper here in the Gold Cup, but he will surely compete for the job and hope that he does enough in training to take over the number one spot for this tournament.
---
Defenders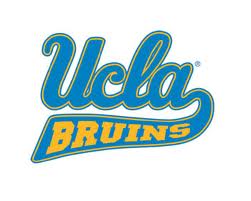 Reggie Cannon – UCLA – (2016) – After playing a season at UCLA, Cannon signed a homegrown contract with FC Dallas. Cannon played in parts of four seasons with FC Dallas, and his skills were noticed by teams in Europe, specifically Portuguese side Boavista. Cannon made the move shortly before the 2020-21 Primera Liga season began.
Cannon made his debut in 2018, and scored his first international goal in a friendly vs. Costa Rica in June. Cannon enters the Gold Cup as one of the few players not playing in MLS. He also enters as the most capped defender, with 18 senior team appearances. In a mostly inexperienced back line (in terms of senior team appearances), Cannon will provide much needed leadership and national team experience, despite only being 23 years old.
---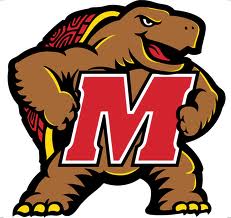 Donovan Pines – Maryland (2016-2018) – The former Maryland Terrapins men's soccer player has spent a lot of time in the Maryland and D.C. area, playing in DC United's academy, before playing for the Terrapins, and then signing a homegrown contract with DC. Pines has also spent time on loan at Loudoun United, but has made 32 appearances for DC United, scoring three times.
For the international team, however, Pines has yet to make an appearance for the senior team. He has made two appearances for the Under-23 team, in two friendlies vs. Egypt and the Netherlands. While Pines may not be able to make an appearance in this tournament, he should be able to gain some valuable training experience and witness the type of competition that CONCACAF can offer.
---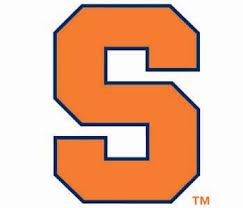 Miles Robinson – Syracuse (2015-2016) – Another player that utilized college soccer as a pathway to MLS is former Syracuse defender Miles Robinson.  After signing a Generation Adidas contract, he was selected 2nd overall by Atlanta United, before joining Charleston Battery of the USL Championship on loan.  But in three seasons playing with Atlanta's first team, he has made 77 appearances.
Robinson's play earned him his first cap on September 6, 2019, when he entered as a sub for Walker Zimmerman in a friendly vs. Mexico. He scored his first goal for the United States in January of 2021 in a 7-0 rout of Trinidad & Tobago. Robinson will likely have his chances to make an impact for the USA, whether it's from set pieces on offense or defending alongside Walker Zimmerman or whoever else might be playing along the back.
---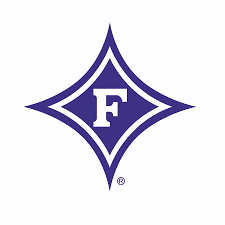 Walker Zimmerman – Furman (2011-2012) – The nine year MLS veteran who got his start at Furman University was one of the players that many fans expected to see when the final roster was announced. After being selected 7th overall in the 201 MLS SuperDraft by FC Dallas, he spent five years with the Texas club, before joining LAFC, and then Nashville SC, where he scored the first goal in Nashville's MLS history. Zimmerman's efforts didn't go unnoticed, as he was named MLS Defender of the Year in 2020.
For the national team, Zimmerman made his senior team debut on February 3, 2017, and has gone on to make a total of 14 appearances for the Stars and Stripes. Zimmerman will bring some much-needed experience to this young team, and will likely be anchoring the back line, and also be a threat to score on set pieces.
---
Midfielders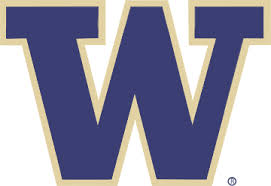 Christian Roldan – Washington (2013-2014) – After playing two seasons for the Washington Huskies, Christian Roldan was selected 16th overall by the Seattle Sounders in the 2015 MLS SuperDraft. He has stayed in Seattle since then making 224 appearances across 7 seasons, scoring 26 goals.
Roldan was eligible to represent the United States, El Salvador, or Guatemala, but he chose the USA. He made his senior team debut in the 2017 Gold Cup vs. Martinique, and has totaled 20 appearances for the United States. He is another player who could be fighting for a spot in the World Cup qualifiers, and the Gold Cup is a great chance for him to prove his worth, as he also looks to score his first national team goal.
---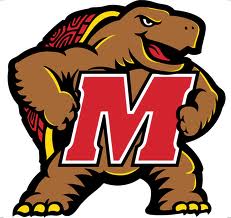 Eryk Williamson – Maryland (2015-2017) – The midfielder from Alexandria, Virginia played three years of college soccer at Maryland, where he scored 14 goals for the Terrapins. Following his collegiate career, Williamson was traded from DC United to Portland Timbers. Williamson was linked with a move to Schalke 04 in Germany, but the move never went through. He has made 50 appearances across all competitions for Portland's first team, scoring four goals.
On the international stage, Williamson has made several appearances for various youth teams, but has yet to earn a cap for the senior team. Williamson will hope to earn his first cap here in this tournament, and look to impress manager Gregg Berhalter.
---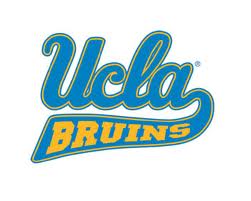 Jackson Yueill – UCLA (2015-2016) – After playing two seasons in college, former UCLA Bruin Jackson Yueill was selected 6th overall in the 2017 MLS SuperDraft by the San Jose Earthquakes. He has since made a total of 108 appearances across all competitions, scoring seven goals.
Despite facing criticism by USMNT fans, Yueill will likely be Berhalter's top choice for a defensive/holding mid, as he also filled in for Tyler Adams in the CONCACAF Nations League this past June. Yueill has earned 12 senior team caps, and figures to be an instrumental part of the United States midfield.
---
Forwards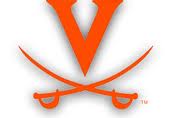 Daryl Dike – Virginia (2018-2019) – Another player who has had a rapid rise in his soccer career is Orlando City striker Daryl Dike. After playing two seasons at the University of Virginia where he scored 15 goals, Dike was selected 5th overall by Orlando City SC in the 2020 MLS SuperDraft. Dike impressed in his first season in MLS, where he also got the attention of European teams, especially Barnsley, where he went on loan for the end of the 2020-21 EFL Championship season. Dike's successful loan spell got the attention of Premier League teams, and one team reportedly made an offer for him.
Dike made his debut for the United States in their friendly against Trinidad & Tobago back in January, and then scored his first goal for the national team on June 9 in a friendly vs. Costa Rica. He will likely be one of the first names down on the starting 11, thanks to his ability to create scoring chances for himself and put the ball in the back of the net.
---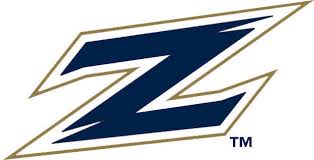 Johnathan Lewis – Akron (2016) – After one season with the Akron Zips where he was named MAC Freshman of the Year, Lewis was selected 3rd overall by New York City FC in the 2017 MLS SuperDraft. Lewis made 34 total appearances with NYCFC (and five on loan at Louisville City), before he was traded to the Colorado Rapids. Since then, he has made 42 appearances for Colorado, scoring 11 goals.
His senior team debut for the USMNT came in January 2019 in a friendly vs. Panama. He then scored his first two goals for the United States in the January friendly vs. Trinidad & Tobago. Lewis will likely be a little lower on the pecking order, but he may get his chance and will hope to make the most of it.
---
Gyasi Zardes – Cal State Bakersfield (2009-2012) – After four very successful seasons with Cal State Bakersfield, Zardes signed a homegrown contract with LA Galaxy.  Across five seasons, he made 154 total appearances, scoring 40 goals in all competitions.  He then joined Columbus Crew ahead of the 2018 season, and has also found more success with Columbus, where he has since made 103 appearances, with 54 total goals.
His national team debut came on January 28, 2015 in a match vs. Chile. A few months later in June, Zardes scored his first goal for the United States in a friendly vs. the Netherlands. In total, Zardes has scored 12 goals in 56 international matches, including his infamous "face goal" vs. Guyana in the 2019 Gold Cup. Given his national team experience and goal-scoring history, Zardes should be an important piece for the United States, whether it's as a starter or as a substitute coming off of the bench.
---
Brian Ludden is a contributing writer for College Soccer News.