---
#1. Florida State 1-0-1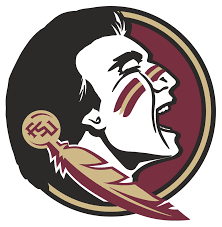 On the season's opening night, the top ranked and defending national champion Florida State Seminoles made the trip up to Columbia under new head coach Brian Pensky to take on #12 South Carolina.  The Seminoles outshot South Carolina 18-7 and had 71% possession, but couldn't find the back of the net, as the two teams played out a goalless draw. 
Florida State was able to get their first win of the season on Sunday afternoon, as they defeated Georgia in Athens by a score of 3-1.  Seniors Onyi Echegini and Jenna Nighswonger scored early for the Seminoles, and Emma Bissell added a goal in the 34th minute.  As one of the favorites to win the national title,
Florida State will continue their season on Thursday when they host Auburn.
#2 BYU – 1-0-0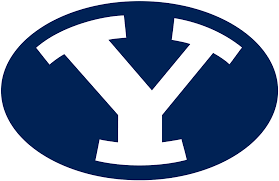 After losing to the aforementioned Seminoles in last season's title game, BYU began their 2022 season away at Cal State Fullerton. BYU outshot Fullerton 14-2 in the first half, but the score remained 0-0 at halftime.  BYU found a breakthrough in the 61st minute though, as junior Bella Folino flicked a header past keeper Mia Ranson to score the game's only goal and give the Cougars a 1-0 win to start the season. 
BYU did not play on Sunday.  Next up for the Cougars is a trip to Columbus, where they will face Ohio State on Friday.
#3 Rutgers – 2-0-0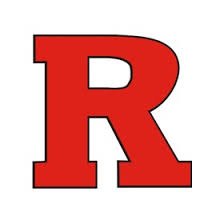 Despite losing some of their top scorers from 2021, Rutgers began their season with a trip out west against defending Mountain West Conference champion New Mexico as part of the Lobo Invitational. It wasn't necessarily a dominating performance in terms of stats like Florida State and BYU had, but that didn't matter, as Allison Lowrey's first half goal was all that Rutgers needed to get the win. 
On Sunday, Rutgers took on UNLV in their second game of the Lobo Invitational.  It was a better game on the attacking side for Rutgers, as they put up five goals to win 5-1.  Gia Girman got the scoring started for Rutgers in the second minute, followed by goals from Sara Brocious (19'), Sam Kroeger (26'), and Allison Lowrey (31').  Hailey Gutowski capped off the scoring for Rutgers with a goal in the 80th minute. 
Up next for the Scarlet Knights is a trip to Rhode Island to take on Providence on Thursday evening.
#4 Duke – 2-0-0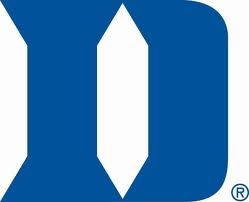 After falling in the quarterfinals last season to the eventual champions Florida State, Duke began their 2022 campaign away against East Carolina.  Duke outshot East Carolina 16-1, but an early goal from senior midfielder Sophie Jones (6') was all that Duke needed to defeat East Carolina. 
A Sunday evening matchup against in-state opponent UNC Greensboro was up next for Duke, and midfielder Maggie Graham opened the scoring in the fifth minute for the Blue Devils.  Forward Maddy Gilhool equalized for the UNCG in the 35th minute, but senior midfielder Julia Burnell scored her first career goal with just one second remaining in the first half to regain the lead for Duke.  In the 70th minute, Maggie Graham scored her second of the match to seal the win for Duke. 
Next for the Blue Devils is a matchup away to Tennessee on Thursday night.
#5 TCU – 1-0-1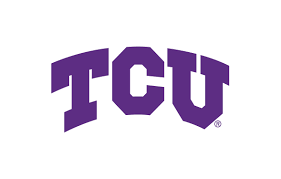 After recording a program best 19 wins in 2021, TCU faced off against Wisconsin to kick off their 2022 season.  TCU registered 14 shots (3 on target) and Wisconsin had 11 shots (4 on target), but neither side was able to score, as the game ended in a 0-0 draw. 
It was a more favorable result for the Horned Frogs on Sunday afternoon, as they defeated Minnesota 2-1.  But they had to do it the hard way, as they went down 1-0 in the 48th minute as Minnesota's McKenna Buisman gave the Golden Gophers the lead.  In the 85th-minute, Seven Castain scored an equalizer for TCU, and less than two minutes later, Megan Reilly was able to turn home a loose ball to give TCU the win. 
TCU will now look forward to Thursday night, where they host #6 Santa Clara.
#6 Santa Clara – 1-1-0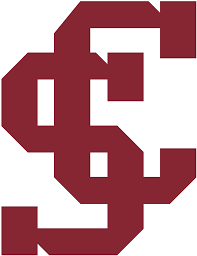 After a championship in the 2020-21 season and then a return to the College Cup in the fall of 2021, Santa Clara started their season with a matchup against San Jose State.  Santa Clara outshot San Jose State 17-4 (7-1 on target), and senior Izzy D'Aquila scored the game's only goal in the 66th minute, giving the Broncos a 1-0 win. 
Santa Clara welcomed UC Davis to Stevens Stadium on Sunday afternoon, hoping for another win.  The Broncos again dominated their opponent on the offensive end, outshooting UC Davis 20-3, including 8-0 in shots on target.  However, UC Davis didn't need a shot on goal to win, as a 66th-minute own goal was all that the visitors needed, as they held on for the 1-0 upset win. 
Santa Clara will look to rebound on Thursday night against the previously mentioned TCU.
#7 Virginia – 2-0-0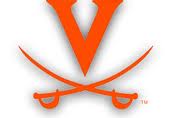 As one of the top teams in the always-powerful ACC, Virginia got a good start to their season with a comfortable 3-1 win over George Mason.  Alexa Spaanstra got the scoring started for Virginia, as she scored in the 38th minute.  George Mason wasn't able to do much offensively, as they failed to record a shot in the first half.  Rebecca Jarrett doubled Virginia's lead in the 57th minute, before Josie Stockett got a goal back for George Mason in the 72nd minute.  However, Maya Carter was able to seal the win for Virginia with a goal in the 86th minute. 
The goals kept flowing in on Sunday, as Virginia defeated Loyola (MD) by a score of 6-0.  Sarah Brunner led the way for Virginia with a brace, while Alexa Spaanstra, Rebecca Jarrett, Jill Flammia, and Emma Dawson each added a goal.
Next up for Virginia is a trip to #17 Georgetown on Thursday.
#8 Arkansas – 0-1-0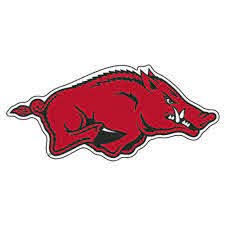 After making it to the quarterfinals of the NCAA Tournament last season, Arkansas will hope to make another run this season and compete for a SEC title.  However, the Razorbacks didn't get the start they wanted, as they fell 1-0 to St. Louis.  Emily Gaebe scored the game's lone goal in the 34th minute, as Arkansas was unable to deal with a ball into the area, and Gaebe was able to force the ball over the line.  Arkansas generated 10 shots in the second half, but couldn't get past Saint Louis keeper Emily Puricelli, and the Billikens held on for the upset win. 
The Razorbacks were scheduled to play DePaul on Sunday, but the game was canceled due to Covid-related issues in the DePaul team. 
Arkansas will look to rebound on Thursday, where they will face Oklahoma.
#9 Michigan – 1-1-0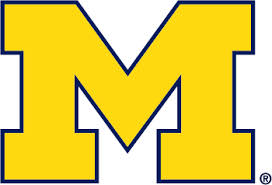 Last season's Big Ten champions began their season with a test against #19 Washington State.  Sammi Woods opened the scoring for Michigan, as she found the back of the net in the 11th minute. Ten minutes later, Sarah Bridenstine, who assisted the first goal, doubled Michigan's lead with a goal of her own.  Margie Detrizio halved the deficit in the 56th minute, but it wasn't enough, as Michigan held on to get a 2-1 win. 
Sunday, however, was a completely different story for the Wolverines.  They welcomed Butler to the U-M Soccer Stadium hoping for another win, but Katie Soderstrom, a College Soccer News Preseason All-America Third Team selection, scored in the 64th minute, and Michigan could not find a goal, as Butler went home with a 1-0 upset win. 
Michigan will look to rebound on Thursday, where they will take on Boston College.
#10 Tennessee – 0-1-1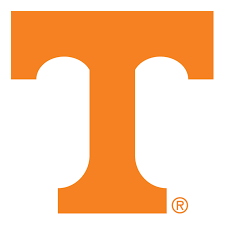 After winning the SEC Tournament title last season, Tennessee began their season under new head coach Joe Kirt with a tough test in Chapel Hill against #13 North Carolina.  However, it wasn't a good night for the Lady Vols, as they suffered a tough 3-0 defeat.  Aleigh Gambone scored in the first half for North Carolina, before Tori Hansen (66') and Avery Patterson (78') capped off a great performance from the Tar Heels. 
Tennessee was hoping to right the ship on Sunday afternoon, as they played host to #24 SMU.  Despite Tennessee's 13 first-half shots, it was the visitors who went up 1-0 in the 41st minute, as Peyton Annen gave SMU the lead going into halftime.  Junior forward Jaida Thomas, a College Soccer News Preseason Second Team All-American selection, was able to salvage a draw for Tennessee, as she pounced on a loose ball to give the Lady Vols an equalizer. 
It won't get any easier for the Vols, as their next matchup will be against #4 Duke on Thursday.
---
Picture from Duke Athletics
Brian Ludden is a contributing writer for College Soccer News. He can be reached at collegesoccernews@yahoo.com.