Successful teams are talented for sure but it takes more than pure talent to win on a consistent basis. Programs with a winning culture always have a player or two that serve as the "glue" that holds everything together. These team-oriented players are not only talented but they have the heart of a champion. They motivate others, add cohesiveness, respond well to challenges, and have the unique ability to take a team to a much higher level. College Soccer News identifies ten women's college soccer players who fit that mold.
---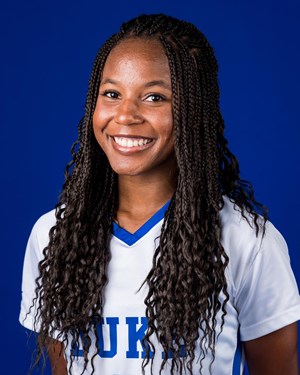 Taylor Mitchell – Senior – Defender – Duke – Tarzana, California – Mitchell has been a special player and consistent starter since arriving in Durham as a freshman in 2017. She stated, "Freshman year, I came into each game hoping I didn't mess up. But in my sophomore, junior and senior years, I come on the field thinking, "What can I do to make a difference in the game?" Mitchell added, "I feel like mindset is everything in terms of bettering my play." Mitchell has been a role model to others. She is a team builder and leader with a work ethic and focus that are second to none.
---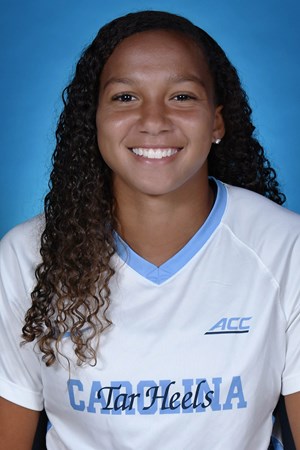 Rachel Jones – Junior – Forward – North Carolina – Lawrenceville, Georgia – Combine a ton of talent, an awesome work rate, leadership ability, and a lot of determination and you have a unique player like Jones who is an impact player on both sides of the ball on multiple levels for the Tar Heels. Jones brings that something extra to the pitch, in addition to the level of her play, that makes her a key ingredient for a UNC program that has a storied tradition of success under head coach Anson Dorrance.
---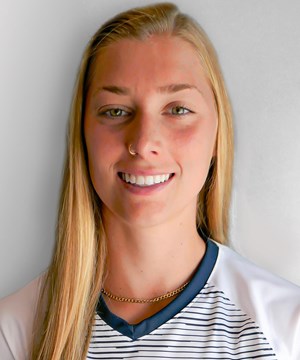 Jordan Brewster – Junior – Defender – West Virginia – North Canton, Ohio – Jordan was named the Big 12 Defensive Player of the Year but the impact that she has goes way beyond her skill on the pitch. Brewster's work rate, composure, and focus take her game and the Mountaineers to a higher level. She is a tough center back with a ton of style and an edge to her game that adds to her effectiveness. Brewster is a leader and pace setter in the back with the resilience, grit and composure under pressure that adds a lot of stability.
---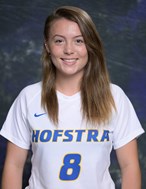 Miri Taylor – Junior – Forward – Hofstra – Gillingham, England – Taylor is among several very talented players at Hofstra but the value that she adds goes way beyond her technical ability. She is a gutsy playmaker with the unique ability to come up with the big play in the clutch when needed to prevail in the close contests. Taylor is a pace setter and hard worker who adds to the value and productivity of her teammates. Her enthusiasm and the intensity that she adds is contagious and very conducive to a winning culture and work rate.
---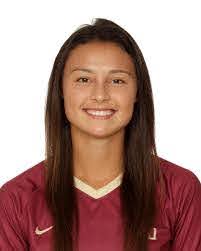 Clara Robbins – Redshirt Senior – Midfielder – Florida State – Stafford, Virginia – Robbins is a talented player who leads by example. She is a team-oriented player who works hard on both sides of the ball and plays with a level of intensity that garners the respect of her teammates. Robbins has big play ability while also providing a steady presence on the field of play. She is a strong-willed individual who performs well under pressure and instills confidence and cohesiveness. Robbins is among the reasons why Mark Krikorian's Seminoles were 11-0-0 during the 2020 Fall Season.
---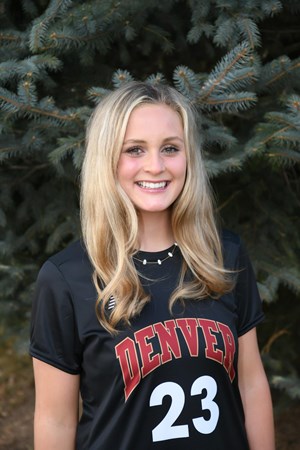 Anna Schrader – Junior – Defender – Denver – Dallas, Texas – If you are looking for a difference maker and key contributor on a team then look no further than Schrader. While her playing time has been limited the value that she adds is not. Her actions and attitude have been an essential ingredient at Denver and contributed to the maintenance of a positive environment particularly during the challenging conditions created due to the pandemic. Team players like Schrader serve as both the pulse and the backbone of their teams and are a crucial part of a healthy environment for younger players.  
---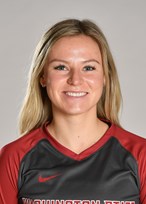 Sydney Pulver – Senior – Midfielder – Washington State – Parker, Colorado – As a holding midfielder, Pulver's contribution to the success that Washington State has enjoyed isn't necessarily reflected in the statistics but make no mistake, she is an impact player and key contributor. She sets the pace in the middle of the park, keeps things together, and is an excellent distributor. Pulver is a determined box-to-box midfielder with a work rate that serves her team well via her ability to always be in the right place at the right time whether tracking back defensively or pushing forward in transition. In short, Pulver makes good things happen that enable her team to be the best that they can be.
---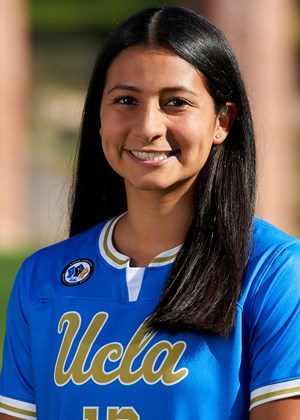 Viviana Villacorta – Senior – Midfielder – UCLA – Lawndale, California – A torn ACL in the Bruins spring season opener will keep her off the pitch for a while but that does not diminish the fact that Villacorta belongs on any short list of players who unify and inspire others through selfless and determined play. Villacorta's contribution to a cohesive culture at UCLA goes way beyond the fact that she has been a starter since arriving on campus. She is a linchpin and mainstay who possesses the intangible heart of a champion that can't be coached. Villacorta is a difference maker who contributes to UCLA's collective ability as a team to dig deep when facing challenging situations.
---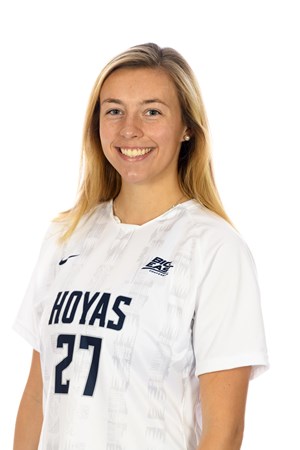 Kelly Ann Livingstone – Senior – Defender – Georgetown – Glen Ridge, New Jersey – Livingstone is a pure competitor and pace setter who understands that what takes place at practice sessions determines success on the field of play and impacts the development of a winning culture. Her competitive spirit and love of the game make her one of those special players who set the standards for work rate, practice habits, and fitness habits that carry over to game day. Simply put she is the type of player who raises the level of play of the entire team. The bottom line is that no one is likely to outwork or outcompete Livingstone. Off the field she embodies the values of Georgetown soccer that promote a team culture of trust, collectivism, accountability, commitment and community.
---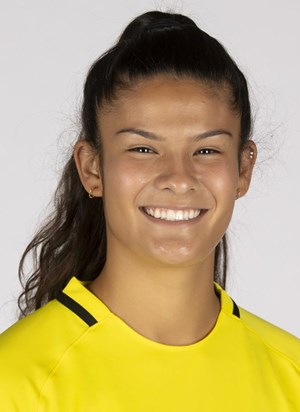 Emily Alvarado – Senior – Goalkeeper – TCU – El Paso, Texas – There is no more pressure on the pitch than in goal where the margin for error is slim to none. It is not for the faint-hearted. A talented and experienced netminder is a plus for a team. A talented and experienced netminder who is also a natural leader and pace setter is a huge plus for a team. Alvarado fits into the latter group. She provides an intense yet composed presence between the pipes that instils confidence and motivates others. Alvarado loves to compete and displays the effort, team spirt and determination that embodies the heart of a champion and adds to the cohesiveness and the grit of her team.
---