These Programs Are Looking Good As They Make Their Presence Known In Conference Play As Well AS On The National Scene. BY Sarah Sparkman
---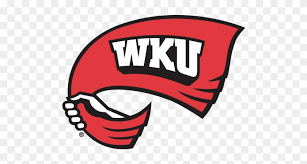 Western Kentucky – The Lady Toppers under the direction of veteran head coach Jason Neidel are 9-1-0 overall with a 4-0-0 mark in Conference USA play.
The lone blemish on their record to date is a 1-0 loss to Ole Miss. WKU has signature wins to date over Vanderbilt 3-2, Louisville 1-0 and Rice 2-0.
The Lady Toppers have a balanced attack but their real strength lies on the defensive side of the ball where an experienced defense anchored by backs graduate student Avery Jacobson (4g, 3a), seniors Lyric Schmidt (1g, 0a) and Chelsea Moore and sophomore Ellie Belcher along with graduate student goalkeeper Alexis Bach has allowed a total of only five goals and recorded six shutouts. Junior forward Katie Erwin (3g, 4a) is a key ingredient in a balanced and productive WKU attack that has nine players who have scored.  
---
Milwaukee – The Panthers are 10-1-0 overall with a 5-0-0 mark in Horizon League play.
Statistics can be misleading but it is hard not to be impressed by the fact that Milwaukee is leading the nation in goals scored with 44 to date. The Panthers under head coach Troy Fabiano have a high-powered multi-dimensional attack led by forwards Leslie Kiesling (8g, 1a), Mackenzie Schill (7g, 3a), Jelena Sever (7g, 0a) and Kat Van Booven (6g, 3a). Throw in the fact that graduate student defender Gaby Schwartz has 15 assists so far this year and it is pretty clear that this is a team that is very productive on the offensive side of the ball.
Senior Rachel Phillpotts (3g, 3a) sets the pace in the midfield while freshman Clara Brocker adds stability.
The Panthers can also play a little d. Milwaukee's defense anchored in goal by junior Elaina Lamacchia, a three-year starter, and backs redshirt sophomore Maggy Henschler (1g, 2a) and Schwartz has only allowed a total of four goals to date. The Panthers lone loss to date was to Wisconsin 2-1 in double overtime.
---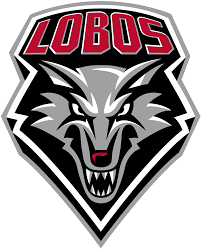 New Mexico – The Lobos have won a program best eight straight to secure a 9-2-0 overall record with a 4-0-0 mark in Mountain West Conference play.
This is a team with momentum. UNM's losses were to UC Davis 1-0 in their season opener and to Oregon State 3-0 back on August 29 in their home opener. Washington out of the Pac-12 and Grand Canyon out of the WAC are among key non-conference wins to date.
Senior Forwards Jadyn Edwards (7g, 4a) and Molly Myers (7g, 0a) and freshman Zaria Katesigwa (6g, 3a) power a Lobo attack that is averaging 2.36 goals per game. Redshirt senior Alexa Kirton (0g, 1a) is among the stalwarts in the midfield while redshirt senior goalkeeper Emily Johnson and backs senior Karlee Maes and junior Myah Isais anchor the defense.
The Lobos look to be a team with a lot of grit. The Lobos under head coach Heather Dyche have done a really good job to date of finding a way to close out the close contests in conference play as reflected in their recent 1-0 win over Colorado State, 2-1 win in overtime against Utah State, and 1-0 victory over Boise State.
---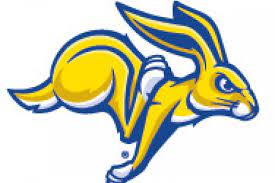 South Dakota State – The Jackrabbits are off and running with an impressive 11-1-0 overall record and 2-0-0 mark in Summit League play.
Their lone setback to date is a 3-0 loss to Creighton in Omaha back on September 5 in a contest in which they were uncharacteristically unable to put together the combinations needed to get their attack on track. SDSU is a difficult team to face at home as reflected in the fact that they are unbeaten in 30 consecutive contests at home. They are the team to beat in Summit League play with a dominant 34-2-5 record in league play over the past four seasons.
The Jack Rabbits have displayed a high-octane attack this year that has produced a total of 36 goals while their defense has held opponents to a total of only seven goals. This is a balanced and deep SDSU team with a lot of players who have contributed minutes. Five Jack Rabbit players led by junior forward Maya Hansen (9g, 3a) and senior forward CeCe Limongi (4g, 0a) have scored at least four goals to date. On the defensive side of the ball an SDSU backline anchored by seniors Rachel Preston and Adalaide Kline and sophomore Hayley Lindaman among others and in goal by sophomore Jocelyn Tanner and early on by senior Taylor Lock has a total of seven shutouts.
The Jackrabbits under the direction of head coach Brock Thompson who has been at the helm of the program since 2017 take to the road to face a Kansas City team on Friday that is also 2-0-0 in Summit League competition after securing 1-0 conference wins over North Dakota and North Dakota State last week.
---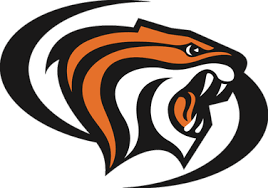 Pacific – Pacific is 9-1-1 overall with a 1-0-0 mark in West Coast Conference play after opening league play with a 1-0 on the road win over Loyola Marymount.
A tenacious defense that has allowed a total of only three goals and recorded seven clean sheets has been the Tigers strong suit. Pacific's lone loss was a 1-0 defeat in overtime against Boise State during which they were unable to come up with the big play in the attacking third that they needed to prevail. The Tigers also have a scoreless tie with UCSB.
It has been offense by committee to date for Pacific with ten different players contributing a goal and eight contributing a helper. Junior midfielders Jaida Nyby (3g, 3a) and Hunter More (3g, 2a) are Pacific's top goal scores at this point in the season.
Whether the Tigers have the balance on both sides of the ball that they will need to continue to prevail as the season progresses remains to be seen. Regardless their play to date warrants recognition. The backline of senior center backs Camryn Scully and Abigail Wolf and junior defenders Kelsey Oen and Hanna Rosenblatt along with freshman Aly Milford and junior goalkeeper Brenna Crump who has been named the WCC Defensive Player of the Week three times this season has been outstanding.
Pacific has a big game coming up on Wednesday night when they host Santa Clara at 7 p.m.
---
VCU – The Rams are 9-2-0 with a perfect 5-0-0 mark against Atlantic 10 competition.
There is a lot to like about the balance, work ethic, and team chemistry of this VCU team. VCU's midfield that includes seniors Emma Kershner (3g, 1a), Lyndsey Gutzmer (1g, 4a) and Ellen McAdams and junior Anna Bagley (2g, 2a) looks to be a team strength. The talent and the depth of their midfield should give the Rams an edge when it comes to getting the best of the run of play.
Senior forward Samantha Jerabek (3g, 4a) and graduate student Bri Kropinack (3g, 0a) are among those with the ability to add punch to the attack up top.
Senior goalkeeper Grace Young anchors the defense along with an experienced backline that includes senior backs Lana Gorob, Samantha Ferguson and Amber Diorio and sophomore Natalia Santangelo. There are a lot of capable playmakers on this team which bodes well for their continued success but the margin for error in Atlantic 10 play is small which means that VCU's continued success is dependent on their ability to continue to bring their "A" game and not look past anyone.
VCU under head coach Lindsey Martin has a challenging conference contest coming up on Sunday when they host Dayton.
---
Sarah Sparkman is a contributing writer for College Soccer News covering women's soccer.
Picture from Milwaukee Athletics