Long Term Head Coaches Pete Fewing and Pete Caringi, Jr. Are Among The Coaches Who Elected To Retire From Coaching At The Conclusion Of The 2022 SEason. The New Head Coaches Bring Somewhat Different Backgrounds To Their New Role And All Face Challenges.
---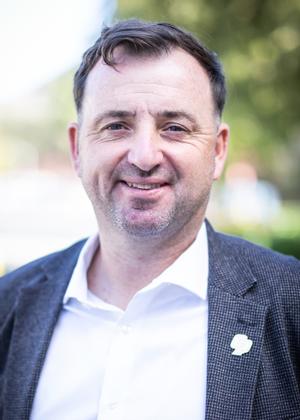 Oige Kennedy – Cal Poly – Kennedy comes to Cal Poly with a track record of success as a head coach at Fort Lewis College and as the associate head coach at Stanford. He served as a member of the coaching staff at Stanford from 2016 and 2017 as an assistant coach and from 2018 through 2022 as the associate head coach under head coach Jeremy Gunn. During that time the Cardinal won the Pac-12 Title four times, advanced to the College Cup three times and won the national championship in 2016 and 2017. Before coming to Stanford, Kennedy had a banner 102-37-9 record in seven seasons as the head coach at Division II powerhouse Fort Lewis College in Durango, Colorado. Under his direction Fort Lewis College won the won the Division II National Championship in 2009 and 2011. Kennedy is an excellent teacher of the game and his experience as a recruiter should bode well for his effort to attract top talent to Cal Poly.
Kennedy takes over the reins of the Cal Poly program from Steve Sampson who retired after serving as the Mustang head coach for eight years. Cal Poly was 2-11-4 overall in 2022 with a 2-3-4 mark in Big West Conference play. Look for improvement on the defensive side of the ball to be one of Kennedy's priorities. Last year a porous Mustang defense allowed a total of 48 goals.
---
Lee Squires – Georgia Southern – Squires looks to be a good fit for the Georgia Southern program that has some rebuilding to do. Squires comes to Georgia Southern after serving as the head coach of Lander University in Greenwood wood, South Carolina.
During eight seasons at Lander, Squires posted a 100-27-19 overall record that included four regular season Peach Belt Conference titles and Tournament Championships in 2017 and 2022. Squires stated, "There is so much potential for this program and I can't wait to get going."
Squires' credentials also include four seasons as the head at Lees-McRae College with a 40-29-7 record and a berth in the 2011 Division II NCAA Tournament. Squires played collegiate soccer for Lees-McRae where he was a three-year captain and an NSCAA All-American in 2007 and 2008.
He replaces John Murphy who stepped down after serving as the Eagles head coach for seven seasons. Squires inherits a program that was 1-14-1 overall last year with a 0-8-0 mark in Sun Belt Conference play. Squires is a competitor who is not afraid of a challenge but he faces an uphill multi-year battle in terms of moving upward in a very competitive Sun Belt Conference that includes Kentucky, Marshall, West Virginia and in-state rival Georgia State. Last year the Eagles were at the bottom of the conference in both goals scored per game and goals allowed per game.
---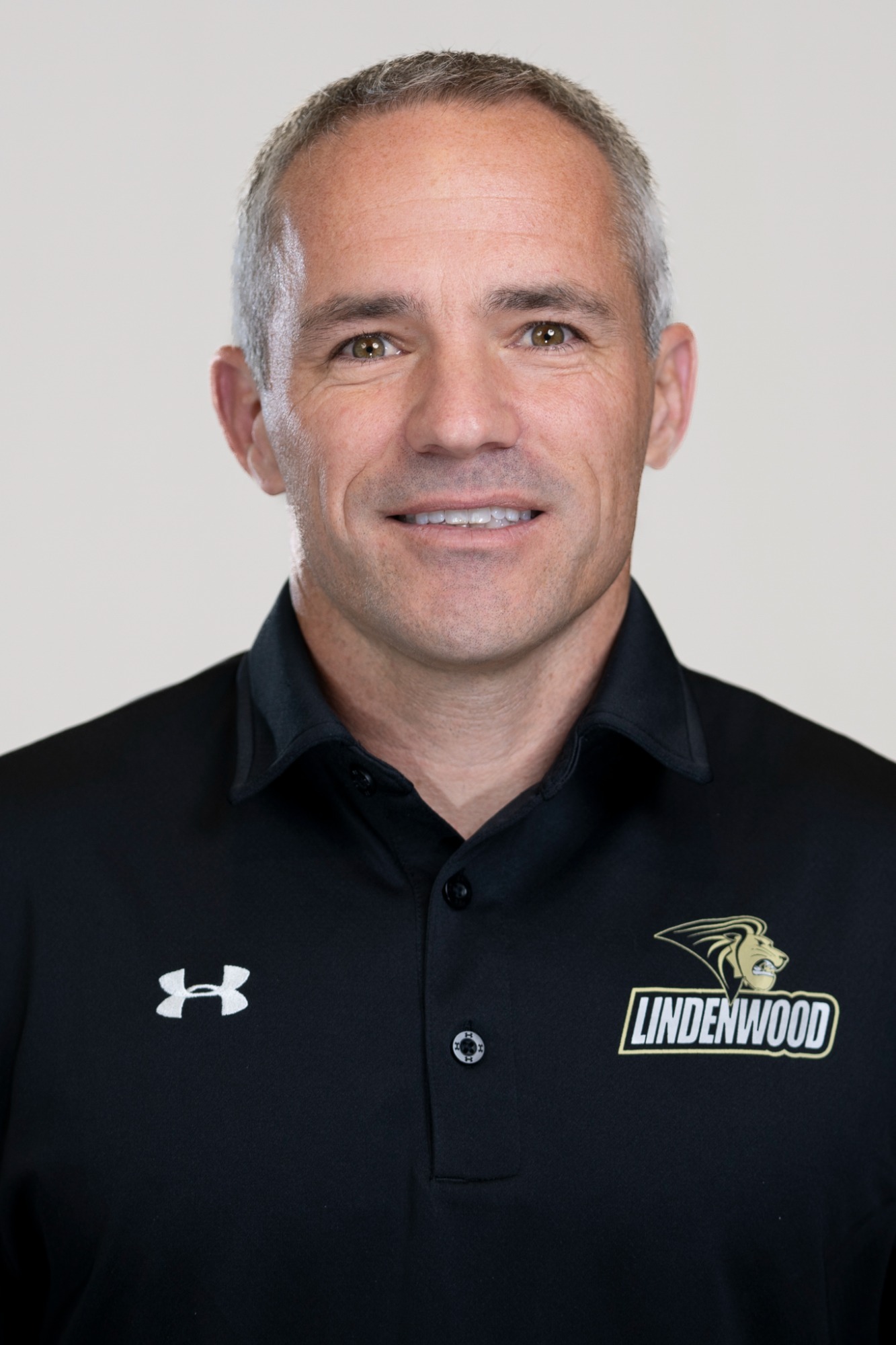 Kris Bertsch – Lindenwood University –Bertsch has an impressive resume with the type of experience that should serve him well in his new role as the head coach at Lindenwood. He has been identified by College Soccer News on multiple occasions as among the top assistant coaches in the country.
Bertsch comes to Lindenwood after serving as the top assistant coach at Saint Louis under head coach Kevin Kalish for five very productive seasons that included back-to-back Atlantic 10 Conference regular season and tournament titles in 2021 and 2022 along with two consecutive NCAA Tournament appearances.
His resume also includes five seasons as a member of the staff at Xavier under head coach Andy Fleming including three as the Associate Head Coach. During his tenure at Xavier the Musketeers punched their ticket to the NCAA Tournament four times and won Atlantic-10 titles in 2010 and 2011. He also served as an assistant coach at Syracuse in 2009 and Louisville in 2015 and was the Director of Soccer Operations at Connecticut from 2005 through 2009 under Ray Reid.
Bertsch stated, I believe Lindenwood has the potential to regularly compete for Championships while graduating successful young men. I am motivated to build the program into one that the university, the community, and the alumni are immensely proud of and excited to support."
He replaces Carl Hutter who served as the Lindenwood head coach for 29 seasons including the 2022 season during which the Lions were 3-11-1 overall and began the reclassification to Division I as a member of the Summit League. Lindenwood will begin play in the eight member Ohio Valley Conference in 2023.
---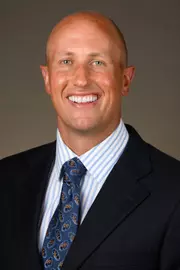 Greg Dalby – Oregon State –Dalby comes to Corvallis with an impressive record that began with four very successful seasons as a collegiate player at Notre Dame under legendary head coach Bobby Clark. His accolades as a player included being named an NSCAA First Team All-American, a Hermann Trophy semifinalist, a two time All-Big East First Team selection and the Big East Midfielder of the Year.
After seven seasons as a professional soccer player he began his coaching career as an assistant coach at Notre Dame coach under Bobby Clark. He then served as an assistant coach at Davidson College from 2015-2017 and as an assistant and associate head coach at Penn State for five season under head coach Jeff Cook.
Dalby takes over the reigns of the Oregon State program from Terry Boss who resigned in order to move into a coaching position in professional soccer. Boss took the program at Oregon State to a higher level during his five seasons as the head coach. The Beavers earned a berth in the NCAA Tournament in four of the five seasons Boss was at the helm including the last three seasons in a row and was named the Pac-12 Coach of the Year in 2018 and 2021. Under his guidance Oregon State won its first ever Pac-12 championship and the number one seed in the NCAA Tournament in 2021. The Beavers were also awarded the number eight seed in the 2022 NCAA Tournament.
Dalby has a solid foundation upon which to build but he also has some reloading to do due to the departure of the likes of midfielder Joran Gerbet, the 2022 Pac-12 Player of the Year, and forwards Mouhameth Thiam (5g, 4a) and Clarence Awoudor who were 2022 All-Pac 12 First Team selections. Nonetheless, Dalby has the potential to bring the same type of energy to the program at Oregon State that Jamie Clark brought to Washington.
---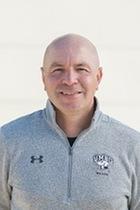 Anthony Adams – UMBC – Anthony Adams – UMBC – It would be difficult to find anyone who deserved and was more qualified for a shot as the head coach at his alma mater more than Anthony Adams. Adams has served as an assistant coach at UMBC for the last 26 years including twelve seasons as the associate head coach under Pete Caringi Jr. who served as the head coach at UMBC for 32 seasons. During Caringi's tenure the Retrievers won America East Conference titles in 2020, 2012, 2013 and 2014 and advanced to the College Cup in 2014.
Adams also played collegiate soccer for UMBC from 1992-1995 during which time he as a three-year starter as a defender. He is well versed in the recruiting process having served as the program's recruiting coordinator since 1997 and is very familiar with competitive youth soccer in Maryland having coached the Baltimore Bays and Baltimore Celtic SC.  
Adams' staff will include former UMBC striker and All-American Pete Caringi III, former UMBC standout goalkeeper Brian Rowland who was the head coach at Temple from 2017-2022, and long-term volunteer assistant coach Sam DeBone. Junior forwards Taylor Calheira, the 2022 America East Striker of the Year with 22 career goals and 12 career assists during three seasons, and 2022 All-America East Second Team selection Alex Wroblewski (5g, 4a) are slated to return to lead a Retriever attack that should again be a team strength.
Adams faces the challenge of moving upward in the hierarchy of the America East Conference which has recently been dominated by New Hampshire and Vermont.
---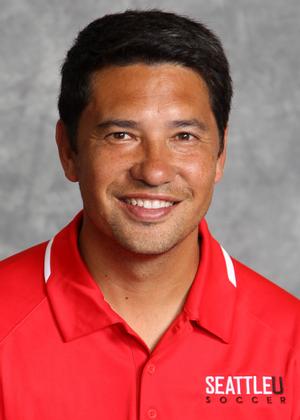 Nate Daligcon – Seattle University – Daligcon was named the new head coach at Seattle University replacing veteran head coach Pete Fewing who elected to transition to an Associate Athletic Director role after serving as the Redhawk head coach for 29 seasons.
During his tenure, Fewing successfully guided the transition of Seattle U from a NAIA program to a Division II program and to the Division I level. During an eleven year span as a Division I program the Redhawks have recorded a 123-72-24 record.
Daligcon joined Fewing's staff as an assistant coach in 2013 and served as the associate head coach since 2014. During that span SU has earned a berth in the NCAA Tournament five times. Daligcon is well versed in youth soccer in the area having coached local club teams Seattle United and Emerald City FC and currently is on the staff of Crossfire Premier. He was an assistant coach at his alma mater Seattle Pacific from 2009 through 2012 where he was a two-time All-American as a center midfielder.
The Redhawks are coming off a 7-10-1 2022 season during which they were 5-4-0 in Western Athletic Conference play and lacked the the productivity on the offensive side of the ball (19 total goals) that they have had in past seasons. One of Daligcon's challenges will be finding the balance that will enable Seattle U to apply the pressure needed to increase their offensive productivity without leaving themselves vulnerable on defense. Four-year starters forward Declan McGlynn, a multi-year All-WAC selection who had 27 career goals and 20 career assists, and 2022 All-WAC First Team goalkeeper Akili Kasim are among the departures that create voids that must be addressed.
Replacing a veteran coach can be problematic but Daligcon's years of experience as a member of Fewing's staff and his working relationship with Fewing should facilitate a smooth transition.
---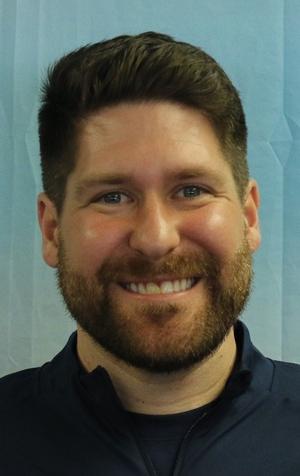 Nate Kopunek – Detroit Mercy – Kopunck comes to Detroit Mercy after four seasons as an assistant coach at Bowling Green State University under head coach Eric Nichols. While he was on the staff at BGSU the Falcons were 37-32-10, secured the program's first outright MAC regular-season title since 1996, earned back-to-back spots in the NCAA Tournament in 2020 and 2021, and were ranked twice in College Soccer News' season ending national poll.
Kopunek's resume also includes the experience gained as an assistant coach at Georgia Southern, as the Director of Operations at Yale, and as a member of the staff at George Mason University for four seasons before he came to Bowling Green. He also honed his coaching skills on the AC Connecticut Junior staff, at Maryland United FC, for the Baltimore Bays Chelsea USSF Development Academy and at the Fewster FC Club.
Anthony Clark who served as an assistant coach at Ohio Northern University has joined Kopunek's staff as an assistant coach.
Kopunek assumes the head coaching job previously held by Nicholas Deren who severed as the Titan head coach for 14 seasons during which time Detroit Mercy won the Horizon League regular season title in 2012 and 2014. The Titans were 4-7-6 overall with a 3-2-4 record in Horizon League play in 2022.
Kopunek faces the immediate challenge of beginning his tenure with a daunting season opening 2023 schedule that begins with a trip to the west coast to face St. Mary's and San Francisco followed by games on the road against Marquette and Notre Dame. The Titans then return home to host Green Bay in their Horizon League opener. A good showing in those early season contests could set the pace and provide a solid foundation upon which to build the remainder of the season.
---
Jonathan Potter – Robert Morris – Potter was named the head coach at Horizon League member Robert Morris after seven seasons (2016 – 2022) as the head coach at Big South Conference member Presbyterian College. During his first season at the helm of Presbyterian he began the process of rebuilding the program by turning a team that had been 0-16-1 in 2015 into one that was 7-10-3 in 2016. The following season the number six seed Blue Hose won the Big South Tournament and secured the program's first ever berth in the NCAA Tournament. In 2021 the Presbyterian was 7-6-3 to record the first winning season in program history. They followed that up with a 10-5-2 season in 2022.
Potter served as an assistant coach at Elon for six seasons before coming to Presbyterian. During that span the Phoenix earned four invites to the NCAA Tournament. He began his collegiate coaching career at Davidson where he was the Director of Operations in 2010. In 2011 he served as an assistant coach for the Carolina Dynamo of the United States Soccer League. Potter has a US Soccer Federation "A" Coaching License and an advanced diploma from NSCAA. He was a four-year starter at Division II Chowan where he obtained a bachelor's degree in physical education.
Potter replaces Jason O'Keefe who resigned at the conclusion of the 2022 season after two seasons at the helm of the program after being hired in November 2020 to guide the program's transfer to the Horizon League. The Colonials secured a berth in the Horizon League Tournament during both seasons that O'Keefe was at the helm of the program.
Potter will inherit a solid core of players from O'Keefe including senior defender Kelvin Ramirez, a three-year starter and 2022 All-Horizon League First Team selection, junior midfielder Bryan Akongo, a three-year starter and 2022 All-Horizon League Second Team selection, senior forwards Chase Gilley (7g, 2a) and Hugo Kadima (3g, 2a) who were starters last year, and junior Friedrich Petrelli who was the starter in goal last year. Potter will face the challenge of improving a Robert Morris team that played well at times last year but needs continued improvement on both sides of the ball in order to maintain the consistency of play needed to move upward in the Horizon League.
---
Picture from Stanford Athletics