COLLEGE SOCCER NEWS ANNUALLY SEEKS TO RECOGNIZE ASSISTANT COACHES ACROSS THE COUNTRY WHO ARE EXCELLING AT THEIR WORK. THE 2022 HONOREES INCLUDE SEVERAL COACHES WHO HAVE BEEN RECOGNIZED IN THE PAST AND SEVERAL NEW FACES.
IN MAKING THESE SELECTIONS, WE ACKNOLEDGE UP-FRONT THAT SOME VERY DESERVING ASSISTANT COACHES WILL NOT BE INCLUDED AS IS ALWAYS THE CASE WHEN INDIVIDUALS ARE SINGLED OUR FOR RECOGNITION.
IT SHOULD BE NOTED THAT OUR SELECTIONS TAKE INTO CONSIDERATION TEAM SUCCESS ON THE FIELD OF PLAY DURING THE 2022 SEASON WITH ADDITIONAL WEIGHT GIVEN TO CONSISTENT SUCCESS OVER SEVERAL SEASONS.
THERE ARE MANY EXCELLENT ASSISTANT COACHES IN THE COLLEGIATE RANKS WHO HAVE A POSITIVE IMPACT ON COLLEGE SOCCER AND PLAYER DEVELOPMENT. THE VERY BEST ARE EFFECTIVE TEACHERS, COMMUNICATORS, MOTIVATORS, RECRUITERS, AND AMBASSADORS FOR THEIR RESPECTIVE PROGRAMS. MANY, BUT NOT NECESSARILY ALL, ASSISTANT COACHES ASPIRE TO BECOME A HEAD COACH AT SOME POINT. ALL SEEK TO MAKE A POSITIVE CONTRIBUTIOIN IN THEIR CURRENT ROLE.
Assistant coaches recognized in past years by College Soccer News who are now head coaches include Kevin Grimes formerly at California, Cameron Rast at Santa Clara, Bill Irwin formerly at Portland, Robert McCourt at Monmouth, Bobby Muuss at Wake Forest, Mike Jacobs formerly at Evansville, Todd Yeagley at Indiana, Jesse Cormier at FGCU, Kelly Findley at Liberty, Erik Ronning at Colgate, Brian Wiese at Georgetown, Darren Powell formerly at Elon, Damon Rensing at Michigan State, Jamie Clark at Washington, Kevin Anderson at Columbia, Sean Phillips at UIC, Eric Pogue at Oakland, Ralph Polston formerly at Wofford, Scott Calabrese at UCF, Brad Ruzzo at Mercer, Andy Fleming formerly at Xavier, Carlos Somoano at North Carolina, Ryan Anatol at Stony Brook, Johan Cedergren at Kentucky, Jared Embick at Akron, Chris Volk formerly at UC Irvine, Kylie Stannard at Yale, Jason O'Keefe at Robert Morris, Mario Sanchez formerly at SIUE, Nick Carlin-Voight at Portland, John Murphy at Georgia Southern, Brian Maisonneuve at Ohio State, Brian Rowland formerly at Temple, Yossi Raz at UC Irvine, Brian Gill at Penn, Zack Samol at American, Johnny Torres at Creighton, Stephen Gorton at Purdue-Fort Wayne, Leonard Griffin at Grand Canyon, Scott Buete at Salisbury University, Ryan Hopkins at San Diego State, Tommy McMenemy at Delaware, Steve Bode at Loyola Chicago, B.J. Craig at UNLV, Chase Wileman at Brown, Rich Weinrebe at Northeastern, Rich Costanzo at George Mason, Kris Bertsch at Lindenwood, Oige Kennedy at Cal Poly, and Greg Dalby at Oregon State.
---
Kevin Robson – Indiana University – The 2022 season was Robson's tenth as a member of the Indiana coaching staff under head coach Todd Yeagley. He has served as the associate head coach since the 2021 season and as the recruiting coordinator since 2017. During Robson's tenure on the coaching staff the Hoosiers have been a force on the national scene and consistently brought on board highly regarded team oriented recruiting classes.
IU has annually earned a berth in the NCAA Tournament and earned a national seed. The Hoosiers advanced to the College Cup four times during the past ten seasons including the recently completed 2022 season in which they were edged in a penalty kick shootout in the national championship contest. Indiana is annually among the dominant teams and the team to beat in the highly competitive Big Ten Conference.
In addition to recruiting, Robson's responsibilities have included team training, compliance and academic liaison, scouting opponents and coordinating travel. Robson is a graduate of Indiana University with a degree in communications and broadcasting. He played collegiate soccer at IU from 2003-2006 during which time the Hoosiers won the National Championship in 2003 and 2004.
---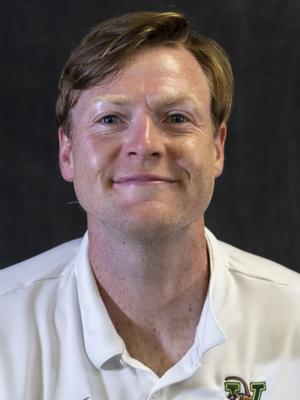 Adrian Dubois – Vermont – The 2022 season was Dubois' fourth as a member of head coach Rob Dow's staff at Vermont and his second as associate head coach. During that time the Catamounts are a combined 45-17-9. In 2021 Vermont was 13-5-2 overall and won the American East Title for the first time since 2015. In 2022 they had a banner season during which they were 16-4-5 overall, advanced to the Elite Eight of the NCAA Tournament, and finished the season ranked as the number four team in the country in the final United Soccer Coaches poll and the number nine team in the College Soccer News season ending poll.
Prior to that Dubois had a successful five-year tenure as the head coach at St. Joseph's College in Standish Maine from 2014 through 2018 during during which time SJC was 71-25-9 and won three GNAC titles. Before that he was an assistant coach at UMass Boston and UC San Diego. Dubois played college soccer at the University of New Hampshire where he was a four-year starting midfielder.
---
Dannie Merida – Florida International University – Merida has fourteen years of collegiate coaching experience. He joined the staff at FIU under head coach Kyle Russell in 2020 serving as an assistant coach for two seasons before being promoted to Associate Head Coach in 2022.
FIU was 12-4-2 in 2021 and won the regular season CUSA title with a 7-0-1 mark in league play. The were awarded the number 13 seed in the NCAA and earned the program's 11th berth in the NCAA Tournament. In 2022 the Panthers were 14-5-1 overall securing the most wins in a single season since 2003. They won the American Athletic Conference regular season and tournament titles in their first season as a member of the AAC, were awarded the number ten seed in the NCAA Tournament and advanced to the Sweet Sixteen.
Merida served as an assistant coach at Stony Brook for nine seasons and as the associate head coach for three seasons before coming to FIU. Prior to that he was the top assistant coach at Lewis University in 2010 and and at Lincoln College. He played collegiate soccer for FIU from 2004-2005. Merida has a Premier Diploma from the NSCAA.
---
Mike Casper – Georgetown – Casper joined Brian Wiese's coaching staff at Georgetown in 2019. Georgetown is 60-12-9 overall from 2019 through 2022. They won the Big East Tournament twice (2019 and 2021), advanced to the College Cup twice (2019 and 2021), and won the National Championship for the first time in program history in 2019.
Casper was an assistant coach for one season at Northwestern under head coach Tim Lenahan, for three seasons at Notre Dame under Bobby Clark and was the head coach at Saint Francis for eight seasons before coming to Georgetown in 2019.
Casper played college soccer for UMBC for four seasons graduating in 2000 with a bachelor's degree in psychology. He also received a master's degree in Education Leadership from Saint Francis in 2005. Casper has an A License from the United States Soccer Federation and an advanced diploma from the United Soccer Coaches.
---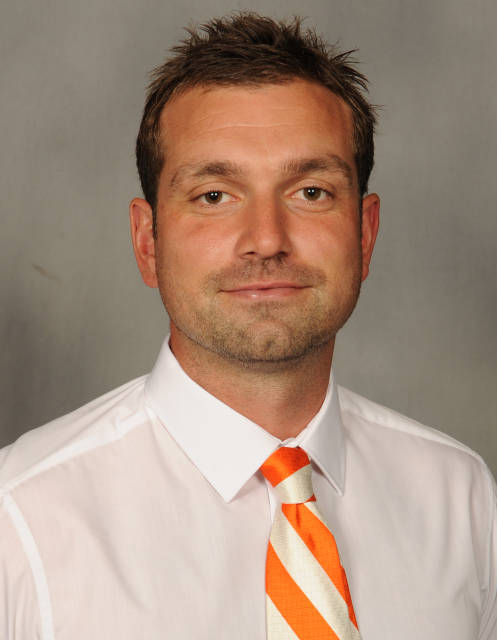 Phil Jones – Clemson – Jones is among the assistant coaches identified this year who have also been recognized in the past. The 2023 season will be his fourteenth as a member of head coach Mike Noonan's staff at Clemson. Jones has served as the associate head coach at Clemson since 2012. He has played a prominent role in the success that the program has enjoyed over the years under Noonan's direction.
Jones serves as Clemson's primary recruiting coordinator annually restocking the program with a talented group of newcomers. He is actively in various program activities. He is involved in daily training sessions and plays a key role in scouting opponents and developing a game strategy that will achieve success.
Jones was an assistant coach at Brown University in 2009 and at his alma mater Embry Riddle Aeronautical University for five seasons. He played collegiate soccer at Embry Riddle from 1999 to 2002 where he earned a Bachelor of Science in Communications and a Master of Science in Human Factors and Systems Engineering.
Clemson won the 2021 national championship. In 2022 the Tigers advanced to the ACC Tournament title match and were awarded the program's fourth consecutive berth in the NCAA Tournament and the number six seed in the NCAA Tournament.
---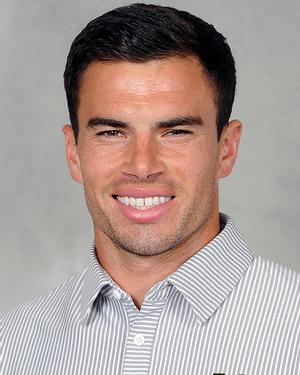 Jake Pace – Maryland – Pace will enter his sixth season as an assistant coach at Maryland in 2023 under head coach Sasho Cirovski. Pace has been a part of a lot of successful seasons at Maryland as a collegiate player under Cirovski and as an assistant coach.
His responsibilities include scouting and preparation, recruiting, coaching at daily training sessions, game scheduling and the administration of team budgets. During his tenure to date as a player and a coach Maryland has won 189 games, secured a national championship (2018), advanced to the College Cup three times, won the Big Ten Conference Tournament six times, and the regular season title five times.
Pace served as the Maryland Director of Operations for four seasons before being named an assistant coach. He played college soccer for the Terps for three seasons and was a captain his senior year.
Maryland was 11-4-5 overall in 2022, won the Big Ten regular season title, and secured the program's 22nd consecutive berth in the NCAA Tournament.
---
Jukka Masalin – Syracuse – Masalin has been a member of the Syracuse coaching staff under Ian McIntyre since 2010. In 2014 he was promoted to associate head coach. His role includes recruiting, player training and development, game preparation and opponent scouting.
His coaching resume includes serving as the head assistant coach for the Atlanta Silverbacks in the USL First Division from 2004-2007, working as the top assistant coach for the Rochester Rhinos in the USF First Division and as an assistant coach under McIntyre at Hartwick. He also served as the head coach of the Maine Sting in the NPSL during 2009.
Masalin played collegiate soccer at Lander University in Greenwood, South Carolina where he served as an assistant coach following his collegiate career. He also played professionally in Europe.
Syracuse is coming off an historic 2022 season during which the Orange won a program best 19 games, won both the ACC regular season and tournament titles and the NCAA National Championship for the first time in program history.
---

Matt Chulis – University of Virginia – Chulis begins his 18th season as a member of the Virginia coaching staff in 2023 under head coach George Gelnovatch including his 12th as the associate head coach.
He played collegiate soccer as a defender for the Cavaliers from 1995-1998 where he was a three-time NSCAA All-American and All-ACC first team member. Chulis played two seasons in the MLS. He holds a USSF A coaching license.
The Cavaliers earned a berth in the NCAA Tournament during the first 14 years (2007-2019) that Chulis was a member of the Virginia coaching staff and advanced to the College Cup five times. The Cavaliers string of 39 consecutive appearances in the NCAA Tournament came to an unexpected halt when Virginia didn't make the field in 2020 and 2021. However, Virginia rebounded in 2022 returning to the NCAA Tournament field with a number four seed. The Cavaliers look to be back on track after an overall record of 10-4-5 and 5-1-2 mark in ACC play last year.
---
Armante Marshall – University of South Florida – Marshall jointed Bob Butehorn's coaching staff at his alma mater as an assistant coach in 2022. He played collegiate soccer at USF from 2007-2009 during which time the Bulls advanced to the Sweet 16 and the Elite Eight and were unbeaten at home for 32 consecutive games. He served as the director of operations at South Florida from 2011 through 2014.
He also served on the coaching staff at Jacksonville University for four seasons and as an assistant coach and recruiting coordinator at Temple for four seasons before returning to South Florida.
The Bulls advanced to the AAC Championship match in 2022, were awarded an at large berth in the NCAA Tournament, and secured the program's first win in the NCAA Tournament since 2011.
---

Steve Armas – Wake Forest – Armas has been a member of the Wake Forest coaching staff under head coach Bobby Muuss since 2015. He was promoted to associate head coach prior to the 2018 season. During that eight year span the Demon Deacons have won 129 games, more games than any other Division I program during that period of time, advanced to the Elite Eight five times and to the College Cup two times.
Before coming to Wake Forest, Armas served as an assistant and head coach at Campbell during which time the Fighting Camels won three conference championships and the program's first ever berth in the NCAA Tournament. He also was an assistant coach with the Carolina Dynamo and at Greensboro College for two years.
Armas played college soccer at Maryland from 1995 through 1998 and helped the Terps advance to the College Cup. He also played professionally for the Columbus Crew and Tampa Bay Mutiny in the MLS and the United Soccer League First and Second Divisions.
Wake Forest was 14-6-0 with a 5-3-0 mark in ACC play in 2022 and earned the program's 12th consecutive berth in the NCAA Tournament. The Demon Deacons have completed regular season play with a winning record in the very competitive ACC for 17 straight seasons.
---
Richard Reece – Washington – Reece is representative of a lot of long serving assistant coaches who have successfully mentored many players over the years and added value to their program.
He worked with the goalkeepers at Washington from 2004-2009 before leaving to become full-time club director and coach with the Washington Crossfire Club. Reece returned to the UW coaching staff in a full time position when Jamie Clark became the head coach in 2011 and has contributed to the rise the program has experienced on the national scene and in the Pac-12 under Clark. Reece works primarily with the goalkeepers and defensive unit.
He is also a Director at Seattle United and has worked in the past with both the men's and women's youth national teams. Reece has a USSF and UEFA A coaching license, a USSF National Goalkeeping License, and a NSCAA Premier Diploma. He played professional and semipro soccer as a goalkeeper for six years.
Washington exited the 2022 NCAA Tournament earlier that expected but nonetheless earned the programs seventh consecutive berth in the NCAA Tournament, won the Pac-12 championship for the fourth time in program history, was awarded a number two seed in the NCAA Tournament and had a 15-2-3 overall record.
---
Grant Porter – North Carolina – Porter begins his 13th season as an assistant coach at his alma mater the University of North Carolina under head coach Carlos Somoano. Porter was a four-year starter as a player at UNC from 2000 through 2023 and the team captain of the Tar Heel team that won the 2001 national championship.
Porter is involved in all aspects of the program including recruiting, practice sessions, and handling travel plans among other duties. He joined the coaching staff at UNC in 2011 after serving as the Director of Soccer for the Charlotte Futbol Club from 2006 through 2010. He was the head soccer coach at Charlotte Country Day School during the 2009 and 2010 season. Prior to that Porter was the head assistant coach at Georgia State University in Atlanta for two seasons and was an assistant coach at UC Santa Barbara in 2005.
UNC earned a berth in the NCAA Tournament for the 29th time in 2022 and for the 14th time in the past 15 years.
---