In 2018 the NCAA updated its rules to create the transfer portal. The ability of athletes to trasfer to a different school one time and play immediately has altered the recruiting process in all collegiate sports including college soccer.
The additional year of eligibility granted by the NCAA due to the Corona Virus has also been a factor heading into the 2022 season. Transfers occured in the past on a limited basis but are now utilized much more across the board as a means to fill gaps that exist with an experienced player.
---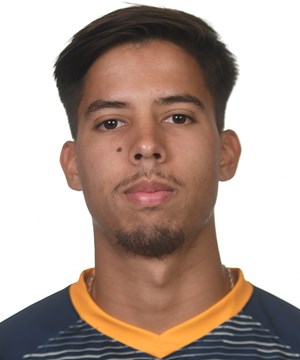 Tony Pineda – Forward – Statesville, North Carolina – Pineda transfers from West Virginia to High Point University. Pineda is traveling full circle. He played for HPU as a freshman in 2018 and had a banner season in which he was named the Big South Conference Freshman of the Year and a Big South First Team selection scoring seven goals and contributing five assists. Pineda then transferred to West Virginia where he netted two goals and four assists as a sophomore in 2019 and three goals as a junior in 2020. As a senior in 2021 he played in 21 contests with two starts contributing a goal and an assist for the Mountaineers who completed the season with a 12-3-6 overall record, advanced to the Elite Eight, and were ranked as the number eight team in the country.
Pineda has returned to High Point in 2022 where he should add an additional dimension to the Panthers attack and help fill the void that ironically exists due to the decision of forward MD Meyers who was HPU's leading goal scorer with 14 goals in 2020 and 7 goals in 2021 to transfer out. High Point will seek to build on an 8-7-3 season last year in which they advanced to the championship match of the Big South Conference.
---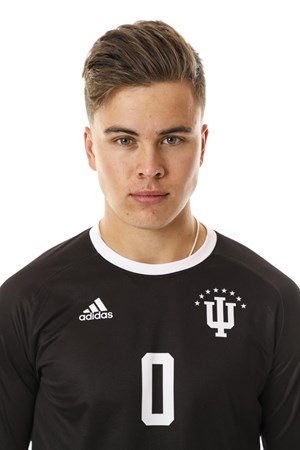 J.T. Harms – Goalkeeper – Whitefish Bay, Wisconsin – Harms transfers from Duke University to Indiana University. He appeared in two contests with two starts at Duke as a freshman in 2020 as a backup behind Will Pulsic and Elliot Hamil. Harms also appeared in two games with two starts in 2021 behind Hamil. Hamil has indicated that he will use the extra year of eligibility granted due to the COVID-19 pandemic to return in 2022.
Indiana will enter the 2022 season without the services of goalkeeper Roman Celentano who signed a Generation adidas contract with Major League Soccer at the conclusion of the 2021 season. Celentano was a four-season starter and multi-year All-American for the Hoosiers. Harms joined the Hoosiers during spring training. He is a very capable netminder who will compete with the returning Hoosiers goalkeepers for the vacant starting job in goal.
---
Karsen Henderlong – Forward – Crown Point, Indiana – Henderlong returns to his home state for his senior season transferring to Indiana University from Xavier. Henderlong found the back of the net 22 times and contributed 7 assists during three seasons at Xavier. He was an All-Big East First Team selection in 2021 and a Second Team selection in 2020. Henderlong was an impact player from the get-go at Xavier scoring 7 goals as a freshman, 7 goals as a sophomore, and eight goals as a junior.
Henderlong is a goal scorer who should help fill the void that exists at IU on the offensive side of the ball due to the departure of forward Victor Bezerra who was Indiana's top goal scorer in 2019, 2020, and 2021. Bezerra scored a total of 28 goals including 12 game-winners during a very productive three-year stay in Bloomington.
---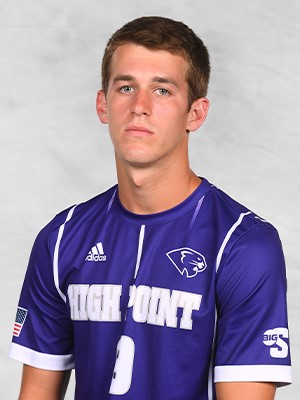 MD Myers – Forward – Delran, New Jersey – Meyers returns to his home state of New Jersey his senior season transferring from High Point University to Rutgers. Myers was HPU's top goal scorer in 2021 and 2020. He fournd the back of the net 14 times with 4 assists in 2020 and 7 times with 3 assists in 2021. Myers was an All-Big South Second Team selection in 2021 and the Big South Player of the Year and United Soccer Coaches South Region First Team selection in 2020. He helped the Panthers win both the Big South regular season and tournament tiles in 2020 for the first time in program history. High Point was 8-7-3 in 2021 and advanced to the Big South Tournament Championship match.
Myers is a playmaker who should provide additional firepower up-top to a Rutgers offense that will also look to senior midfielder Jackson Temple (6g, 2a), a 2021 All-Big Ten Second Team honoree, for offensive productivity. Rutgers scored a total of 23 goals in a promising but somewhat up and down 2021 season with a 9-5-2 overall record and a 3-4-1 mark in Big Ten play.
---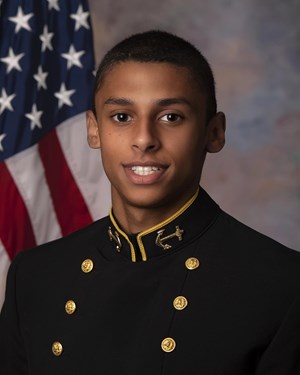 Sidney Paris – Midfielder – Oakville, Ontario – Paris is a junior transfer from Navy to Wake Forest. He had a breakout season in 2021 at Navy during which he scored four goals and contributed seven assists and was an All-Patriot League First Team selection. Paris honed his skills playing for the Toronto FC Academy for four seasons. During two seasons an Navy, Paris appeared in 24 games starting 23 of them.
He adds another experienced playmaker to what looks to be a very good and deep Demon Deacon midfield. In regard to Paris, Bobby Muuss stated, "His quality, playmaking ability and experience will help bolster our attack and make his transition to the ACC seamless."
---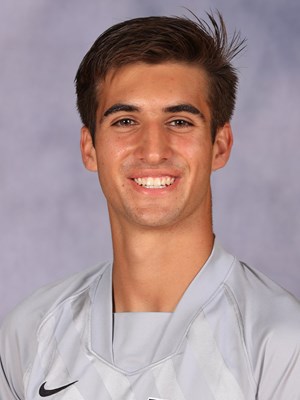 Joey Skinner – Defender – Charlotte, North Carolina – Skinner is a sophomore transfer from UNCG to Clemson University. In 2021 he played in 18 contests and started 17 at UNC Greensboro. He contributed 4 goals and 7 assists and was a First-Team All-Southern Conference selection for a solid UNCG team that finished the 2021 campaign with a 13-4-1 overall record and 5-2-0 mark in conference play.
Skinner will join a Clemson team under head coach Mike Noonan that is coming off a terrific 2021 season during which they won the National Championship and finished with a 16-5-2 overall record. The Tigers will enter the 2022 season with some reloading to do on the defense side of the ball due to the departure of All-American center back Oskar Agren, right back Justin Malou, a starter for five seasons, and left back Charlie Asensio who was a four-year starter. The lone returning starter in the backline is center back junior Hamady Diop. The experience Skinner gained in 2021 should make him a solid candidate to help fill the void that exists in the back.
---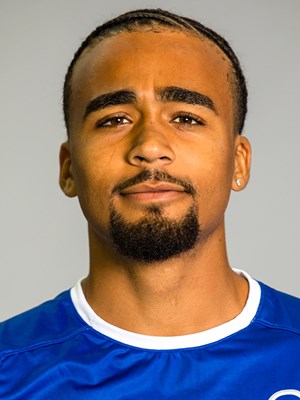 CJ Tibbling – Forward – Jarna, Sweden – Tibbling transfers from Seton Hall out of the Big East Conference to Portland out of the West Coast Conference. Tibbling was a four-year starter at Seton Hall with 18 career goals and 7 career assists. He was a Second Team All-Big East selection and unanimous All-Freshman selection with a six goal and two assist season in 2018. During his junior season in 2020 he was a Second Team All-American and First Team All-Big East member with 7 goals and 3 assists. As a senior in 2021 Tibbling was a Third Team All-Big East selection with 4 goals and 2 assists.
Tibbling will add an additional ingredient on the offensive side of the ball to a Portland team that is coming off a 11-7-1 season in which they advanced to the second round of the NCAA Tournament.
---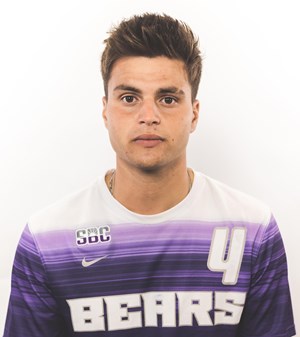 Alberto Suarez – Defender – Zaragosa, Spain – Suarez transfers from Central Arkansas to Saint Louis. He was a stalwart and four-year starter and team captain for Central Arkansas. Zaragosa was named both the ASUN Player of the Year and Defensive Player of the Year in 2021 and was a United Soccer Coaches All-Atlantic First Team selection. He departs Central Arkansas with 16 career goals and 4 career assists including an 8 goal and 1 assist season in 2021.
Suarez will add an experienced and talented presence on both sides of the ball for a Saint Louis team that hopes to build on the momentum of a banner 2021 season during which they were 16-1-4 overall, won both the Atlantic 10 Conference regular season and tournament titles, and advanced to the Elite Eight in the NCAA Tournament. Suarez should hit the ground running for a Billiken team that is in reload mode due to a large number of voids that must be filled due to departures to enter the professional ranks.
---
Pictures from West Virginia Athletics, Indiana Athletics, High Point Athletics, Navy Athletics, UNC Greensboro Athletics, Saint Louis Athletics.