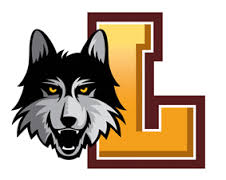 School – Loyola University Chicago
Conference – Missouri Valley
Coach – Neil Jones (4th Season)
Background – The Ramblers were 10-4-5 overall last year with a 2-2-2 mark in conference play. The ten wins in 2015 reflected the first double digit win total for Loyola Chicago since the 2008 campaign. The Maroon and Gold topped Missouri State 1-0 in the MVC Tournament before their season came to an end in the tournament semifinals when they came out on the losing end of a penatly kick shootout with SIU-Edwardsville after the contest was scoreless at the conclusion of 110 minutes of play.

The trend line continues upward under the direction of head coach Neil Jones who will enter his fourth season at the helm of the program in 2016 with a 24-21-12 overall record to date.  Loyola Chicago had six wins in 2013, eight victories in 2014 to secure their first winning season in seven years, and ten wins in 2015.

Jones took over the reigns of the program in 2013 after serving as an assistant coach at Northwestern for three seasons and as an assistant coach at his alma mater UC Santa Barbara for four seasons. Jones replaced Brendan Fitz  who compiled a 61-71-22 overall record while serving as the Rambler head coach from 2005 through 2012.

Back Eric Schoendorf was named the 2015 MVC Player of the Year and Defensive Player of the Year. Goalkeeper Tim Dobrowolski was named the MVC Goalkeeper of the Year. Schoendorf and Dobrowolski were All-MVC First Team selections. Back Daniel Hare, forward Elliot Collier and midfielders Kyle Thomson and Fabian Lifka were named to the 2015 All-MVC Second Team.  Lifka and forward Connor Stevenson were named to the MVC All-Freshman Team.

Dobrowolski was a 2015 NSCAA All-West Region First Team selection, Schoendorf and Thomson were NSCAA All-West Region Second Team selections, and Hare was named to the All-West Region Third Team.
Offense – Loyola Chicago found the back of the net a total of nineteen times in 2015. Increased productivity on the offensive side of the ball looks to be one of the areas where improvement is needed if the Ramblers hope to up their win total again in 2016.

Junior Elliot Collier (2g, 2a) and sophomores Connor Stevenson (2g, 2a), Alec Lasinski (0g, 1a) and Issac Forsgren look to be among the returning forwards who Jones will look to for offensive punch in 2016.

The midfield has the potential to be a team strength with juniors Kyle Thomson (2g, 1a) and Brody Kraussel (2g, 1a) and sophomores Fabian Lifka (3g, 2a) and Ryan Walker (1g, 1a) all slated to return. Redshirt senior Ryan Howe who contributed two goals in eight games back in 2014 before sustaining an injury that kept him on the sidelines in 2015 returns in the midfield and could play a key role in 2016.
Defense – Defense was the Ramblers calling card last year. They held opponents to a total of only eight goals while posting twelve shutouts and an impressive 0.39 goals against average.

The graduation of goalkeeper Tim Dobrowolski and backs Eric Schoendorf, Daniel Hare and Jacob Thoreson means that Loyola Chicago has some huge shoes to fill on the defensive side of the ball heading into the 2016 season. Dobrowolski was a three-year starter who completed his tenure for the Moroon and Gold with a total of twenty-five shutouts to become the program's all-time career leader in shutouts.

Schoendorf was an impact player during his tenure at Loyola Chicago.  After starting as a freshman in 2011 he battled through injuries in 2012 and 2013 to return as a starter in 2014 and to become the first MVC player to ever in 2015 to be named both Player of the Year and Defensive Player of the Year. Hare was a four-year starter and Thoreson a two-year starter who was named the MVC Defensive Player of the Week twice in 2015.

Seniors Kirill Likhovid, a three year starter who was a 2015 All-MVC Honorable Mention selection, Kevin Engesser (0g, 3a) who started thirteen contests last year, and Matthieu Braem (1g, 0a) who had nine starts in 2015 are among returning backs who will be counted on to anchor the backline in 2016. Senior Blake Bieg is among other returning backs who will seek to up his playing time in 2016.

Newcomers Jacob Graiber out of the Chicago Fire, Marius Kullmann who played with the Eintracht Frankfurt Youth Academy, and Addison Parrish out of Shattuck St. Mary's face a learning curve but may challenge immediately for playing time in the back.

Perhaps the biggest unanswered question heading into the 2016 pertains to the fact that there will be a new face in goal to anchor the defense. Returning goalkeepers include redshirt junior Andrew Chekadanov who played in one contest last year, redshirt sophomore Jim Barkei and redshirt freshman Adem Dzananovic. All three have limited collegiate experience but the potential to be very good.
Newcomers – Three and A Half Star Recruiting Class 
Marius Kullmann – Defender – Fulda, Germany – Marianum Fulda – Played for Eintracht Frankfurt U-17 and U-19. Member of the State Team of Fulda.
Lucas Bartlett – Defender – Overland Park, Kansas – Saint Thomas Aquinas – Four-year starter at Saint Thomas Aquinas. First Team All-State. First Team All EKL. Played club with Sporting Blue Valley. Kansas Player of the Year. NSCAA High School All-American.
Jacob Graider – Defender – Plainfield, Illinois – Benet Academy – Played for Chicago Fire Academy.  All-State selection at Benet Academy. ESMARK All-American.
Aidan Megally – Midfielder – Park Ridge, Illinois – Maine South High School – Played for Sockers FC.
Addison Parrish – Defender – Cumming, Iowa – Shattuck-Saint Mary's – Three-year varsity starter at Valley High School – All-State. Played for Sporting Iowa. Played for Shattuck-Saint Mary's his senior season.
Chase Wright – Forward – Lakeville, Minnesotta – Lakeville South High School – Played for Minnesota TwinStars Academy – Three-time All-South Suburban Conference selection. All-Metro First Team by the Star Tribune. Netted eighteen goals his senior season. All-Great Lakes.
Prognosis for 2016 – Loyola Chicago will enter the 2016 season seeking to build on a ten win 2015 season and a very productive spring season in which they were 4-0-2 and won the program's first Chicago Cup championship.

Jones has instilled a solid work ethic and team cohesivensess that bodes well for continued improvement. He also has added a recruiting class with great upside and the potential to contribute right away.

The makings of a more productive attack exists but at this point there does not seem to be one individual that stands out as being the key go-to guy and difference maker. That could change as the season progresses but the potential exists for offense by committee in 2016.

Sophomores Elliot Collier, Connor Stevenson and Alec Lasinski now have a year of experience under their belts which is a plus. Lasinski's four goals in the spring campaign was another good sign. The fact that Jones has been willing to allow younger players to gain experinece on the offensive side of the ball should begin to pay dividends in 2016.  

The midfield led by juniors Kyle Thomson and Brody Kraussel who have two years of starting experience under their belts and redshirt senior Ryan Howe who was an All-MVC selection in 2013 but missed most of the 2014 season and all of the 2015 season due to injury could prove to be the X-Factor in terms of adding balance to the attack. Look for Thomson, Kraussel and Howe among others to play a crucial role in terms of setting the pace for the team particularly during the early going.  . 

The Rambler defense is going to look different in 2016 due to key loses due to graduation.  As a result there could be a learning curve. The good news is that senior backs Kirill Likhovid, Kevin Engesser, and Matthieu Braem saw plenty of action last year and are likely eager to have the opportunity to play a greater role in 2016. Several of the newcomers also appear very capable of contributing sooner rather than later in the back. 

Anytime you have to replace a three year starter in goal like Tim Dobrowolski and experienced center backs like Eric Schoendorf and Daniel Hare and back Jacob Thoreson from a defensive unit that had the lowest goals against average in the conference and ranked among the top five in the country the prior season it creates a question mark.

The challenge heading into the 2016 season looks to be maintaining the same or similar level of performance on the defensive side of the ball while adding the additional firepower and playmaking ability needed on the offensive side of the ball to prevail in the close contests. Last year the Ramblers posted twelve shutouts, allowed only one opponent to score more than a singe goal and all of their four losses were by a one goal margin.  

The bottom line heading into the 2016 is that despite the challenges, Loyola Chicago looks to be a solid, cohesive team, with enough talent to be a very good soccer team and a difficult opponent to face. The MVC title looks to be up for grabs in a conference with a ton of parity while non-conference contests with opponents like Utah Valley, Creigton, and Northwestern provide the Ramblers the opportunity to make a little noise on the national scene. 

Recording a winning season in 2014 and a ten win season in 2015 were solid building blocks and positive steps forward. All things considered, chances are pretty good that the trend line will continue upward for the Ramblers in 2016.

Loyola Chicago will put their nineteen-game home unbeaten streak on the line when they open the 2016 campaign at home with matches against Valparaiso, Northern Kentucky, and Albany. Those contests should provide Jones and his staff some clarity in regard to the unanswered questions.