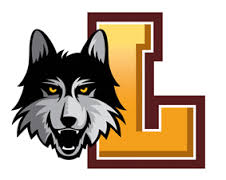 School – University of Loyola Chicago
Conference – Missouri Valley
Coach – Neil Jones – (3rd Season)
Background – In 2013 Neil Jones became the third head coach in the history of the Loyola University Chicago men's soccer program.  Jones will enter his third year as the Rambler head coach in 2015 after a 6-11-2 overall record with a 2-3-1 mark in conference play in 2013 and an 8-6-5 overall record with a 2-2-2 mark in conference play in 2014.  The trend line is heading in the right direction but Jones and his staff have some work to do as they go about laying the groundwork to make the Ramblers a serious contender for the MVC title and an NCAA Tournament caliber team. Accomplishing that is not a "pie in the sky" dream but it will likely not happen overnight. In fact Loyola Chicago earned a berth in the NCAA Tourney in 2006, 2008 and 2011 by virtue of winning the Horizon League Championship. In 2013 the Ramblers moved from the Horizon League to the MVC in a move that perhaps made the task of winning a conference title and the automatic berth that goes along with it a little more challenging. The fact that a relatively young Loyola Chicago team secured their first winning season in 2014 since 2008 is without a doubt a step in the right direction. In 2014 Tim Dobrowolski was named the MVC Goalkeeper of the Year. Defender Eric Schoendorf was also an All-MVC First Team selection. Midfielder Kyle Thomson was named the MVC Freshman of the Year and forward Elliot Collier and midfielder Brody Kraussel joined him as members of the MVC All-Freshman Team. Jones and his staff were recognized as the 2014 MVC Coaching Staff of the Year.
Offense – The Ramblers will be without the services of forward Brian Bement (3g, 3a) due to graduation. Sophomores Elliot Collier (4g, 2a) and John Cappuccitti (2g, 0a) return to spearhead the attack up-top. The experience they gained last year should be a plus. Sophomore Kyle Thomson (2g, 0a) who started every contest last year returns to set the pace in the midfield. Seniors Ryan Howe (2g, 0a) and Jake Savino (0g, 1a) and sophomore Brody Kraussel (0g, 5a) who led the team in assists last year should also figure prominently in the midfield in 2015. Senior forward Kevin Grigsby and sophomore forward Michael Garragher are among other returning players who look to be in the hunt for additional minutes in 2015. Forward Alex Lasinski who was the Michigan Gatorade Player of the Year in 2013 and forward Connor Stevenson who was named Minnesota's Mr. Soccer last year are among the incoming freshmen who could add an additional dimension to the attack.
Defense – The graduation of back Brian Lunar who was a three-year starter leaves a gap that must be filled in the back line. Putting together a winning program almost always starts on the defensive side of the ball. Jones who was a rock solid center back himself and four-year starter as a player at UC Santa Barbara has done a good job of doing that. Tim Dobrowolski who has been a starter for the past two seasons returns to anchor the defense. Last year he had a 0.78 goals against average while recording eight clean sheets. Senior back Eric Schoendorf returns to provide a solid foundation upon which to build the backline. Schoendorg was a starter as a freshman in 2011 and then missed almost all of the 2012 and 2013 seasons due to injury before returning to the starting lineup in 2014. Junior Kirill Likhovid (1g, 2a) and senior Daniel Hare who were starters last year as well as senior Jacob Thoreson (1g, 0a) also return to give the Ramblers a very experienced group of backs. Junior transfer back Matthieu Braem who was an NJCAA First Team All-American at Iowa Western Community College is among the newcomers who should contribute immediately.
Newcomers – Three and a Half Star Recruiting Class 
Coach Jones stated, "As the Loyola Men's Soccer program continues to grow and improve, our staff understands that we must consistently add top notch players who are not only great athletes on the field, but also outstanding people in the classroom, community, and locker room."
Matthieu Braem – Defender – Le Pradet, France – Lycee Saint-Joseph – A junior transfer from Iowa Western Community College in Council Bluffs, Iowa. NJCAA First Team All-America selection.
Adam Dzananovic – Goalkeeper – Loves Park, Illinois – Harlem High School – Played for the Rockford Raptons. Three-time All-Northern Illinois Conference First Team seletion. First Team All-State. Also played for the Chicago Magic.
Isaac Forsgren – Forward – Saint Paul, Minnesota – Saint Paul Academy – Played for the Minnesota Thunder. Two-time All-Independent Metro Athletic Conference selection. Versatile, soccer savvy player with a great work ethic.
Jimmy Keefe – Defender – Libertyville, Illinois – Libertyville High School – Played for GLSA FC 1974 team. Solid central defender.
Alec Lasinski – Forward – Ann Arbor, Michigan – Skyline High School – Played for Wolves Crew Soccer Academy. 2013 Michigan GAtorade Player of the Year. First Team All-State. Left sider attack oriented player.
Connor Stevenson – Forward – Woodbury, Minnesota – East Ridge High School – Played for Sporting St. Croix Academy. Two-time All-Suburban East Conference selection. Netted 62 goals and contributed 25 assists in high school career. Named Minnesota Mr. Soccer. 2014 NSCAA High School All-America selection.
Ryan Walker – Midfielder – Cedar Rapids, Iowa – Kennedy High School – Played for Sporting Iowa. Two-time All-Metro selection. Eight carrear goals and 26 carrear assists in high school.
Billy Werner – Midfielder – Wexford, Pennsylvania – North Allegheny High School – Played club for Shattuk Saint Mary's. Three-time ODP Region 1 pool selection. Also played for Century United.
Prognosis for 2015 – A very solid contingent of players who were starters last year return. As a result there are tangible reasons to be excited about Loyola Chicago's prospects heading into the 2015 season but it is wise to temper expectations with the understanding that there will likely continue to be some ups and downs because younger player continue to be in key roles. However, the experience that the sophomores in particular gained last year should result in improvement in both the consistency and intensity of play. Last year it was a postitive that the Ramblers played everyone close. Statistically speaking they found the back of the net a total of nineteen times while only allowing opponents to score a total of sixteen times. Statistics can be misleading but simple math dictates that the opportunity for improvement exists on the offensive side of the ball. From a practical perspective that means that the Ramblers need to improve their ability to create and finish scoring opportunities in the attacking third. In addition the Ramblers need to put together a full ninety minutes of play plus some when required and finish strong which is something they didn't always do last year. It is also noteworthy that Loyola Chicago was 6-0-2 when playing in the friendly confines of Loyola Soccer Park but they were 0-5-3 when playing on the road thus reflecting another area in which additional experience often results in improvement. If young players like Collier, Cappuccitti, Thomson, and Kraussel continue to improve, if veterans like Dobrowolski and Schoendorf provide leadership and remain hungry, and if the newcomers enhance the level of talent then the upward trend in the win total at Loyola Chicago should continue to increase. The bottom line is that the status quo will not yield the desired results. The Ramblers must find a way to improve their productivity on the offensive side of the ball while continuing to play solid team defense.