Soccer players in America are synonymous with being strong, fast and fit. Some might go as far as saying technique is not emphasized as much as it should be through the various youth ranks and through college soccer. The likes of Clint Dempsey and more recently Jack Harrison have shown that technical ability does exist at the college level. However, opinions vary in regard to the extent to which college soccer provides the platform that players need to continue to develop and master their technique.
Very few players in American college soccer possess the technical abilities of the following players.
---
---

Harry Cooksley – England/St. John's University
The 6 foot 3 attacking midfielder from England, who is a product of Reading United's youth program, has had somewhat of a rocky career so far. Cooksley turned his sights stateside after failing to make the ranks in the English leagues and at St John's University he has flourished. The Big East Midfielder of the Year and 2017 Third Team College Soccer News All American will look to terrorize defenders in the MLS in the coming months. With his skill, size and vision, he is a sure first round pick. The English playmaker has 10 goals 14 assists since breaking onto the D1 scene in 2016 at St. John's. Prior to that he played for two seasons at Limestone College where he scored 17 goals and contributed 12 helpers.
---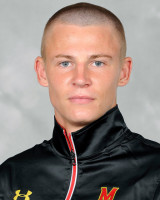 Gordon Wild – Germany/University of Maryland
Wild started off playing soccer for a local club in his native Germany until he was 14, after which he enrolled in the youth academy at Mainz in the Bundesliga, however Wild struggled. Later, he joined Wehen Wiesbaden, a third tier team in Germany before eventually heading to America to pursue the American dream. Wild had a banner season in 2015 at USC Upstate in the Atlantic Sun Conference where he netted a total of 16 goals and shared the 2015 national scoring title. He then transferred to Maryland in 2016 where he found the back of the net a total of 17 times for the Terps and was a was a sure first round pick, with a chance of signing a Generation Adidas deal had he opted to leave school early. However, he decided to stay another year. Wild is hands down a top 5 pick in the upcoming draft, with 38 goals and 9 assists since setting his sights stateside. Wild's combination of technique and ruthless finishing touch have not gone unnoticed by MLS scouts. It won't be long till Wild is a staple in MLS and American soccer.
---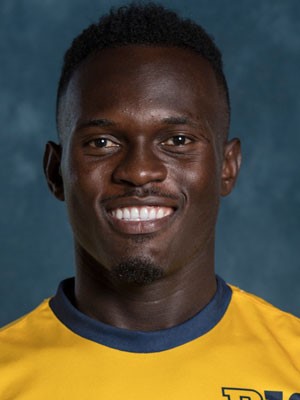 Francis Atuahene – Ghana/University of Michigan)
Pace, power, skill and an eye for the goal sets Atuahene apart from any player in college soccer. The Ghanaian is built for the MLS. A product of the Right to Dream academy in Ghana, he will soon be joining fellow standout Right to Dreamers Abu Danladi and Josh Yaro in the league. Atuahene is in his junior year with the Wolverines of Michigan. The hype is not without merit as Atuahene has 24 goals and 9 assists in three seasons in Ann Harbor under Coach Shaka Daly. Not only are his stats impressive considering his injury problems thus far this season, but his blazing pace and knack for goals puts the Ghanaian in the running as the leading contender to sign a Generation Adidas contract. Atuahene could very well be the first player chosen in the 2018 MLS Draft.
---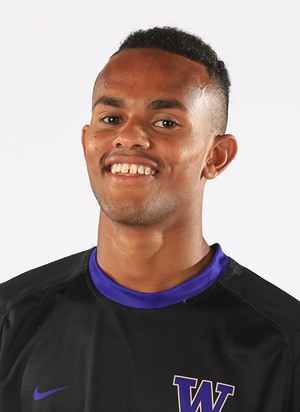 Handwalla Bwana – Kenya/University of Washington
Bwanna, who is an an absolute joy to watch, is a product of the Seattle Sounders youth program, He has emerged as a strong candidate for a homegrown deal with the Sounders in the upcoming season. Bwanna has a unique story of going from refugee camps in Kenya to being one of the brightest prospects in college and American soccer. Deadly on set pieces, smart and confident on the ball, the Kenyan might be considered a bit undersized due to his frail nature. However, there is no question in regard to his skill and technical ability which will translate well at the pro level. At only 18, the slight framed Kenyan wonder boy has 12 goals and 13 assists in two seasons so far at Washington.
---

Jon Bakero – Spain/Wake Forest University
The son of Barcelona legend Jose Mari Bakero, the diminutive forward took a different route towards the pro game than his father. Bakero grew up in Spain, and attended the famed LaMasia, before embarking on his American dream. Wake Forest which boasts a great soccer program and a great academic reputation was his destination. In Barcelona he had a narrow vision towards becoming a professional soccer player but when things didn't work out he set his sights stateside with a broad vision of the future which consisted of excelling athletically and academically. Bakero found the back of the net 16 times and contributed 14 assists for the Demon Deacons in 2017 to conclude his tenure in Winston-Salem with 37 career goals and 26 career assists. Bakero has established himself as one of the most technical players in the country and has been a huge part of Wake Forest's resurgence in the college game in the last three years. His close control and eye for goals will translate well into the MLS as he is projected to be a top 5 pick in the 2018 MLS draft. Bakero would certainly have plenty of good advice on being a pro from his legendary father.
---

Jon Gallagher – Ireland, Notre Dame
The Dundalk, Ireland native played in the U.S. Soccer Development Academy with Beachside SC. He had 39 goals and 15 assists over his college career at Notre Dame and has shown a flair for the dramatic with five of his team-leading 13 goals in 2017 standing up as game-winners. Prior to college, Gallagher had trials with Juventus FC, Marseille, Newcastle United and Blackburn Rovers. The highly rated Gallagher is one of the most lethal strikers in the college game, with the kind of composure Berbatov would be proud of. Look for him to be among the first taken off the board come draft day. With the tenacity and skill Gallagher possesses and the experience he gained at Notre Dame under the guidance of Bobby Clark, making an immediate impact in the MLS shouldn't be a problem.
---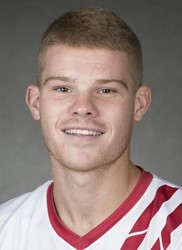 Chris Mueller – Illinois, University of Wisconsin
An exceptional talent who will be leaving Wisconsin as one of the programs best ever players. The Big Ten Offensive Player of the Year is as technically sound as they get in the college game. What stands out when you watch Mueller play is not just his technical ability but more importantly his fearlessness in possession of the ball. Mueller had 8 goals, 11 assists, and 27 points in 2016. He also recorded 9 goals, 20 assists, and 38 points during the 2017 season. He's a natural playmaker and one of the far more underrated players in this year's draft, Mueller will look to bring his brand of exciting soccer to a city near you.
---
---
Dela Agbotse is a contributing writer for College Soccer News. He can be reached at dela.agbotse11@gmail.com