October 28, 2019 – College Soccer News' veteran bracketologist has utilized the informaiton currently available to predict the forty-eight teams in the 2019 NCAA Tournament field, the sixteen seeds, and the match-ups. The predictions are based on the most recent RPI issued and a projection of the twenty-four conference champions who will earn an automatic berth. The analysis uses the same criteria the selection committee wil utilize which includes win-loss records, geography, recent team play, quality wins, and the head-to-head match-ups that have taken place to date.
The bracketologist will update his projections as additional informaiton becomes available. The projections will be impacted by changes in the RPI.
Conference champions and the automatic berths that go with them will not be known until conference touranments have been completed or regular season play has ended in those cases where conference tournaments are not held. The predictions of conference champions reflect current standings and do not take into account expected furture results.
The predictions do not reflect any national polls nor are they an attempt to gague who the best teams are. The selections predict what the NCAA Tournament field would be if the committee were to make their selections today.
The 2019 NCAA Tournament field, the seeds, and the brackets will be announced on Monday, November 18, 2019. First Round play will get underway on November 21 at campus sites throughout the country.
---
---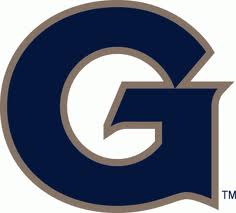 #1 Georgetown Region
---
---
First Round: Appalachian State (Sun Belt Conference Automatic) at North Carolina State (Atlantic Coast Conference #9)
Second Round: Winner at #1 seed Georgetown (Big East Conference Automatic)
---
First Round: Yale (Ivy League Automatic) at Boston College (Atlantic Coast Conference #8)
Second Round: Winer at #16 seed New Hampshire (America East Conference Automatic)
---
First Round: Akron (Mid-American Conference Automatic) at Notre Dame (Atlantic Coast Conference #6)
Second Round: Winner at #8 seed SMU (American Athletic Conference #2)
---
First Round: Furman (Southern Conference Automatic) at Kentucky (Conference USA #2)
Second Round: Winner at #9 seed Virginia Tech (Atlantic Coast Conference #4)
---
---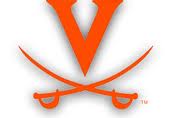 #2 Virginia Region
---
---
First Round: Saint Peters (Metro Atlantic Athletic Conference Automatic) at Maryland (Big Ten #3)
Second Round: Winner at #2 seed Virginia (Atlantic Coast Conference Automatic)
---
First Round: UNC Wilmington (Colonial Athletic Association Automatic) at Saint Louis (Atlantic 10 Conference Automatic)
Second Round: Winner at #15 seed Louisville (Atlantic Coast Conference #5)
---
First Round: Oral Roberts (Summit League Automatic) at Central Arkansas (Sun Belt Conference #2)
Second Round: Winner at #7 seed Clemson (Atlantic Coast Conference #3)
---
First Round: UIC (Horizon League Automatic) at Butler (Big East Conference #3)
Second Round: Winner at #10 seed Indiana (Big Ten Automatic)
---
---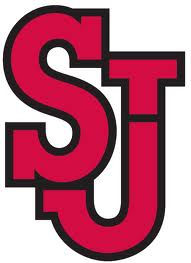 #3 St. John's Region
---
---
First Round: NJIT (Atlantic Sun Automatic) at Syracuse (Atlantic Coast Conference #7)
Second Round: Winner at #3 seed St. John's (Big East #2)
---
First Round: Seattle (Western Athletic Conference Automatic) at UC Davis (Big West Conference Automatic)
Second Round: Winner at #14 seed Saint Mary's (West Coast Conference Automatic)
---
First Round: High Point University (Big South Conference Automatic) at Charlotte (Conference USA #3)
Second Round: Winner at #6 seed Wake Forest (Atlantic Coast Conference #2)
---
First Round: Loyola Marymount University (West Coast Conference #2) at UC Santa Barbara (Big West Conference #2)
Second Round: Winner at #11 seed Stanford (Pac-12 Conference #2)
---
---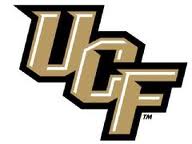 #4 UCF Region
---
---
First Round: Lehigh (Patriot League Automatic) at FIU (Conference USA Automatic)
Second Round: Winner at #4 seed UCF (American Athletic Conferene Automatic)
---
First Round: James Madison (Colonial Athletic Association #2) at Memphis (American Athletic Conference #3)
Second Round: Winner at #13 seed Missouri State (Missouri Valley Conference Automatic)
---
First Round: San Diego (West Coast Conference #3) at UC Irvine (Big West Conference #3)
Second Round: Winner at #5 seed Washington (Pac-12 Automatic)
---
First Round: St. Francis University (Norheast Conference Automatic) at Pittsburgh (Atlantic Coast Conference #10)
Second Round: Winner at #12 seed Penn State (Big Ten Conference #2)
---
---
Last Four At-Large Selections
San Diego
Pittsburgh
James Madison
Loyola Marymount University
Last Five Out
Providence
Loyola Chicago
Temple
Michigan
Marshall
Conference Breakdown
| | |
| --- | --- |
| America East | 1 |
| American Athletic | 3 |
| Atlantic Coast | 10 |
| Atlantic Sun | 1 |
| Atlantic 10 | 1 |
| Big East | 3 |
| Big South | 1 |
| Big Ten | 3 |
| Big West | 3 |
| Colonial Athletic | 2 |
| Conference USA | 3 |
| Horizon League | 1 |
| Ivy League | 1 |
| Metro Atlantic | 1 |
| Mid-American | 1 |
| Missouri Valley | 1 |
| Northeast | 1 |
| Pacific 12 | 2 |
| Patriot League | 1 |
| Southern | 1 |
| Summit League | 1 |
| Sun Belt | 2 |
| Western Athletic | 1 |
| West Coast | 3 |
| Total | 48 |