It is survive and advance time once again. The Big Dance is about to get underway. The 48-team field has been announced and it is now all about the journey along the road with the destination being the College Cup at Harder Stadium in Santa Barbara, Californina.
Wake Forest, Indiana, Kentucky and Lousiville were awarded the coveted top four seeds which means they could play their way to Santa Barbara without ever leaving home.
All sixteen first-round contests will take place on Thursday, November 15. All sixteen second round games are slated for Sunday, November 18. The third round (Round of Sixteen) will take place on Saturday, November 24 or Sunday, November 25 and the quarterfinals (Elite Eight) will be played on Friday, November 30 or Saturday, December 1 at the site of the highest seed.
The College Cup (Final Four) will take place on Friday, December 7 and Sunday, December 9 at Meridith Field at Harder Stadium in Santa Barbara, California.
---
---
#1 Wake Forest Bracket
First Round: Colgate (12-4-5) at New Hampshire (12-3-2)
Second Round: Winner at #1 Wake Forest (17-2-0)
---
First Round: Rider (10-9-1) at Akron (10-6-2)
Second Round: Winner at #16 Syracuse (7-6-4)
---
First Round: Grand Canyon (12-8-0) at UC Irvine (12-5-2)
Second Round: Winner at #9 Stanford (11-3-4)
---
First Round: SMU (10-4-3) at Oregon State (10-5-3)
Second Round: Winner at #8 St. Mary's (17-0-1)
---
---
#4 Louisville Bracket
First Round: James Madison (12-4-3) at High Point (13-2-2)
Second Round: Winner at #5 North Carolina (14-3-1)
---
First Round: Georgia State (11-6-2) at Charlotte (14-4-1)
Second Round: Winner at #12 Virginia Tech (10-6-3)
---
First Round: LIU Brooklyn (12-5-1) at West Virginia (13-6-0)
Second Round: Winner at #13 Georgetown (12-4-3)
---
First Round: UIC (12-5-2) at Michigan State (10-4-4)
Second Round: Winner at #4 Louisville (11-4-3)
---
---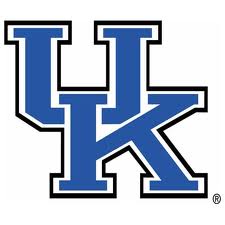 #3 Kentucky Bracket
First Round: UCLA (10-8-0) at Portland (11-3-3)
Second Round: Winner at #3 Kentucky (17-1-1)
---
First Round: Lipscomb (9-9-0) at Washington (12-7-0)
Second Round: Winner at #14 UCF (13-2-3)
---
First Round: Campbell (9-8-3) at North Carolina State (9-6-3)
Second Round: Winer at #11 Maryland (8-6-4)
---
First Round: UC Riverside (7-9-3) at Pacific (11-4-2)
Second Round: Winner at #6 Duke (10-6-2)
---
---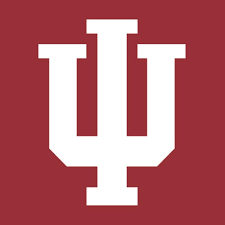 #2 Indiana Bracket
First Round: Princeton (10-5-2) at Michigan (12-5-2)
Second Round: Winner at #7 Notre Dame (10-6-2)
---
First Round: Furman (13-6-1) at UNCW (12-5-2)
Second Round: Winner at #10 Virginia (9-3-3)
---
First Round: Central Arkansas (8-5-4) at Air Force (15-4-0)
Second Round: Winner at #15 Denver (15-3-2)
---
First Round: Rhode Island (15-4-0) at Connecticut (11-5-2)
Second Round: Winner at #2 Indiana (17-2-1)
---
---