There are no easy games in the survive and advance environment of the ncaa tournament.
---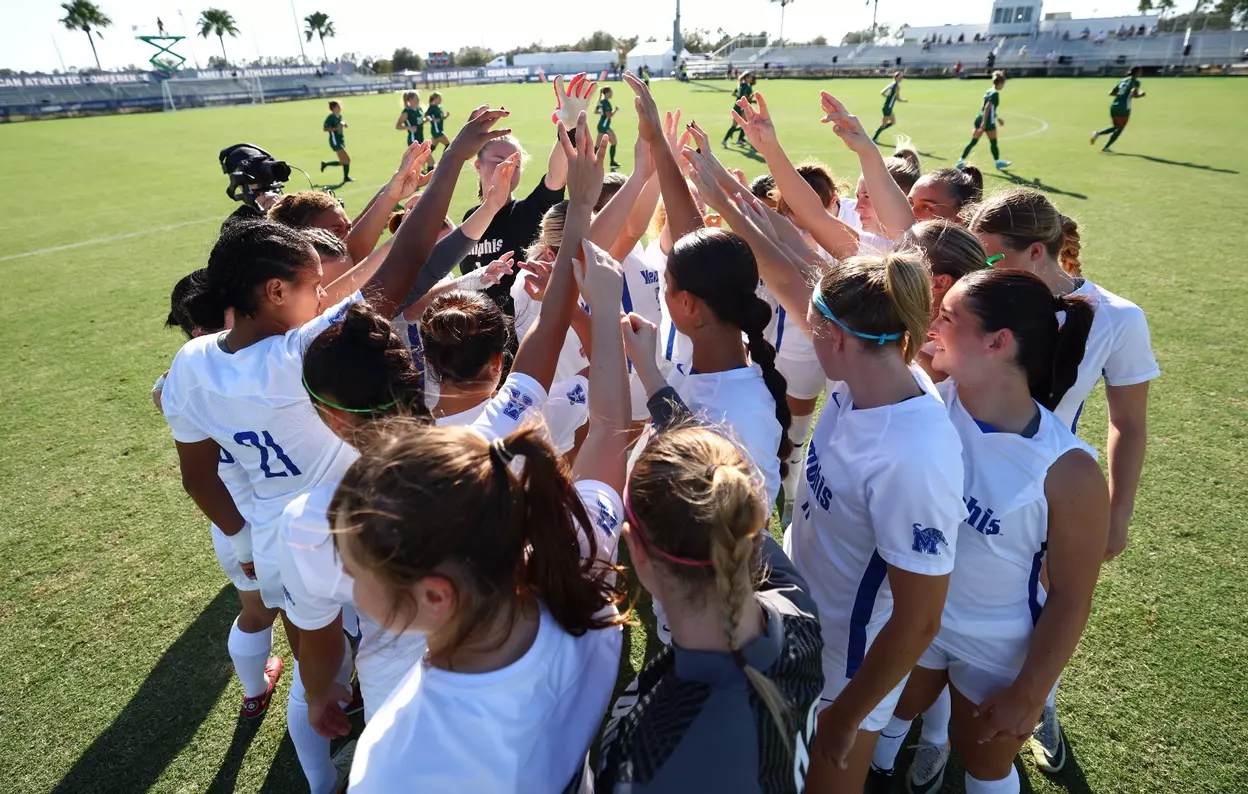 Memphis (19-1-0) vs Notre Dame (12-3-4) – Friday – Fayetteville, Arkansas – This is among the premier second round contests. RPI is the key to seeding and is the main reason why a 12-win Notre Dame side is a number three seed while a 19-win Memphis team is a number six seed.
Notre Dame out of the ACC has clearly played a more competitive slate of opponents than Memphis out of the AAC. Notre Dame also has a solid track record when it comes to play in the NCAA Tournament (74-24-4). Regardless it is impressive that Memphis is averaging 2.50 goals per game while a Tiger defense anchored in goal by junior Kaylie Bierman has recorded 13 shutouts and limited opponents to an average of 0.40 goals per contest.
Memphis' offense is powered by the dynamic duo of fifth year seniors Mya Jones (11g, 11a), the AAC Offensive Player of the Year, and Saorla Miller (11g, 3a). Jones has two game-winners while Miller sports six.
Notre Dame will counter with a balanced attack led by Maddie Mercado (8g, d2a), Ellie Ospeck (5g, 7a) and Kiki Van Zanten (6g, 4a) and playmaker Leah Klenke (2g, 10a) that averages 2.32 goals per game.
Look for Memphis to apply pressure from the get-go. Notre Dame's ability to halt Memphis' fifteen game winning streak and to control the tempo of the contest will depend on whether the Irish defense anchored by senior defender Eva Gaetino, the ACC Defender of the Year in 2022 and 2023, and freshman goalkeeper Atlee Olofson can contain Jones and Miller.
Memphis midfielder junior Momo Nakao and Notre Dame sophomore defender Leah Klenke look to be the X-Factors in this contest. Look for their play to have an impact on who prevails.
Give the Irish a slight edge going into this one but all things considered, Notre Dame and Memphis look to be evenly matched which should result in a very interesting and fast paced college soccer contest played on a neutral field.
Fasten your seat belts. Both teams are capable of making a deep run in the tournament but only one is going to go beyond the second round. This one falls into the something has to give category. Just what that is going to be will be determined on the field of play.
---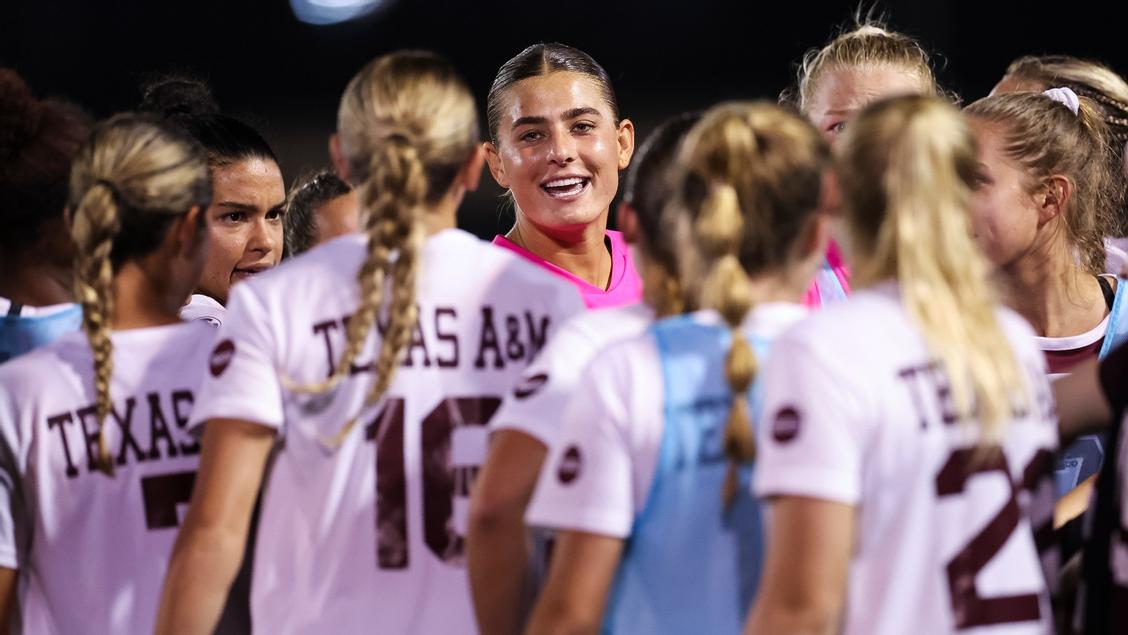 Texas A and M (10-7-4) vs Florida State – Friday – Tallahassee, Florida
This is a rematch. The Aggies and the Seminoles met in the 2023 season opener for both teams with FSU prevailing 2-1 in College Park back on August 17. It was a close contest with FSU midfielder Taylor Huff scoring the game-winner with four minutes remaining in regulation.
On the surface the rematch in Tallahassee looks to be all FSU. The Noles are unbeaten in their last 18 games while Texas A and M has had a roller coaster season that includes seven losses but as football analyst Lee Corso has often said, "not so fast my friend." The potential exists for the Aggies to make this one interesting.
First, the fact that UC Irvine upset number one seed and defending national champion UCLA 1-0 in Los Angeles in the first round is a stark reminder that on a given night in the one and done environment of the NCAA Tournament the unexpected can occur. More specifically, while the Aggies have been inconsistent, they have played very well at times with signature wins over Mississippi State 1-0, Alabama 3-1, Tennessee 4-3, and South Carolina 1-0.
Senior forward Jazmine Wilkinson (10g, 3a) is Texas A and M's top goal scorer but it has been offense by committee for the Aggies whose attack features eight different players who have scored three or more goals.
FSU has a high-octane attack led by Ony Echegini (13g, 4a), freshman phenom Jordyn Dudley (10g, 7a), Taylor Huff (5g, 12a), Beata Olsson (5g, 6a) and Jody Brown (5g, 4a).
The unanswered question in this one is whether a Texas A and M defense led by backs sophomore Carolyn Calzada, freshman Adysen Armenta, junior Macy Matula and freshman Margo Matula and fifth year senior goalkeeper Kenna Caldwell can keep the Noles in check and off the scoreboard. If they can, and that is a huge if, then Texas A and M could pull off the upset.
More likely than not this one will remain close for a half but the pressure that FSU will place on the Aggies will enable the Noles to take over the contest in the second half.
Look for the playmaking ability of Ran Iwai (0g, 7a) and Taylor Huff to be factor in the outcome for FSU. Midfielders junior Mia Pante (3g, 4a), sophomore Sydney Becerra (5g, 5a) and senior veteran Taylor Pounds (1g, 0a) are among those whose play will factor into the outcome for Texas A and M.
---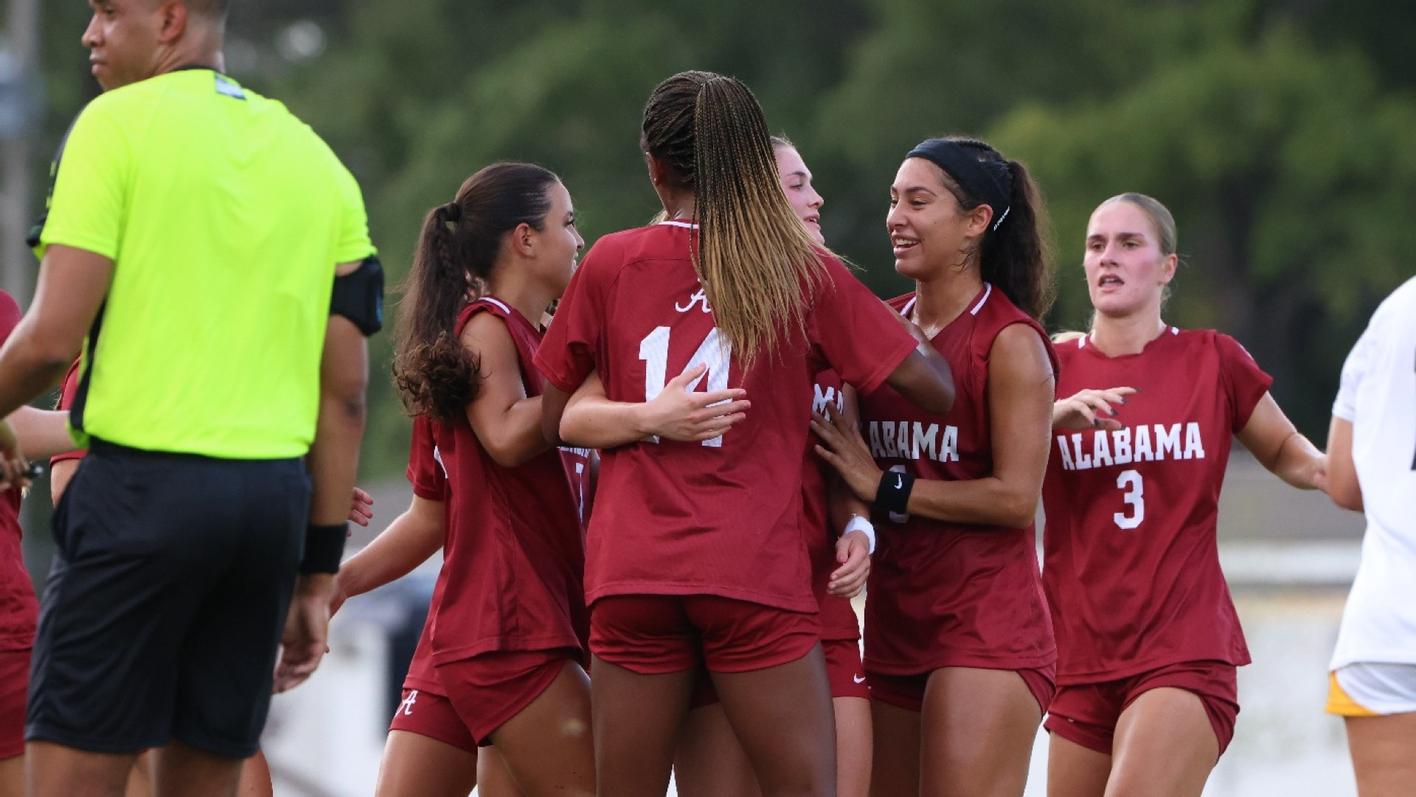 Alabama (12-4-5) vs North Carolina (11-1-8) – Friday – Lubbock, Texas
This is another rematch. The Tar Heels and Alabama tied 1-1 when the two teams faced each other on September 10 in Tuscaloosa.
It is hard not to think of UNC as a frontrunner when it comes to the NCAA Tournament. The Tar Heels have earned a berth in all 42 of the NCAA Tournaments to date, advanced to the College Cup 31 times including four out of the last five years, and have won the national championship 22 times.
North Carolina under Anson Dorrance is very competitive again this year but they have had trouble at times closing out games as reflected in their eight ties on the season. UNC is at their best when they can settle into a rhythm that enables them to place their opponent under pressure. Forwards redshirt sophomore Ally Sentnor (8g, 5a) with four game-winners and senior Avery Peterson (9g, 2a) add punch to the attack.
UNC's defense is anchored by veteran back redshirt senior Maycee Bell, redshirt sophomore Emerson Elgin, freshman Savvy King, graduate student Emily Moxley and redshirt sophomore goalkeeper Emmie Allen.
Alabama under head coach Wes Hart is also very competive but they have had trouble at times finishing the scoring opportunities that come their way. They are led on the offensive side of the ball by sophomore forward Gianna Paul (8g, 1a) and senior midfielder Felicia Knox (4g, 6a). Paul has big play ability but she has not scored in Alabama's last six contests.
The Tide has a veteran backline that includes graduate students Sasha Pickard, Bella Scaturro Bright, and Marianna Annest and senior Gessica Skorka along with freshman goalkeeper Coralie Lallier.
Senior midfielders Sam Meza and Talia Dellaperuta are among the X-Factors for the Tar Heels. Graduate student holding midfielder Macy Clem and redshirt sophomore forward Brooke Steere are among the Tide players who will factor in the outcome.
This one is going to come down to which team can set the pace of the game. Both Anson Dorrance and Wes Hart will have their teams prepared to play. It then comes down to which team is better able to execute their game plan and put in a full ninety minutes of play. Look for the Tar Heels to apply pressure right out of the gate. This one could go either way.
---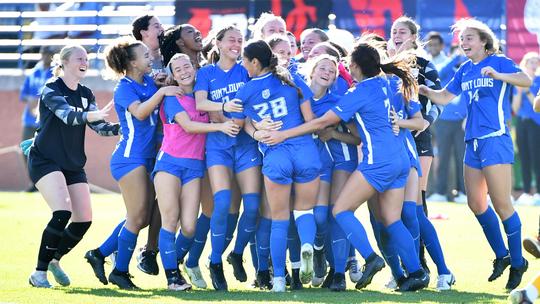 Saint Louis (18-2-2) vs. Georgetown (13-1-7) – Friday – State College, Pennsylvania
Another banner second round game between the A-10 Champion Billikens and Big East Champion Hoyas.
It pits a Saint Louis team that is unbeaten in its last 17 games (15-0-2) with 11 straight wins during which they have scored 38 goals and allowed none against a Georgetown team that is unbeaten in its last 13 games (9-0-4) with five straight wins during which time they have scored 24 goals and allowed 6.
Saint Louis is coming off a win over Indiana during which they scored twice during the first half and then utilized solid defense to secure a 2-0 win. Georgetown advanced by topping Old Dominion in overtime in a game in which they trailed 1-0 at the end of a somewhat flat first half. However, the Hoyas picked up the pace in the second stanza to come away with a 2-1 win.
The Billikens have a high-powered attack led by the duo of Emily Gaebe (15g, 7a) and Caroline Kelly (12g, 5a) that has produced a total of 69 goals. Both are dangerous goal scorers. Graduate Student Abbie Miller (4g, 2a) is a stalwart veteran and X-Factor who will set the pace in the center of the park.
A tenacious Saint Louis defense anchored by backs graduate student Lyndsey Heckel, seniors Sophia Stram and Katie Houck and sophomore Izzy Luebbert and goalkeeper Emily Puricelli, a standout four-year starter, has only allowed a total of ten goals.
This is a very impressive Saint Louis team (number six seed) that does not get the recognition on the national scene that some of the teams in the power conferences get. The only way for the Billikens to overcome that is on the field of play with a deep run in the NCAA Tournament.
A case could also be made that number three seed Georgetown, with a current RPI of eight, has not received the love on the national scene that their performance warrants. Perhaps that is because they have seven ties.
Forwards graduate student Allie Winstanley (5g, 5a) and sophomore Natalie Means (5g, 0a) are among the key ingredients in Georgetown's attack. Junior midfielder Eliza Turner (2g, 3a) is a pace setter and difference maker in the center of the park for the Hoyas.
A stout Hoya defense anchored very capably in goal by graduate student Allie Augur and graduate student backs Julia Leas, the two-time Big East Defender of the Year, and Brianne Riley has allowed only 11 goals.
In terms of common opponents, Saint Louis lost to Xavier 1-0 and beat Creighton 4-1. Georgetown tied Xavier 0-0 and beat them 2-0 and topped Creighton 1-0.
This one may be decided by more than one goal but the bottom line is that this is a matchup in which neither team wants to have to chase the game from behind. Whoever scores first will have a huge advantage. Intensity and the ability to put together two solid halves of play look to be among the keys to victory in this contest between two very good college soccer teams.  Both deserve to advance but only one will.
---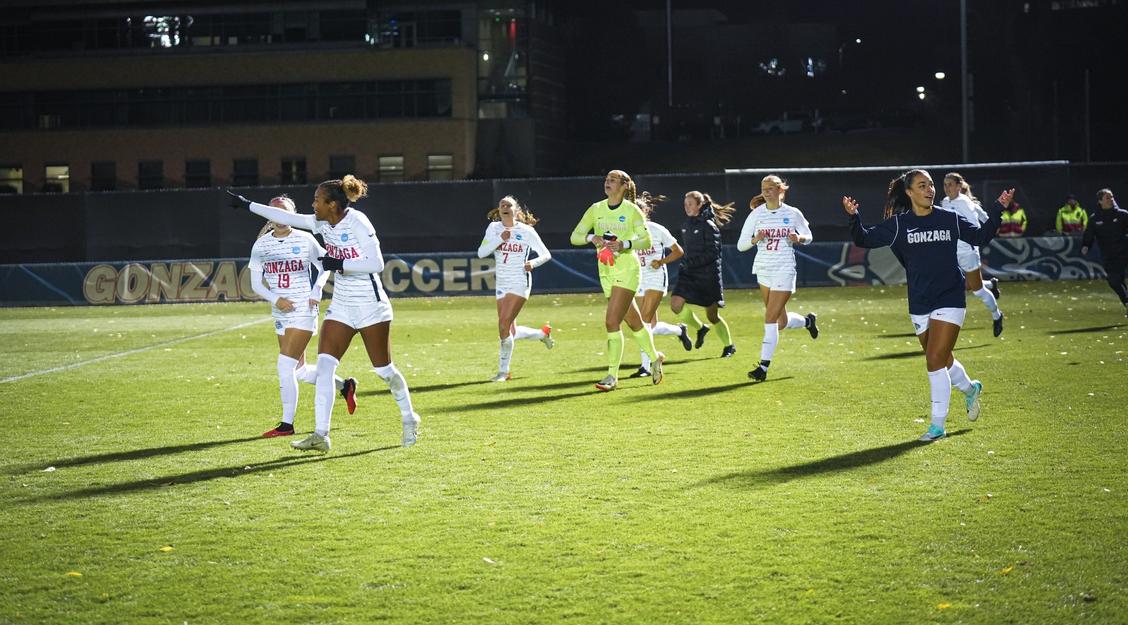 UC Irvine (9-7-6) vs. Gonzaga (14-3-2) – Friday – Lincoln, Nebraska  
First a little background information. The Anteaters are no stranger to NCAA Tournament play. UC Irvine entered the 2023 season off a 2022 campaign in which they advanced to the Sweet Sixteen in the 2022 NCAA Tournament. It is worth pointing out that the Anteaters topped UCLA in the first round of the 2021 NCAA Tournament, USC in the first round of the 2022 NCAA Tournament, and number one seed UCLA in the first round of the 2023 NCAA Tournament.
The Anteaters have their sights set on another return trip to the Sweet Sixteen but first they must get past a motivated Gonzaga team. The Zags just won the program's first ever WCC Title, they are making the program's second-ever appearance in the NCAA Tournament and first since 2005, and they punched their ticket to the second round by topping Idaho 1-0 to claim the program's first ever win in NCAA Tournament play.
Redshirt senior forward Alyssa Moore (7g, 5a) and junior midfielder Tati Fung (2g, 8a) are keys to UC Irvine's attack. Graduate student goalkeeper Gio Hinojosa and junior backs Kiera Smeenge and Mihaela Perez are part of an Anteater defense that has not allowed a goal in four contests. Senior midfielder Gianna Creighton is a stalwart and pacesetter for the Anteaters whose play will factor into the outcome.
Gonzaga under head coach Chris Watkins has a multi-dimensional and balanced offense powered by Gianna Riley (12g, 6a), Marissa Garcia (9g, 4a), and playmaker Kelsey Oyler (1g, 12a). Maddie Kemp provides additional firepower to the attack in the midfield. Don't overlook the contribution of senior midfielder Chelsea Le (2g, 1a) who is a key ingredient and impact player.
Junior goalkeeper Lauren Towne (0.74) anchors the Zags defense along with backs junior Grace Courter and freshman Makayla Werner among others.
It is going to take a total team effort to win this one. It is a matter of which team is able to do a better job of playing to their strengths. Give UC Irvine the edge in experience and on defense. Gonzaga has the edge in terms of offensive productivity. There is a lot to like about both teams.
This one is up for grabs and could very well be determined by a single goal. The margin for error for both teams in this matchup is slim.
---

Pictures from Memphis Athletics, Texas A and M Athletics, Alabama Athletics, Saint Louis Athletics and Gonzaga Athletics