Solid Team Defense Has Been A Factor In The Success These Teams Have Enjoyed In The Early Going. By Sarah Sparkman
---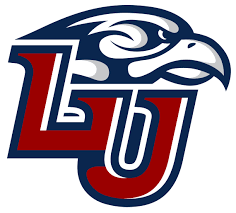 Liberty – The Lady Flames are a perfect 9-0-0 during which time they have scored a total of 19 goals while a solid Liberty defense has posted a total of six shutouts and only allowed three goals. The Flames and Florida State are the only two women's Division I teams that have won all their games.
Liberty is now entering uncharted waters as they begin play in the nine-member Colonial Athletic Conference after competing in the ASUN for the prior five seasons. They travel to face Middle Tennessee on Thursday and then host Sam Houston on Sunday.
Forwards sophomore Ivy Garner (4g, 2a) and senior Allison Hansford (3g, 3a) and senior midfielder Rachel DeRuby (4g, 2a) have been key ingredients in a balanced attack. Graduate Student Saydie Holland (2g, 2a) sets the pace in the middle of the park. Junior goalkeeper Ainsley Leja has anchored the defense along with backs graduate students Rebekah Earnest and Bridle Herman, senior Lena James, and redshirt freshman Sallie Garner among others.
There is a lot to like about Liberty's chances for continued success if they continue to do a good job of maintaining possession, identifying space that they can exploit, and staying organized on the defensive side of the ball. The Flames will also have to do a good job of settling into a rhythm of play while adopting to the somewhat different systems of play that they will face from CUSA opponents. This is a deep and unified Liberty team which should serve them well as the season progresses.
---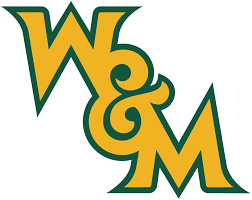 William and Mary – The Tribe is 5-0-4 overall with a 2-0-1 record in CAA play. Their nine-game unbeaten is their longest unbeaten streak in program history. William and Mary completed the non-conference portion of the 2023 campaign without a loss for the first time in program history. During their first nine contests they have scored 14 times while only allowing three goals.
The Tribe will seek to keep their unbeaten streak alive when they host CAA foes Campbell on Thursday and Elon on Sunday.
Sophomore forward Ivey Crain (4g, 1a), the 2022 CAA Rookie of the Year, is the key ingredient in a balanced Tribe attack that includes eight different players who have contributed a goal and four who have provided a game-winning score.
Fifth year senior Zoe Doughty anchors the defense in goal along with sophomore center back Nora Green-Orset (2g, 0a), seniors Nicole Sellers and Ginny Delacruz, sophomore Leila Green, and freshman Molly Widderich. Fifth-year seniors Jilliam O'Toole and Kayleigh Shackford are very capable and experienced midfielders.
William and Mary has a low margin of error and can't afford to look past anyone. CAA foes Hofstra and Towson will provide a real challenge for the Tribe down the road but in the meantime, they have to take it one game at a time. The potential exists for a special season if the Tribe can consistently put in a full 90 minutes of play and avoid costly lapses in play.
---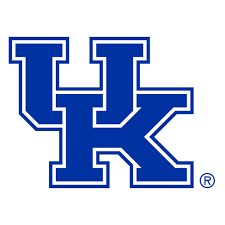 Kentucky – The Wildcats are off to a 6-0-2 record under second year head coach Troy Fabiano. They are coming off a solid 1-1 tie with Texas A and M on the road in their SEC season opener.
Kentucky is off to a good start but it must be tempered with the fact that they began the 2022 season with a 7-1-0 mark against non-conference opponents before going 0-8-2 in SEC play to finish the year with a 7-9-2 overall record. Nonetheless there is reason for cautious optimism for a Kentucky team under Fabiano that has scored 16 times and only allowed three goals to date with a 49 to 19 advantage in shots on goal.
Graduate Student forward Jordyn Rhodes (7g, 0a) adds punch to the attack up top. A midfield that includes fifth-year senior Sophia Caruso (0g, 1a), seniors Anna Young and Ulfa Ulfarsdottir (2g, 2a) and freshman Tanner Strickland (1g, 4a) looks to be stronger than last year.
Much will hinge on the ability of the Wildcat defense anchored by graduate student goalkeeper Marz Josephson who is a transfer from North Carolina and backs graduate student Maggy Henschler, senior Grace Phillpotts, junior Taya Hjorth and freshman Grace Hoytink among others to hold their own when they begin the grind of SEC play.
Kentucky will face a difficult challenge when they host SEC foe and nationally ranked South Carolina on Thursday followed by a trip to Gainesville to tangle with Florida on Sunday. They then have a contest at home against nationally ranked Alabama the following Friday.
Kentucky has a step hill to climb. This team will not likely challenge for the SEC title in 2023 but the potential exists for upward movement and some wins that the Wildcats can build on.
---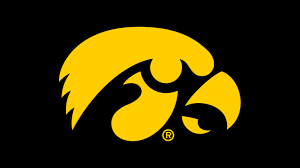 Iowa – There is reason for excitement at Iowa. The Hawkeyes are off to a solid 6-0-2 start that includes a non-conference win over Mississippi State in Starkville, a non-conference scoreless tie with highly regarded Virginia in Charlottesville and a 1-1 tie with Illinois in their Big Ten season opener.
Iowa is off to a very promising start particularly when you take into consideration the fact that they were 5-6-7 overall last year. The Hawkeyes under head coach Dave Dilanni have scored a total of 14 goals and only allowed two. Solid team defense that begins up top and is anchored in goal by senior Macy Enneking (0. 25 gaa) and backs fifth-year Samantha Cary, senior Maggie Johnson and freshman Millie Greer has recorded a total of six shutouts.
The duo of junior forwards Elle Otto (3g, 1a) and Kenzie Rolling (2g, 4a) provide big play ability for an offense that includes nine players who have scored. The Hawkeyes have a small margin for error so much will depend on their continued ability to put in a full 90-minute shift without letdowns on the defense side of the ball and their ability to finish the scoring opportunities that come their way in the final third.
Iowa has a challenging Big Ten contest coming up on Thursday when they travel to Madison to square off with a Wisconsin team that they have had trouble topping in the past. The Hawkeyes follow that up with another tough Big Ten matchup at home against Minnesota on Sunday.  Those two games will provide a good indication of the mettle of this Iowa team.
---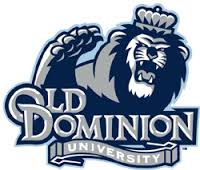 Old Dominion – The Monarchs are 6-0-2 with a 1-0-0 mark in Sun Belt Conference play. Their eight-game unbeaten streak is the longest for ODU since the 2006 team won its first eight games. The Monarchs have posted clean sheets in seven of their eight games. ODU is coming off a tough 1-0 win on the road over Coastal Carolina in their Sun Belt Conference opener.
A tenacious ODU defense anchored by junior goalkeeper Emily Bredek and backs junior Anessa Arndt, sophomore Jenna Daveler and freshman Ashlynn Kulha has only allowed one goal. Midfielder Thalia Morisi (3g, 0a), forward Anna Torslov (2g, 1a) and midfielder Ece Turkoglu (2g, 1g) have been the top goal scores for a Monarch offense that has produced 13 goals. Junior Gry Boe Thrysoe is among the key contributors who add stability and set the pace in the midfield.
ODU resumes Sun Belt play when they host Louisiana on Thursday followed by what could be a very challenging conference contest on Sunday at Georgia Southern. Much hinges on Old Dominion's ability to control the pace of the contest, hold their own in regard to the run of play, and to continue to do what has worked for them.
---
Picture from Liberty University Athletics
Sarah Sparkman is a contributing writer covering women's college soccer for College Soccer News.