Conference Play Creates Some Interesting Matchups As Teams Seek To Enahnce Their Seeding In Post Season Play.
---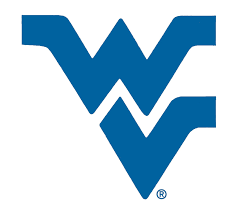 #1 West Virginia (11-0-4) at Kentucky (4-6-4) – Sunday – West Virginia is coming off an emotional 5-2 win over in-state rival Marshall before a packed house in Morganton and a 2-0 win over Coastal Carolina on the road.
The Mountaineers are among only a handful of teams in the country that are unbeaten.
Kentucky has not had the type of season that they were expected to have. You need look no further than the fact that the Wildcats have only produced a total of fifteen goals and allowed a total of 17 to date to get a good idea why. Lack of productivity on the offensive side of the ball tends to create a mindset that is focused on not losing rather than winning. Having said that, Kentucky's unexpected 2-0 win over Marshall on Sunday before a sold-out crowd at Hoops Family field may have given the Wildcats new life.
West Virginia will return to the scene of the crime so to speak before what should again be a partisan Wildcat crowd.
Much will hinge on Kentucky's ability to contain a potent West Virginia attack. On paper the Mountaineers should prevail but games are not played on paper. Put this Sun Belt Conference contest on the potential upset special list.
---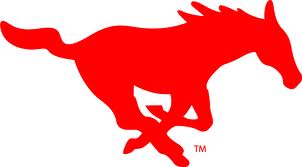 #2 SMU (10-1-2) at UAB (0-10-4) – Friday –It is a mistake to look past anyone. Chances are pretty good that Kevin Hudson is reminding the Mustang's of that. SMU's lone loss and one of their two ties occurred on the road.
However, an SMU attack powered by forward Jelldrik Dallman (10g, 2a) and a defense anchored by senior goalkeeper Cole Johnson should be more than UAB can handle in this American Athletic Contest.
---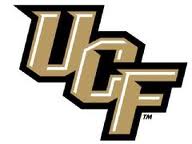 #3 UCF (9-1-2) at Georgia State (5-5-5) – Sunday – UCF just moved into the number one spot in the United Soccer Coaches poll.
Their one loss is to previously number one ranked Marshall 1-0 and their ties are with FIU 2-2 and West Virginia 2-2. There is much to like about what the Knights who are currently in the number one spot in the highly competitive Sun Belt Conference have accomplished. They began the season with a huge 2-1 win on the road over Clemson and have continued to find ways to win the close games.
Opponents have had a difficult time containing forward Lucca Dourado among others while a UCF defense anchored in goal by Juanvi Munoz and backs Zane Bubb, Raphael Crivello, Anderson Rosa and Timithy Arios has held opponents to a total of only 11 goals.
Georgia State has a balanced attack but their defense has been porous at times. The Panthers will have to put in a solid 90 minutes of play on the defensive side of the ball to have a chance of upsetting UCF in this Sun Belt Conference contest.
---
Wake Forest (10-1-4) at Louisville (9-4-2) – Friday –When Wake Forest has the personnel that enables them to settle into a rhythm that allows the Demon Deacons to apply pressure while remaining stable on the defensive side of the ball, they are tough to beat.
Wake Forest has been good all year at maintaining possession, knocking the ball around, and finding seams they can exploit. Roald Mitchell (9g, 2a) has been to go-to guy in an attack that has produced a total of 34 goals while a defense anchored in goal by Trace Alphin and an experienced group of defenders that are collectively among the best in the country have held a competive slate of opponents to only 11 goals.
Louisville rocketed upward in the rankings with early season wins over UNCG and Kentucky that turned out to be false positives. Forward Gage Guerra scored six goals in Louisville's first seven contests but since he has been absent from the lineup the Cardinals attack has not been the same.
Louisville is 6-1-1 when playing in the friendly confines of Dr. Mark and Cindy Lynn Stadium this year. Wake Forest is a prohibitive favorite in this ACC contest but a Louisville win is not out of the question should the Demon Deacons not bring their A game.
---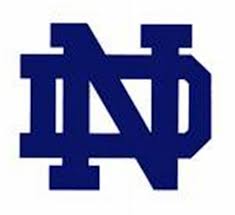 Pittsburgh (6-4-4) at Notre Dame (10-1-4) – Friday – Solid team play on the defensive side of the ball is always a trademark of Chad Riley's teams. The Irish have only allowed a total of eight goals on the season. When Riley's teams have the ingredients to combine tough defense with a potent attack you can bet the farm that they will be very tough to beat. The Irish have both this year with an attack powered by Matthew Roou (9g, 3a) who contributed the equalizer in Notre Dame's 1-1 tie with Wake Forest last Friday and Eno Nto (6g, 1a) that has scored a total of 30 times.
Pitt is without a doubt the strongest team in the county with a 6-4-4 record. Much depends on which Panther team shows up. Will it be the one that was thumped 4-1 by Georgetown and 3-1 by Marshall or the won that beat Wake Forest 3-0. It is also noteworthy that Pitt is 0-3-1 when playing away from home.
---
Picture from Notre Dame Athletics