Another MLS draft has come and gone, and that means many young college soccer players are fortunate enough to have realised childhood dreams of playing professional soccer. None more so than Francis Atuahene (Michigan, Dallas FC), Emma Tsumasi (Wake Forest, Dallas FC) and Edward Opoku (Virginia, Columbus Crew SC).
What this trio have in common other than being from Ghana is that they are all graduates of the now famed Right to Dream academy.
Right to Dream which is an academy based in Ghana is an organization that looks to give young kids, male and female from difficult backgrounds in Ghana an opportunity to better themselves and their community through soccer and more importantly through education. As a result college soccer and subsequently MLS teams have become a direct beneficiary.
Over the past few years Right to Dream has become synonymous with producing college soccer stars. It is no surprise that over the last three years it has produced four first round draft picks including Abu Danladi out of UCLA who was the 1st overall pick in 2017 by Minnesota United and Joshua Yaro out of Georgetown who was the 2nd overall pick in 2016 by Philadelphia. That trend does not look to be slowing down any time soon with an arrary of talented players representing various teams across college soccer eager for the opportunity to grow and to display their talents.
The following three talented Right To Dream collegiate players may be next in line to represent the academy in the MLS next year.
---
Umar farouk Osman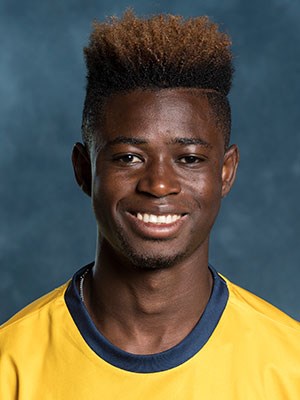 The slight framed University of Michigan winger and former Gatorade national player of the year had a up and down season in his first year in Ann Arbor. Osman started off his freshman year flying for the Wolverines, thanks in large part to the injury ridden start to the year of star forward Francis Atuahene. When Atuahene returned to full fitness later on in the season, Osman played largely in the shadow of the 4th overall pick in the 2018 MLS draft. With Atuahene moving on to the professional ranks, the tricky Osman affectionately known as UFO will look to take on more responsibility, something he seems to thrive on. Look for Osman to have a stellar year in 2018 and to become a solid candidate for a Generation Adidas contract to take his talents to the MLS.
---
Mohammed Zakyi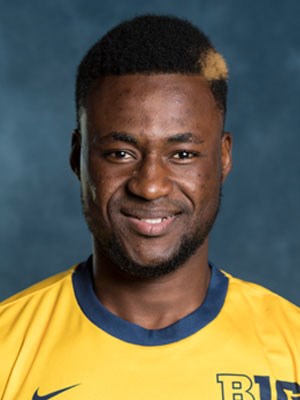 A productive striker with an eye for the goal and exceptional ball control for a big man, Zakyi (6g, 4a) was a big influence in Shaka Daley's Wolverine side, along with fellow right to dream star Francis Atuahene, they made their Michigan team an attacking threat every time they stepped on the pitch. If Zakyi continues to progress and build on his impressive first year in college soccer, he looks to be a great prospect for a Generation Adidas deal in the upcoming year.
---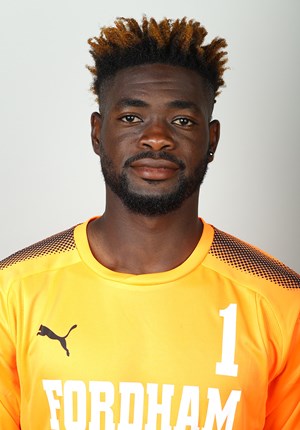 Rashid Nuhu
Nuhu is undoubtedly one of the best goalkeepers in college soccer. The shot stopper from the Right To Dream program helped the underdog Fordham Rams shake up the college soccer landscape with an unexpected deep run in the NCAA tournament in 2017. It was a stellar season for a Fordham side that made school history when they advanced to the Elite Eight before eventually losing out to North Carolina. Nuhu who had eleven shutouts during Fordham's historic run, made countless saves that kept his team in numerous games. Nuhu is prime for an MLS future and should be one of the first names off the board in the MLS draft next year.
---
Dela Agbotse is a contributing writer for College Soccer News. He can be reached at dela.agbotse11@gmail.com