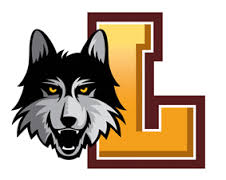 Team – Loyola University Chicago
Conference – Missouri Valley
Coach – Neil Jones (2nd Season)
Background – The 2013 season was a year of transition for the Ramblers who were 6-11-2 overall with a 2-3-1 mark in conference play.  Their two conference victories were over SIUE 1-0 and Central Arkansas 2-0.  It was Neil Jone's first season at the helm of the program.  Jones replaced Brendan Eitz who had been the Rambler's head coach for eight seasons. It was also Loyola Chicago's first season as a member of the Missouri Valley Conference after previously playing in the Horizon League.  Jones came to Loyola Chicago with solid credentials that included three seasons as the associate head coach at Northwestern under Tim Lenahan and four seasons as an assistant coach at his alma mater U.C. Santa Barbara where he also had a very distinguished career as a player.  The Ramblers showed promise at times during the 2013 campaign but didn't have the talent from top to bottom to hold their own with their more competitive opponents.  Forward Brian Bennett and midfielder Ryan Howe were honorable mention MAC selections and defender Kirill Likhovid was named to the MVC All-Freshman team.
Offense – Senior forward Brian Bement (8g, 0a) who led the Rambers in goal scoring last year returns to headline the attack. Junior forward Jake Savino (1g, 1a), senior midfielder Andrew Raymonds, and junior box to box midfielder Ryan Howe (1g, 1a) who will likely set the pace will also provide offensive punch while a talented group of newcomers that includes forwards Elliot Collier from New Zealand and John Cappuccitti from Mount Prosect, Illinois and left footed midfielder Kyle Thomson will seek to ad an additional dimension to the Loyola Chicago offense. Junior forward Kevin Grigsby is among other returning players who will seek to play a greater role in 2014.
Defense – The Ramblers must replace back Reed Patterson, who was a three-year starter, due to graduation but a solid necleus returns led by fifth year senior Brian Lunar who should slot in at the right back spot.  Lunar showed his versatility last year when he assumed various roles across the back at times due to injuries sustained by other players. Junior Daniel Hare who was a starter last year returns at left back. Sophomore Kirill Likhovid who saw action in seventeen contests last year returns with a year of play under his belt and senior Eric Schoendorf who missed most of last year due to injury but had a solid showing in spring play looks to be a positive force on the defensive side of the ball. Junior Lee Grander (1g, 1a) who played in nine contests last year is among other returning backs who should be in the mix. Sophomore midfielder Kevin Engesser who saw action in thirteen matches last year also adds another dimension to the defense.  Defenders Jordan Valentic-Holden and left-footed Sam Vinson are among the newcomers who should push for playing time in the back. Newcomer Dallas Moses will add depth as a defensive midfielder. All three have very good engines, possess the ball well, and have the potential to push forward to add to the attack.  The Ramblers return junior Tim Dobrowolski who was the starter in goal last year along with senior Zac Brown and sophomore Andrew Chekadanov.  While Dobrowolski is the front runner it is likely that he will face stiff competition for playing time from the other returning goalkeepers as well as newcomer Jim Barkei.
Newcomers – Three And A Half Star Recruiting Class 
Coach Jones stated – "As a staff we are extremely excited about the additon of these outstanding young men to the Loyola soccer family."  I must give a lot of credit to the hard work of assistant coaches Nate Boyden and Brian Plotkin."
Jim Barkei – Goalkeeper – Downers Grove, Illinois – Downers Grove North High School – Played for the Chicago Magic PSG U-18 Academy.  Two-time winner of the Adidas Golden Glove award.
John Cappuccitti – Forward – Mount Prospect, Illinois – John Hersey High School – Netted twenty-two goals and contributed thirteen assists his senior season in high school.  All-State selection.  Played club ifor Team Evanston.
Elliot Collier – Forward – Hamilton, New Zealand – Saint Paul's Collegiate – Played club for the Hamilton Wanderers AFC of the Northern Premier League.  Played on New Zealand's futsal team.
Brody Kraussel – Midfielder – Milwaukee, Wisconsin – Muskego High School – First Team All-Conference.  All-State.  Played club for SC Waukesha.  Gatorade Player of the Year nominee in 2013.
Dallas Moses – Midfielder – Springfield, Missouri – O'Fallon Township High School – First Team All-State.  Played club for St. Louis Scott Gallagher Metro.
Kyle Thomson – Midfielder – Park Ridge, Illinois – Maine South HIgh School – Played club soccer for Sockers FC Chicago.  Didn't play high school soccer.
Jordan Valentic-Holden – Defender – Wellington, New Zealand – Hutt International Boys School – Played club for Western Subburbs FC.
Samuel Vision – Defender – Lauderhill, Florida – American Heritage High School – First Team All-County.  Played club for WEst Pines United and Mirimar United.  Played with the Canadian U-17 National Team.
Michael Carragher – Forward – Glencoe, Illinois – New Trier High School – Played for the Chicago Magic PSG Academy.
Wyatt Milosch – Forward – Oswego, Illinois – Oswego High School – Played club for the Sockers FC Chicago.
Jacob Thoreson – Defender – Auburn, Washington – Thomas Jefferson High School – HIghline Community College – Played last two seasons at Highline Community College in Des Moines, Washington.  First-Team All-State in high school.
Prognosis for 2014 – Jones has his work cut out for him as he seeks to move the Ramblers up the ladder in MVC play and to increase there overall win total.  This is a program that has had noteable seasons in the past as reflected in NCAA tournament appearances in 2006, 2008 and 2011.  Last year the Ramblers netted a total of eighteen goals while allowing thirty-four. While statistics can be misleading it is clear that those figures have to be reversed in order to produce a substantive change in the win-loss column.  There is a lot of talent in the Chicago area.  If Jones can tap into some of it and also supplement his roster by recruiting a few top notch players from his home of New Zealand then chances are pretty good that you will soon see an increase in the level of talent on both sides of the ball and the program will begin winning more games than they lose. An attitude of continual improvement is the key for Loyola Chicago as was reflected in their play during the spring season. The ability of the coaching staff to effectively merge the eleven member recruiting class in with the returning players is another key to success. In order to succed against non-conference opponents like Michigan State, Northwestern, and Wisconsin as well as the top level opponents in the MVC, Loyola Chicago must play well together as a team.  That translates into the ability to maintain possession in the attacking half of the field in order to develop and create high percentage scoring opportunities while remaining organized and difficult to break down on the defensive side of the ball.