The 2018 college soccer season begins in August with schools fighting for the right to partake in the NCAA tournament. All of the top schools made some big signings. Some of the newcomers will not doubt make a big impact in 2018. However, there are always a group of returning players who have breakout seasons or who step forward and build on the success they have had to date by taking on an even greater role than in the past. We compiled a list of five highly motivated returning players who you might want to keep an eye on heading into the 2018 campaign.
---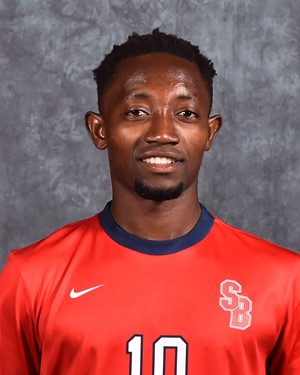 Serge Gamwanya – Senior – Midfielder – Stony Brook
Gamwanya is one of the best players in the America East Conference. A diminutive playmaker with the ability to unlock defenses, However, the former America East Rookie of the Year (2015), All-Conference First-Team and All-East Region selection (2016) struggled last year to replicate his 2016 form due to injuries. With his injuries behind him, the former Rosenborg BK midfielder is looking to hit the ground running in August. Gamwanya will be looking to bolster Stony Brook's attack and spearhead a ressurgent Seawolves side in 2018. He recorded just one goal and three asists in 2017 in a disappointing 7-6-5 season for himself and Stony Brook. However, Gamwanya will be motivated to put last season to bed by a dominationg season in the American East in 2018.
---

Alistair Johnston- Sophomore – Midfiedler – Wake Forest
Johnson was a Big East Conference All-Freshman Team selection in 2016 during which he started and played in seventeen contests. He followed that with a highly productive 2017 campaign in which he was again an integral part of St. John's season. The Canadian traded the red jersey of the Red Storm for the gold of Wake Forest during the off season. Johnston is an impact player who works hard off the ball and provides very solid link-up play. He adds a lot of versatility and a goal scoring touch. Last year he led St. John's attack with six goals and four assists. Look for the talented linkman to play a key role in Wake Forest's efforts in 2018 to repeat as ACC champions.
---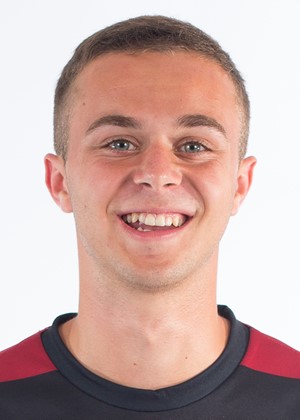 Jared Gilbey – Junior – Midfielder – Stanford
The play of Jared Gilbey has been a significant part of Stanford's unprecedented success over the last few years. With the departure of star players such as Foster Langsdorf, Corey Baird, Drew Skundrich, and Tomas Hillard-Arce, the spotlight is on Gilbey among others to orchestrate yet another NCAA triumph for the Cardinal. Gilbey recorded six assists from a deep lying position in 2017. The talented center midfielder who hails from New York connects the attack and defense as effectively as anyone in College soccer.
---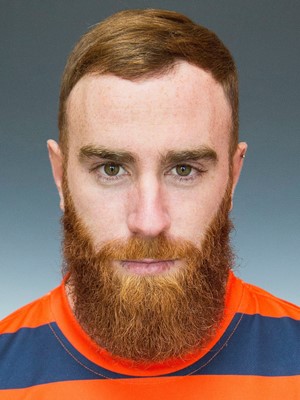 Hugo Delhommelle – Senior – Midfielder – Syracuse
Delhommelle joined Syracuse in 2017 after two stellar seasons at Lander University. He immediately became an integral part of the Syracuse squad last year starting seventeen contests and leading the Orange in assists with six. Delhommelle was certainly one of the signings of the season last year for Syracuse. The French playmaker is deployed in the midfield for the Orange but his preferred position is in a deep-lying role. Delhomme is a well rounded midfielder who is strong both on offense and defense, reads the game well, and can spray passes across the length of the pitch. He is an impact player with a ton of potential who will no doubt be highly motivated and focused on helping the Orange up its win total in 2018 and return to the NCAA Tournament field by enhancing his own productivity.
---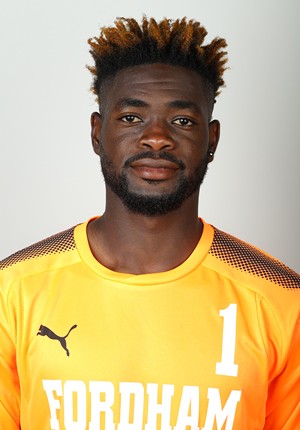 Rashid Nuhu – Senior – Goalkeeper – Fordham
The Fordham shot stopper is without a doubt one of the best keepers in the country. Nuhu led the Rams to their best ever season in 2017 iwith seventy-one saves and eleven shutouts while posting a 0.84 goals against average. Nuhu has been immense between the sticks for the Rams since arriving on campus in 2015. He was named to the Atlantic 10 All-Rookie Team in 2015, he was a Second-Team All-Atlantic 10 selection in 2016, and a First-Team All-Atlantic 10 member and All-Midwest Region Team selection in 2017. Last year the Rams recorded fourteen wins and advanced to the Elite Eight in the NCAA Tourament. If Fordham is to repeat their 2017 heroics in 2018, the Ghanaian netminder will have to continue with his impressive and tenacious form from last season.
---
Dela Agbotse is a contributing writer for College Soccer News. He can be reached at dela.agbotse11@gmail.com