A high selection in the MLS Draft doesn't necessarily mean that an individual will make an immediate impact in MLS. Don't be surprised if most of the early first round selections don't start right away. However, that is not to say that they won't be expected to make an immediate contribution to their team. There is a big difference between contributing and actually cementing oneself in a starting role. The five players listed below have a good chance of accomplishing the later in their rookie seasons.
---
---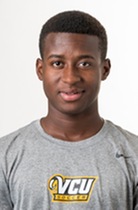 Siad Haji – VCU – Haji is without a doubt the most skillful player in the draft this year. If the scouting reports on him are to be believed, the playmaker out of VCU under head coach Dave Giffard is ready to contribute immediately either through the middle of the park or out wide. It is still an open question where the Generation adidas signee is going to end up. Regardless, his natural talent should allow him to fit nicely into any team in the MLS.
---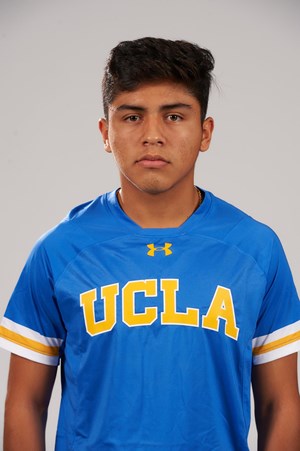 Frankie Amaya – UCLA – The freshman First Team All-Pac-12 selection and Generation adidas signee out of UCLA has developed into an excellent center midfielder. Whether as an attacking midfielder or a holding midfielder, Amaya should be an effective linkman once he returns pro. He is particularly adept at making intelligent forward passes and is quick with his touches in tight space. Look for him to continue to develop other aspects of his game in the MLS. However, he is fundamentally sound and very capable in all areas as a midfielder. Amaya's experience with the U.S. youth national teams, most recently helping the U-20 National Team qualify for the World Cup, has helped to prepare him to be an instant contributor in the professional ranks.
---
JJ Williams – Kentucky – The Wildcat forward, who was one of the three finalists for the MAC Hermann Trophy and a consensus First-Team All-American, played a key role in Kentucky's historic 2018 season during which they advanced to the Elite Eight in the NCAA Tournament. The 6'2" striker is a powerful player with excellent strength, quickness, and touch on the ball. Those factors combine to give Williams the mobility that is a threat for any defender. Williams' offensive skills are immense but they are still under development. Regardless he offers great value physically which should enable him to make an immediate contribution at the next level.
---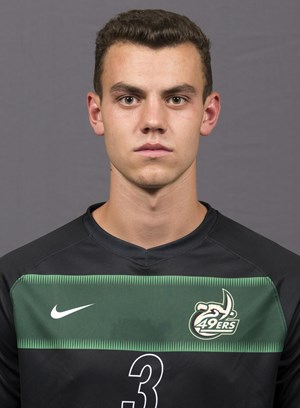 Callum Montgomery – Charlotte – The 49er All-American and 2018 CUSA Defensive Player of the Year is an elite talent as a defender that is worth getting excited about. The physical rigors at the professional level may pose a challenge for Montgomery, but he's solid enough with a 6'2" frame to match up against MLS strikers. Montgomery was a four-year starter at Charlotte under head coach Kevin Langan. His work ethic, ability to read the game, and leadership skills should enable Montgomery to offer some vital minutes for his team going into the MLS.
---
Anderson Asiedu – UCLA – Asiedu's competitiveness in the middle of the park is among the key reasons that the 5'6" midfielder should make an immediate impact at the next level. HIs physicality is complemented by his high soccer IQ and effectiveness on the ball. Asiedu is a disrupter in the midfield and effective linkman between the defense and offense. His effectiveness as a finisher is far from complete but his positioning, strength, and passing ability is impressive for a young holding midfielder. Scouting reports compare Asiedu to Diego Chara of Portland who has a similar style of play and stature.
---
---
Dela Agbotse is a contributing writer for College Soccer News. He can be reached at dela.agbotse11@gmail.com