Don't sleep on these teams. Some of them may have experienced a learning curve in the early going but things are falling into place and good things could be in store for them as they appear to be gaining momentum and jelling as a team.
---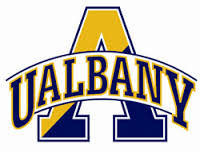 Albany – (6-4-1) – The Great Danes began the season with three losses but have since rebounded to go 6-1-1 in their last eight contests with their only loss a 1-0 defeat against America East foe Hartford. Sophomore forward Austin DaSilva (10g, 2a) has become a force on the offensive side of the ball for an attack that has steadily matured while the consistency and intensity of play on the defensive side of the ball led by freshman goalkeeper Isac Hjerten has improved as the season has progressed. A balanced attack to supplement the efforts of DaSilva and continued focus on the defensive side of the ball look to be among the keys to continued success.
The Great Danes will endeavor to keep their win streak alive when they travel to face UMBC in America East play on Saturday.
---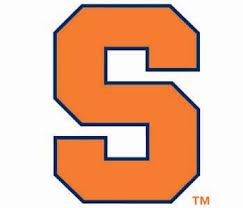 Syracuse (5-3-4) – The Orange have steadily jelled and grown in confidence. Their three losses to date are to Georgetown, Wake Forest, and Duke on the road. Syracuse entered the season with gaps to plug which created a learning curve with the added challenge of playing a very difficult slate of opponents. The Orange is still a work in progress but a gutsy 4-3 come from behind win over North Carolina and a 1-0 win over Connecticut in their last two contests are clear indications that things are beginning to come together for Syracuse. The Orange's margin for error remains small and continued improvement is needed on the defensive side of the ball along with the emergence of another goal scorer or two to supplement the efforts of Ryan Raposo (7g, 3a) and Massimo Ferrin (3g, 4a). Nonetheless count Syracuse among the programs that looks to be coming together as a team and gaining momentum.
Opportunity knocks for the Orange when they host a very explosive Clemson team on Saturday. A win in that one would be a nice resume builder. To accomplish that Syracuse will have to find a way to contain Clemson's high octane attack and also apply the pressure they need to create chances of their own to score.
---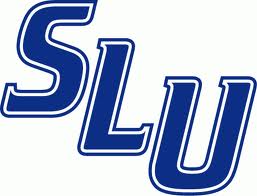 Saint Louis (9-3-0) – A talented Saint Louis team began the season on the back foot with a 3-2 loss at home to Notre Dame and a 2-0 loss to SMU in Dallas. Since that time they have quietly and steadily won nine out of their last ten contests including their last six in a row. Their lone loss during that time was a 3-2 defeat at the hands of Memphis on the road.
Saint Louis is 5-0-0 in Atlantic 10 play. A solid Billiken defense anchored by backs Chase Niece, Patrick Wilkinson and Mjueeb Murana and freshman goalkeeper Patrick Schulte has yet to allow a goal in conference play. Forward Leo Novaes (6g, 5a) who has contributed three game-winners and midfielder Bevin Boyce (4g, 3a) are among those who are counted on to provide punch to the offense.
Saint Louis will seek to keep its win streak alive when it hosts a Dayton team on Saturday that is having a roller coaster season with a 7-7-0 overall record and a 2-2-0 mark against Atlantic 10 competition. The Billikens then travel to face Virginia on Tuesday with a chance to make a little noise on the national scene.
---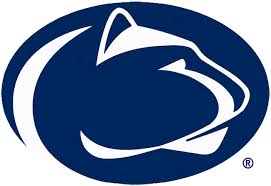 Penn State – ( 7-2-2) – The Nittany Lions look to be a team that is gaining confidence and traction. Their two losses so far this year were to Stanford and Indiana. They currently sit in the number two spot in the Big Ten race with a 3-1-1 mark in conference play that includes wins over Ohio State, Michigan State, and Northwestern and a tie with Michigan. The quality and the depth of the roster at Penn State is showing up in their win-loss record. The fact that Penn State is 4-0-1 on the road is another indication of the grit of this team. Freshman forward Liam Butts (6g, 0a) and senior midfielder Aaron Molloy (5g, 2a) add firepower to a Nittany Lion attack that has produced a total of twenty-one goals.
Penn State has a chance to solidify their standing and credibility in Big Ten play when they travel to tangle with Wisconsin on Saturday. They follow that up with a non-conference contest at home against nationally ranked James Madison. Wins in those games would be huge for the Nittany Lions.
---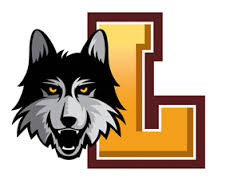 Loyola Chicago – (8-3-1) – The Ramblers opened the season with wins over Vermont and Northern Illinois but then dropped contests on the road against Cal State Fullerton and Loyola Marymount. They are 6-1-1 in their last eight games with their lone defeat a 2-1 loss in overtime to Missouri State.
Loyola Chicago has now won four consecutive contests as everything looks to be falling into place. Senior midfielder Aidan Megally (8g, 1a) has been a force on the offensive side of the ball. The defense has allowed a total of eleven goals and only two in the last five games. The backline of senior Marius Kullman, freshman Andrew Mitchell, redshirt sophomore Mike Riley and junior Liam Woehrle and graduate student goalkeeper Marcel Kampman looks to be focused and organized.
Missouri State with a perfect 5-0-0 mark is clearly in the driver's seat in the Missouri Valley Conference but don't count the Ramblers who are 3-1-1 in league play out of it just yet.
Loyola Chicago returns to the pitch on Wednesday October 23 when they travel to Peoria to take on a Bradley team that they tied 0-0 when the two squared off on September 25. The Ramblers must win that one to remain in contention for the MVC regular season title.
---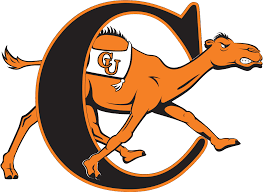 Campbell – (11-2-1) – Campbell out of the Big South Conference has won eight straight and is 5-0-0 in Big South Conference play. They lost their season opener to Memphis in a match in which they played a man down for eighty-five minutes and they came out on the short end of a 1-0 game on the road on September 17 against Coastal Carolina.
This is a deep and very talented team that is coming into their own in a big way. Last year the number four seeded Camels under head coach Dustin Fonder surprised a lot of folks when they won the Big South Tournament and returned to the NCAA Tournament field for the first time in eleven years. Campbell is building on the momentum they generated last year.
Junior Thibaut Jacquel (15g, a), who is among the top goal scorers in the country, adds a ton of punch to the offense. Junior goalkeeper Samuel Lechuga along with backs senior Gideon Betz, junior Dylan Sadler, sophomore Franck Momo and freshmen Bissafi Dotte and Moses Mensah are part of a defense that has allowed a total of only six goals in the last thirteen contests and recorded eight shutouts.
Campbell faces UNC Asheville in a Big South match on Saturday and hosts North Carolina out of the Atlantic Coast Conference on Tuesday, October 22 in what should be an interesting matchup.
---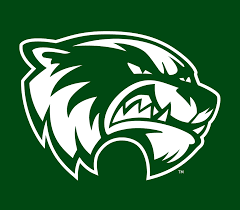 Utah Valley – 8-3-1 – Don't overlook the Wolverines. Utah Valley has won five straight and is a perfect 5-0-0 in Western Athletic Conference play during which they have scored a total of nine goals and allowed only one. This is a resilient team that will not be outworked and that has developed that special something needed to prevail in the close contests in clutch situations.
Senior Mitch Jensen anchors the defense in goal along with sophomore back Ahmed Longmire. Senior Alex Felix (3g, 3a) sets the pace in the midfield while senior forward Blake Frischknecht (8g, 0a) provides firepower to the offense up top.
Utah Valley puts their undefeated record in WAC play on the line when they travel to tangle with Kansas City on Saturday. Kansas City will come into the contest with a little momentum of their own after topping UT Rio Grande Valley 2-1.
---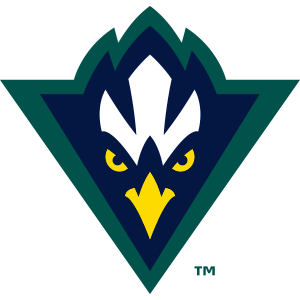 UNCW – (7-4-2) – The Seahawks struggled in the early going with unexpected season opening losses to Georgia Southern and Stetson. They also have losses to Campbell 2-0 and North Carolina 2-0. They have rebounded and are undefeated in their last four contests and remain in the thick of the CAA race with a 4-0-1 mark in conference play. Their margin for error remains slight but they appear to be on the back side of the learning curve that occurs when there are a lot of new faces in key roles. Senior forward Phillip Goodrum is a goal scorer who when on track can take over a contest. Senior backs Mark Lindstrom and Wilhelm Nilsson are seasoned and very capable competitors. Ditto that for goalkeeper Gabriel Perrotta.
UNCW travels to face James Madison in a key CAA contest on Saturday. Both James Madison and UNCW are 4-0-1 in CAA play. A win in that one would signal that UNCW is back on track.
---
---