The road to Santa Barbara. We all know the favorites, but who are the dark horses looking to reshuffle the deck and make a run to the College Cup (Final Four).
---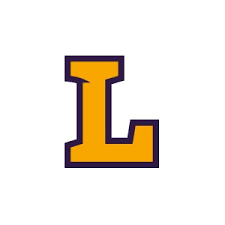 Lipscomb (10-9-1)
So why Lipscomb? A few reasons come to mind.
Number one: Lipscomb is playing with house money. The Bisons have nothing to lose, as the underdogs thus far in the NCAA tournament. They have already taken down Washington and number fourteen seed UCF on the road in route to a showdown in Lexington with number three seed Kentucky.
Number two: True, Kentucky is having a banner season. The Wildcats (18-1-1) were ranked as the number one team in the country in College Soccer News' final regular season ending poll. Kentucky looked good in a 4-0 win over Portland last Sunday but they are traveling in somewhat uncharted waters themselves which creates some uncertainty. The win over Portland was Kentucky's first in NCAA Tournament play during the seven years that Johan Cedergren has been at the helm of the program. The last time they advanced to the Sweet Sixteen was back in 2000.
Number three: Kentucky and Lipscomb faced each other in Nashville back on September 18 in a contest that Kentucky won 3-2 but they had to go to overtime to secure the win. Lipscomb showed a lot of grit in that contest when they came back from a two goal deficient to force overtime. The Bisons will arrive in Lexington believing they can win.
Number four: Lipscomb has a mix of talented young players like forwards Daniel Zapata (3g, 2a) and Louis Robinson (4g, 0a) and defenders Noah Gulden and Austin Eager (0g, 2a) as well as veterans like goalkeeper Christopher Zappia, forward Logan Paynter (9g, 3a) and midfielder Ryan Birchfield (4g, 3a). Accordingly, Lipscomb head coach Charles Morrow could see his side go on a deep run in the postseason if they continue to maintain their identity of being organized and limiting their opponents chances on goal.
---
---

James Madison University (14-4-3)
It has been a season to remember for the Dukes, yet they remain hungry to make their presence known in this year's NCAA Tournament. Talented and hungry makes a team dangerous.
JMU is lead by an impressive team oriented defensive wall anchored by goalkeeper TJ Bush and backs Tom Judge, Thomas Shores, Petur Thorsteinsson and Shaun McKenna among others that have posted a total of twelve shutouts while holding opponents to an average of 0.52 goals per game. The Dukes had an impressive first round 3-0 win over High Point University but clearly made their presence known with a valiant effort on both sides of the ball when they defeated highly regarded North Carolina 2-1 away from home in the second round.
With Manuel Ferriol (9g, 5a) and Yannick Franz (0g, 3a) pulling the strings in the midfield and Aaron Ward-Baptiste (7g, 5a) and Billy Metzler (3g, 2a) leading the way up-top, JMU has a good shot at continuing their Cinderella run when they travel to Blacksburg to face number twelve seed Virginia Tech.
The winner of the James Madison and Virginia Tech contest will advance to face either number thirteen seed Georgetown or Michigan in a bracket that has taken on a different look now that both number five seed North Carolina and number four seed Louisville have been eliminated.
---
---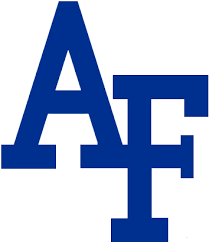 Air Force (17-4-0)
The number one team in the country in terms of total goals scored (54) in college soccer this season flew under the radar for a large part of the year but in Tucker Bone (13g, 6a) Air Force has a player capable of single handedly pulling his team to the Final Four through sheer determination. The duo of Bone and Austin Dewing (12, 5a) who have a total of twenty five goals and eleven assists have been nearly unstoppable on the offensive side of the ball.
Throw in the production of Klint Parker (8g, 4a), Danny Han (4g, 5a) and Aaron Unibe (5g, 1a) among others and you have a high powered and dangerous attack (2.57 goals per game) that could prove to be a handful for number two seed Indiana when the two sides square off on Sunday in Bloomington.
---
---
Dela Agbotse is a contributing writer for College Soccer News. He can be reached at dela.agbotse11@gmail.com